Unfortunately, my provider will stop supporting this type of site from 04/2023. I can then no longer make any additions or changes. I'm not sure if I'll create this page again.
CANADA
KITCHEN CINQ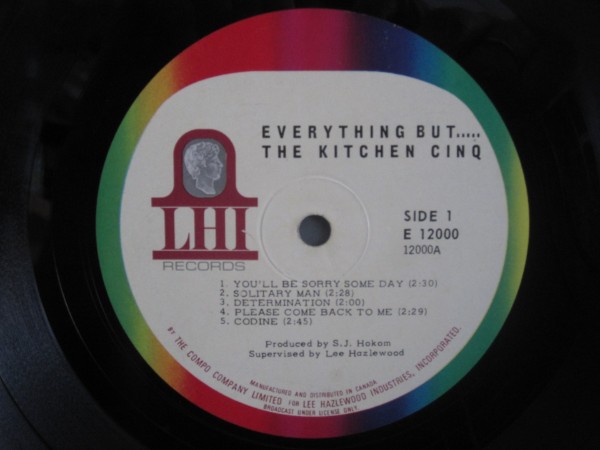 McKENNA MENDELSON MAINLINE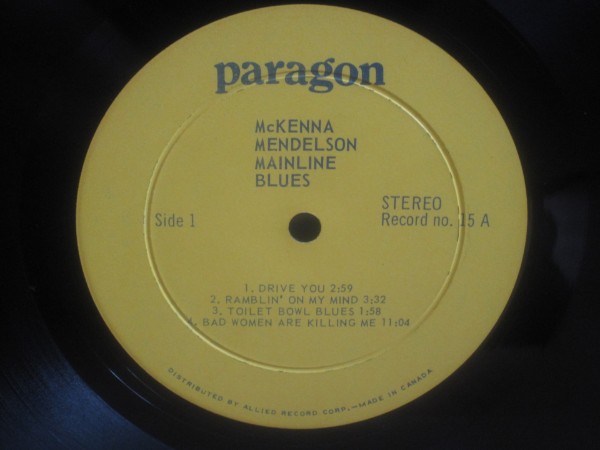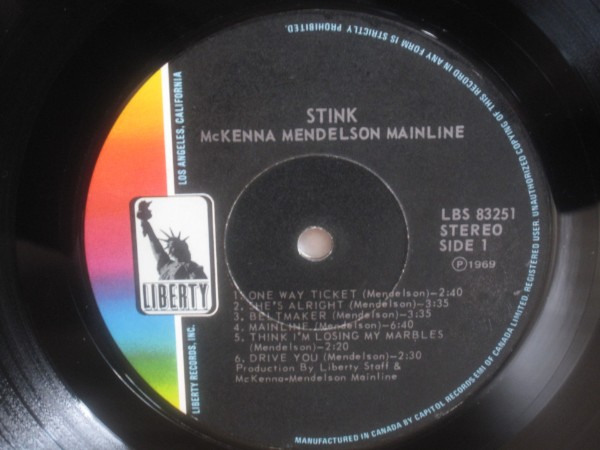 UK/US
THEM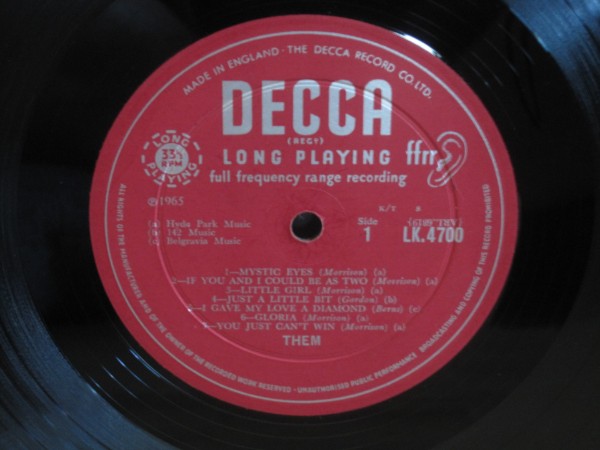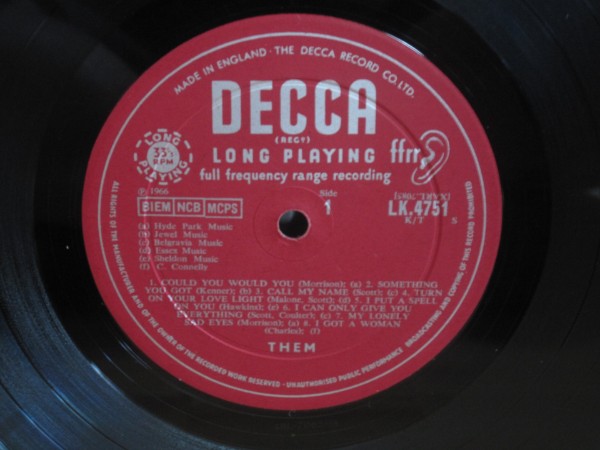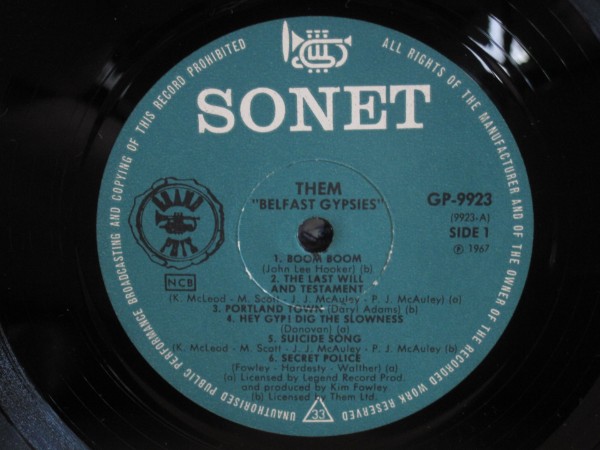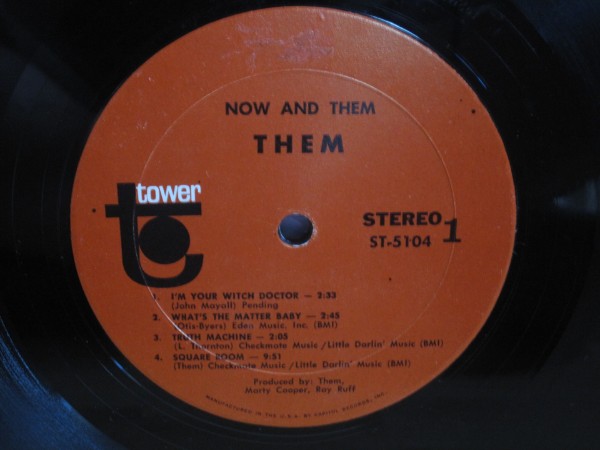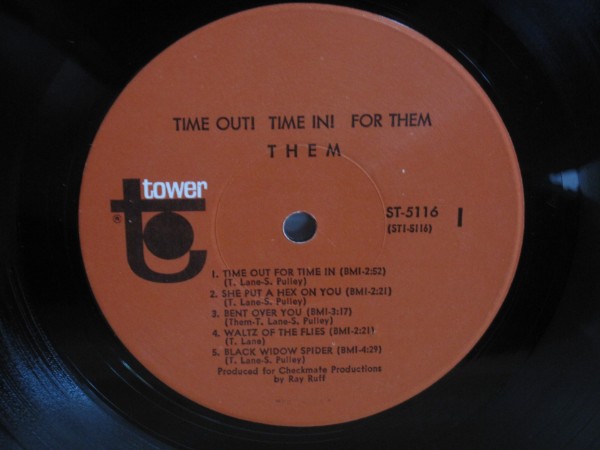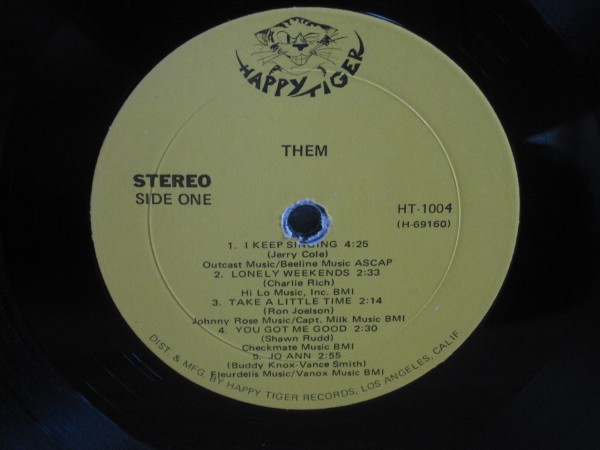 UK
MILLER ANDERSON
ANIMALS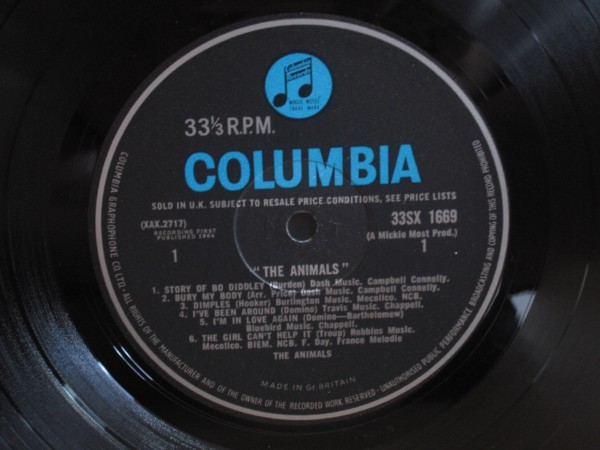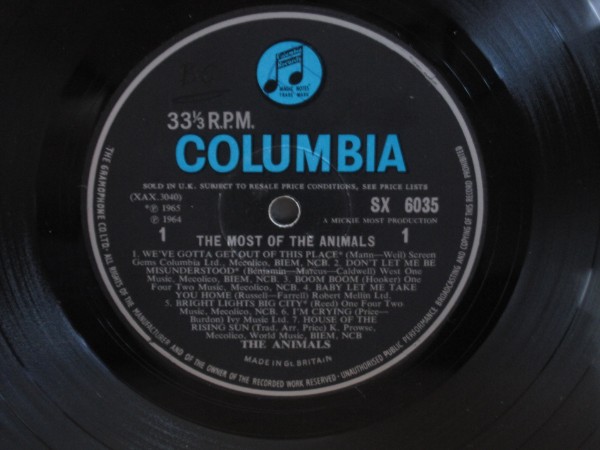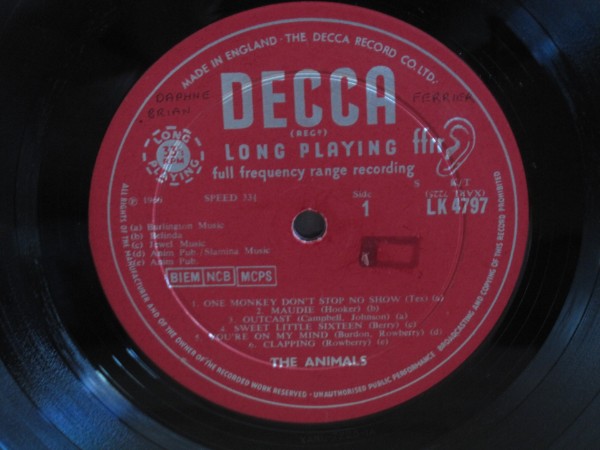 (...Sorry, have to put them all in...French:)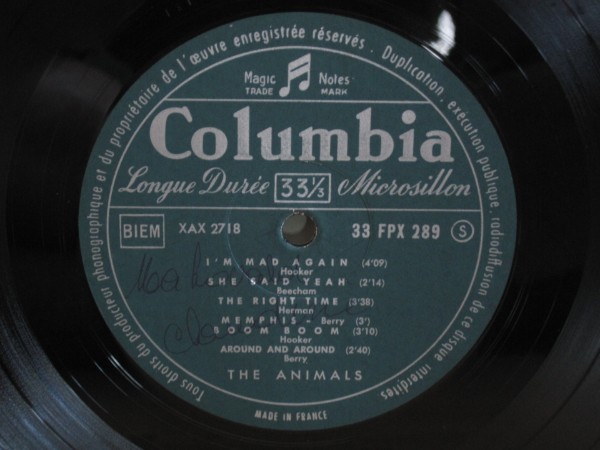 (Germany:)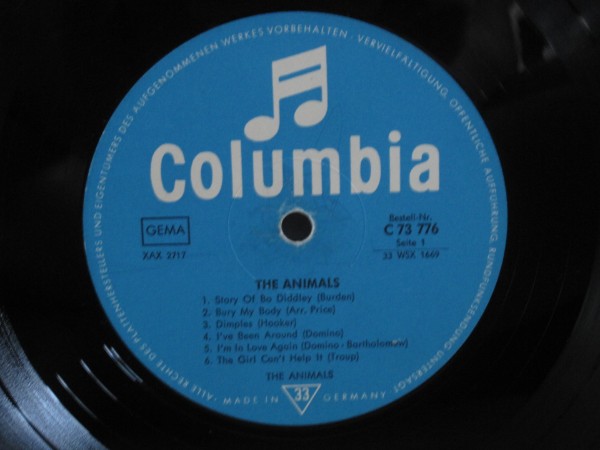 (Canada:)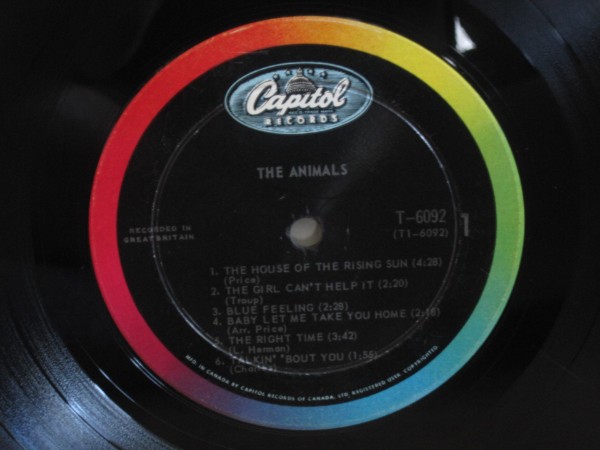 (America:)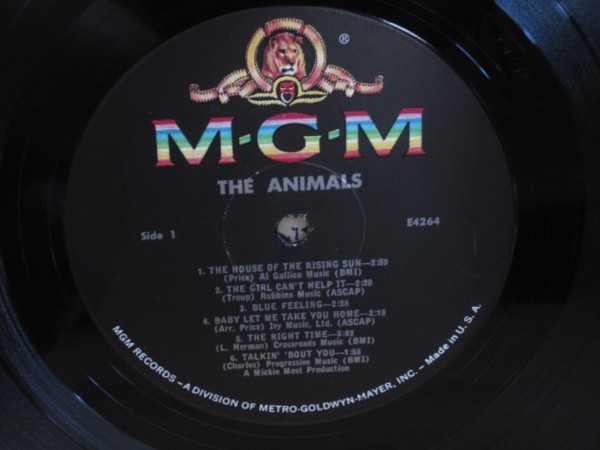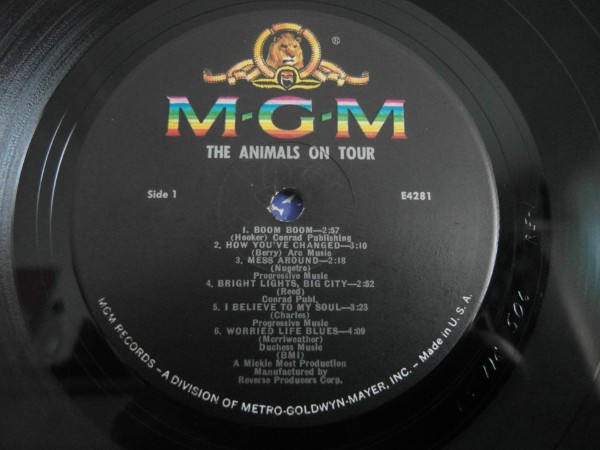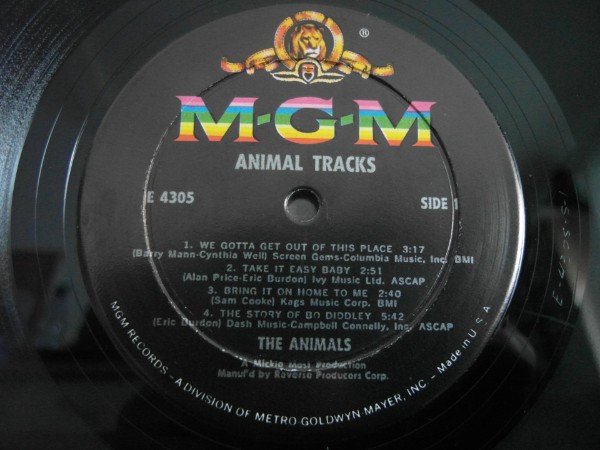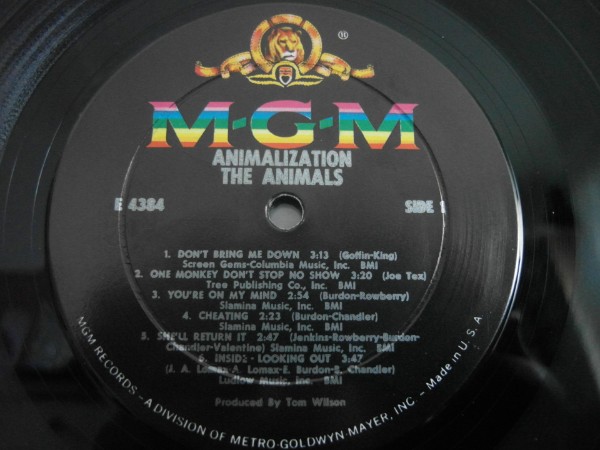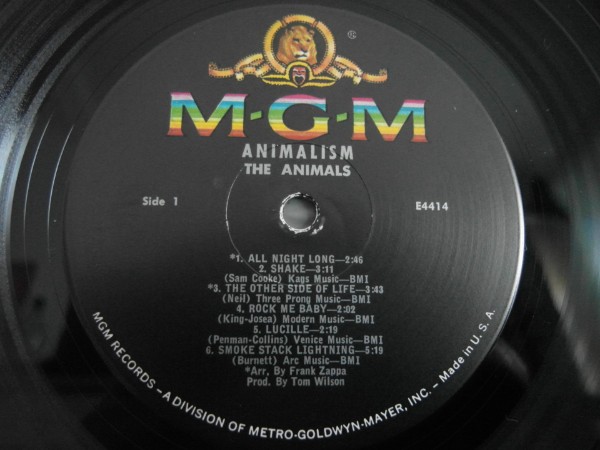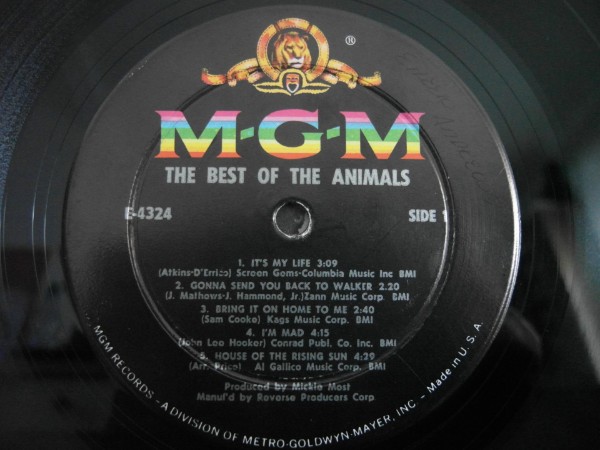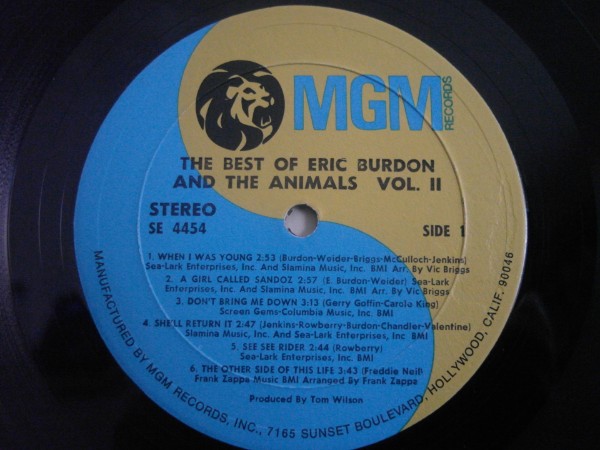 ART
ASHKAN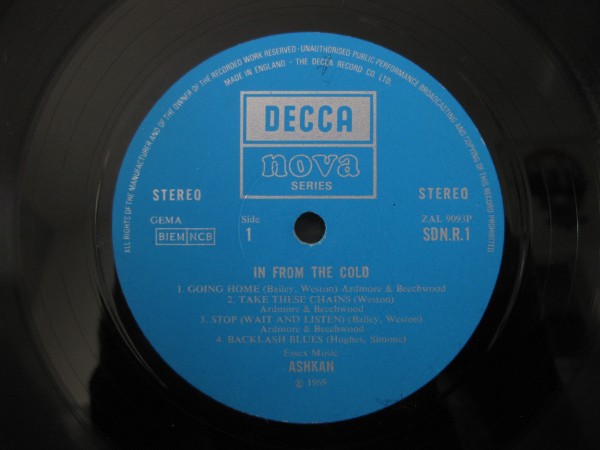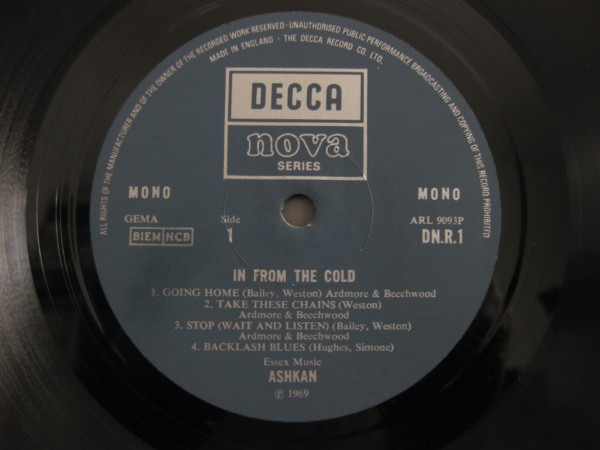 ATOMIC ROOSTER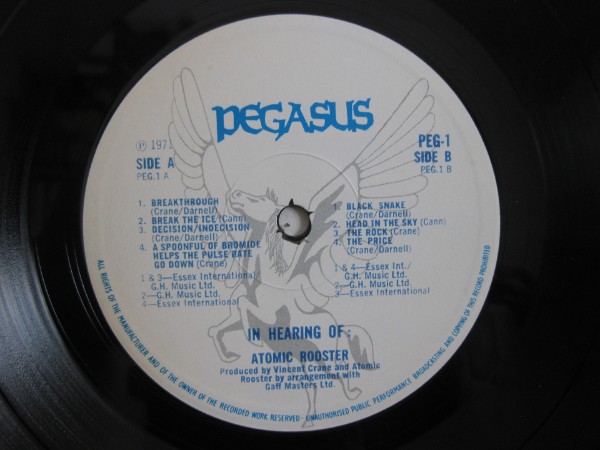 BAD COMPANY (feat. PAUL RODGERS of FREE)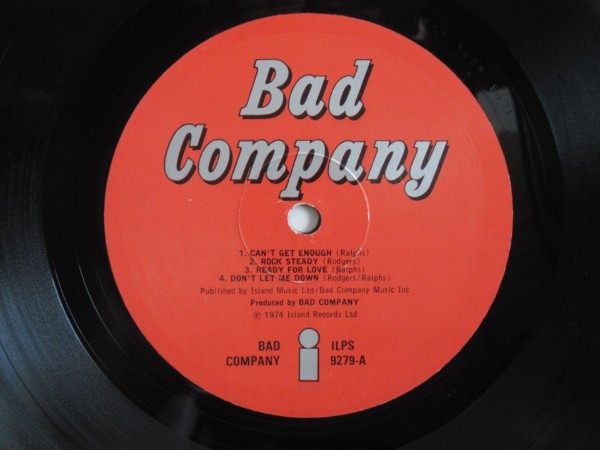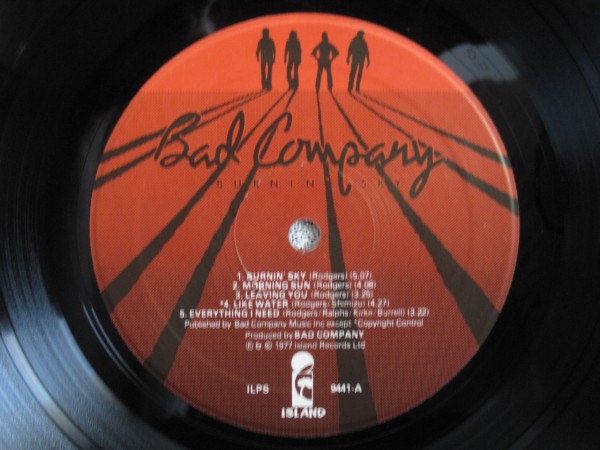 BEATLES
...above the very first edition in mono without the EMI credits on the label. Was immediatly changed to: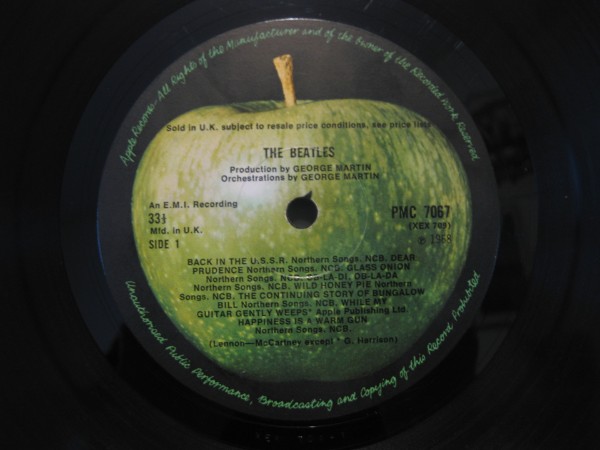 ...as I have said before, only showing my favourite LP makes sense. Wonder if I get an at last EX version of it sometimes. What have the kids done to their LPs back then?... But almost all Beatles albums tend to be overgraded condition-wise on the known marketplaces...that's a bit annoying...(sale of VG as EX unfortunately not uncommon, except for the price)...
...ok, here are two more to show. It all began with that one in 1963...on the "eight star", original black/gold Parlophone label...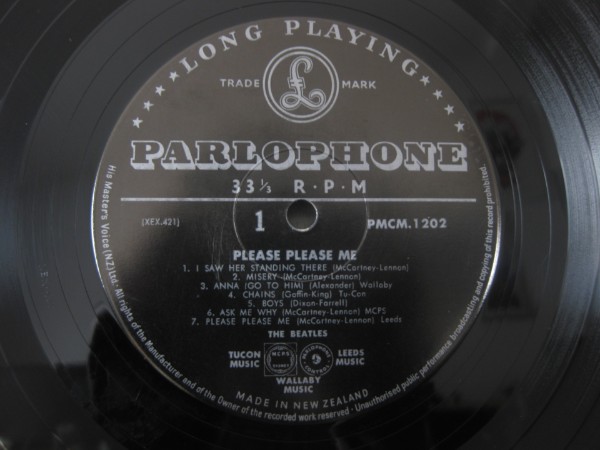 ...not affordable as an UK originial in at least EX condition. The one above is from New Zealand: Great sound, much less pressed, thick vinyl, cheaper price, original matrix, and from 1963 as well...almost the same counts for the Australian version below...and the label is even a little bit more similar to the UK version color-wise...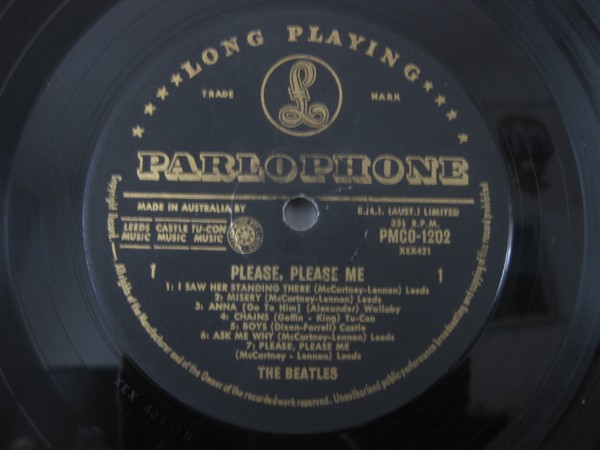 ...and a little step closer to the original is the seldom seen black & gold variation from Denmark (printed in 1963 and has an original first UK cover as well)...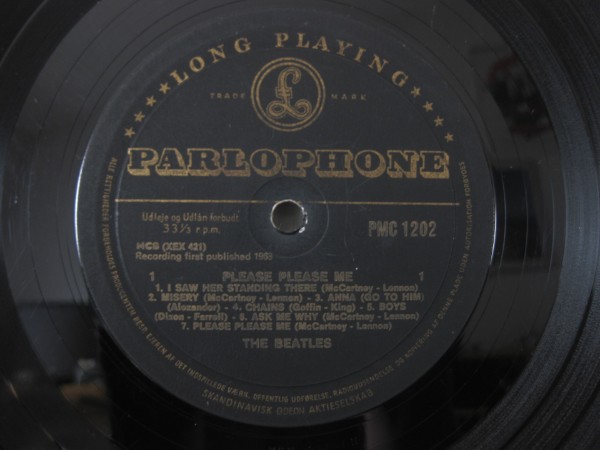 The Australian and Danish version do have
Matrix / Runout (Side A stamp at 6 o'clock): XEX 421-1N
Matrix / Runout (Side A stamp at 9 o'clock): 1
Matrix / Runout (Side B stamp at 6 o'clock): XEX 422-1N
Matrix / Runout (Side B stamp at 9 o'clock): 4
while the New Zealand version has
Matrix / Runout (Label A): XEX-421
Matrix / Runout (Label B): XEX-422
There is an insanely rare stereo version of this LP from the UK as well, a black/gold printed label version with a stereo banner on the label. The only version in existence to my knowledge, looking very similar is again an Australian version, printed on black/silver labels at the beginning of 1964: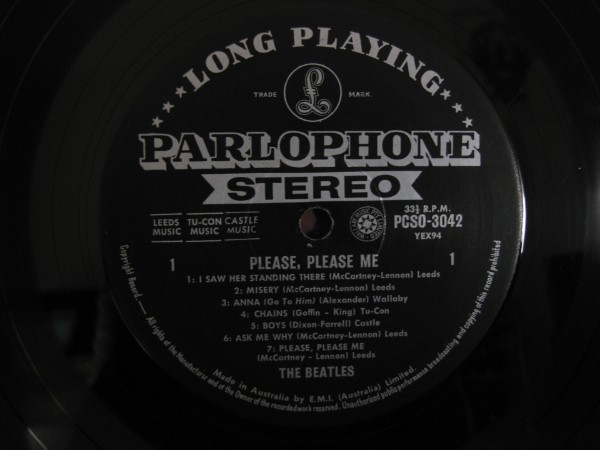 Matrix / Runout (Runout A, Stamped): YEX 94-1
Matrix / Runout (Runout B, Stamped): YEX 95-1
The very same as the UK original.
The following one has a cover which set new standards in design and/or style..in 1963...(i.m.o. the best LP cover of the Beatles ever)...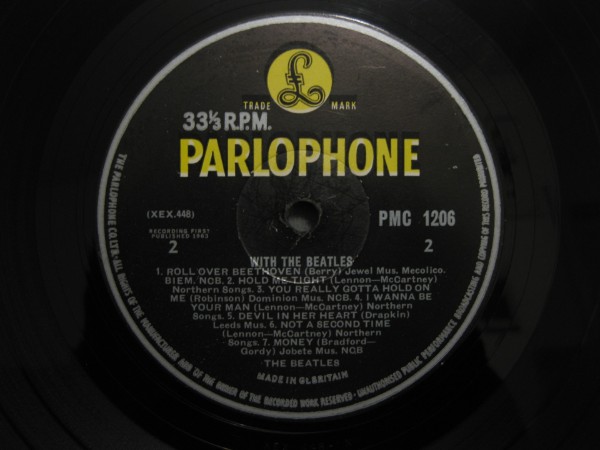 ...very first pressing as shown above was in 1963 in the UK on the "new" styled Parlophone label. In Denmark the first pressing was still on the "old" style Parlophone label...very nice looking and desirable...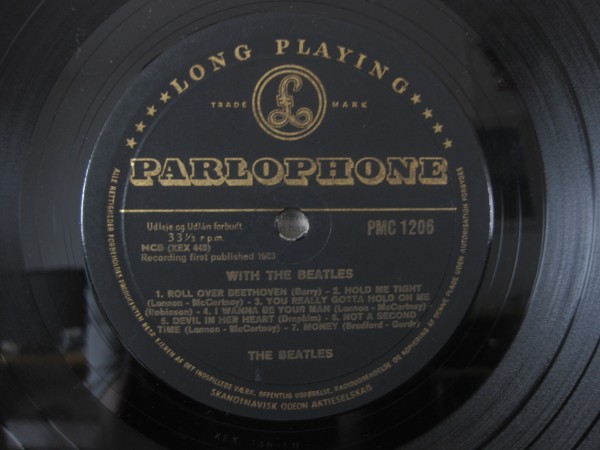 ...matrix on side one is XEX 447-1N and on side two XEX 448-1N in the UK and in Denmark. Also an original UK LP cover was given to the danish version. Some I-net sources say, that original UK stampers were used in Denmark. That makes these very old but affordable versions even more desirable...

BISHOPS (10")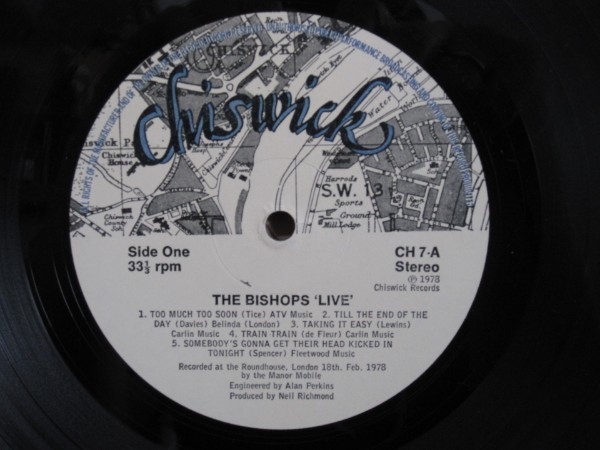 BLACK CAT BONES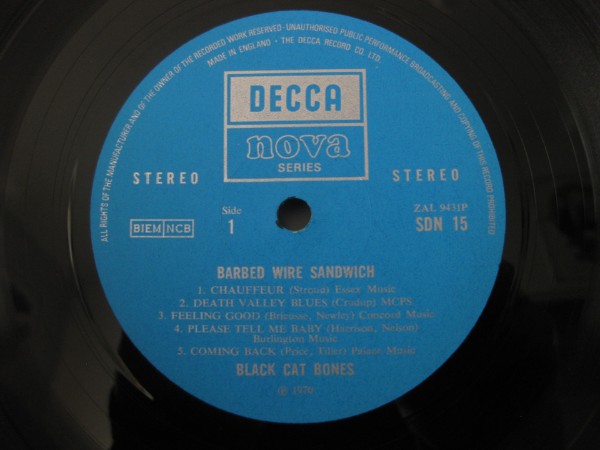 BLACK SABBATH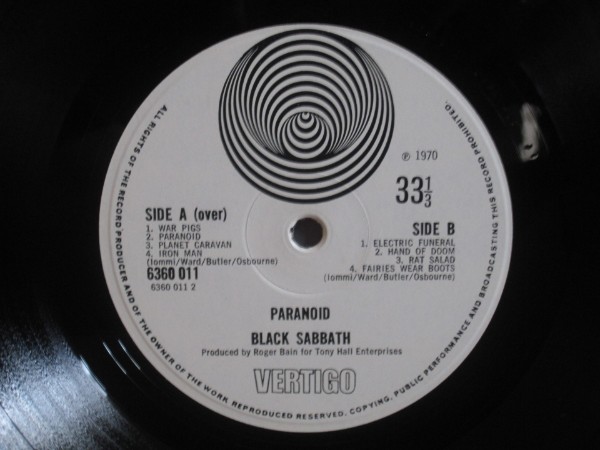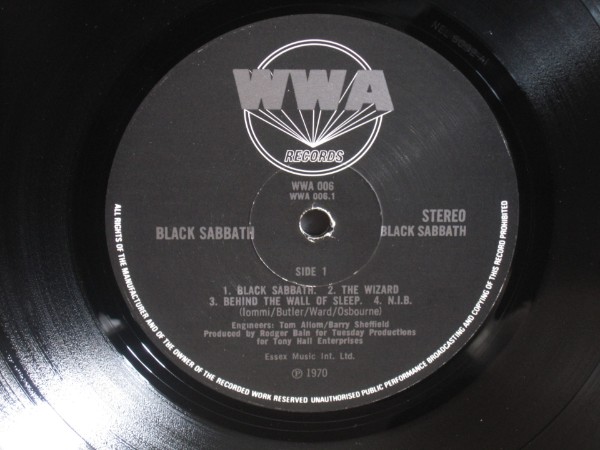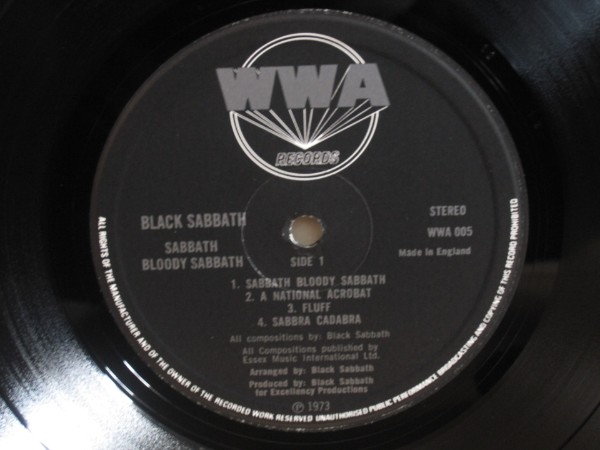 BLACK WIDOW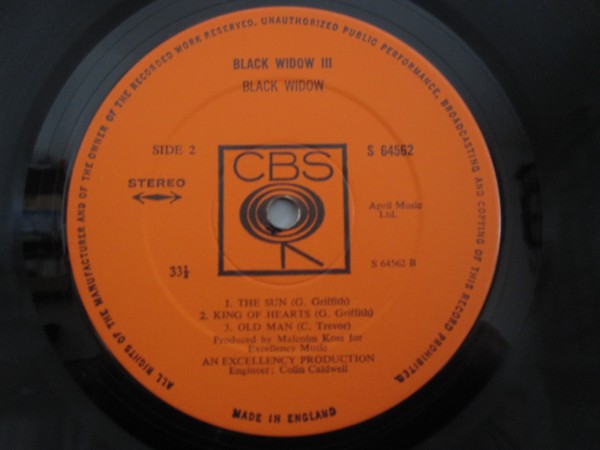 BLIND FAITH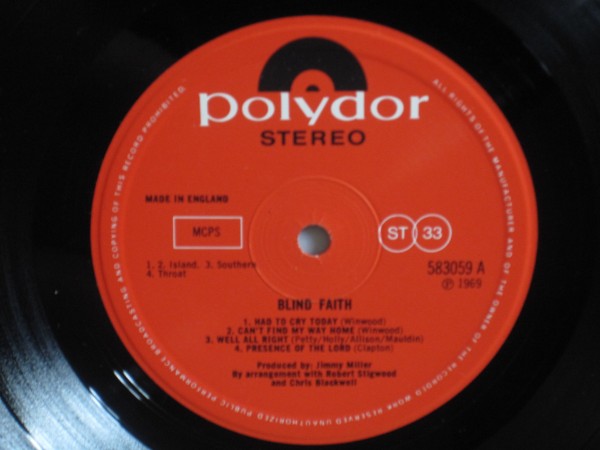 BLODWYN PIG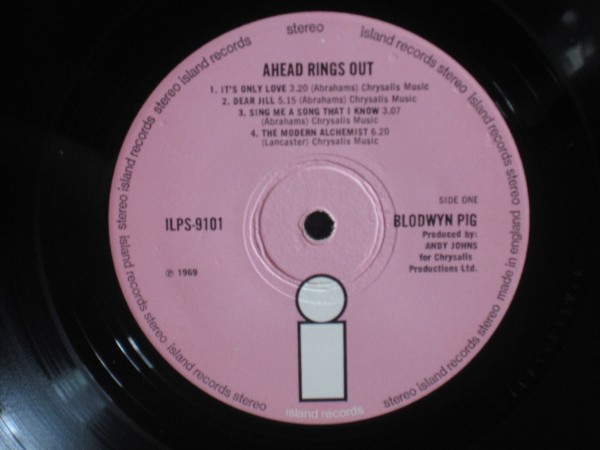 EDGAR BROUGHTON BAND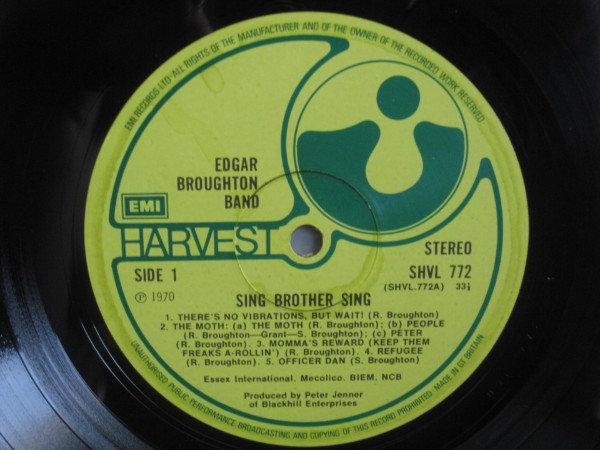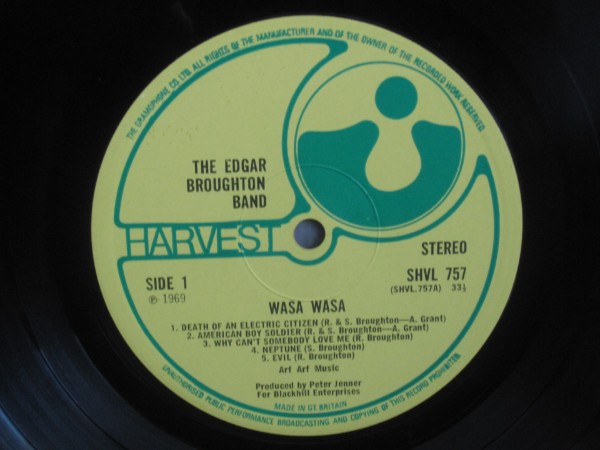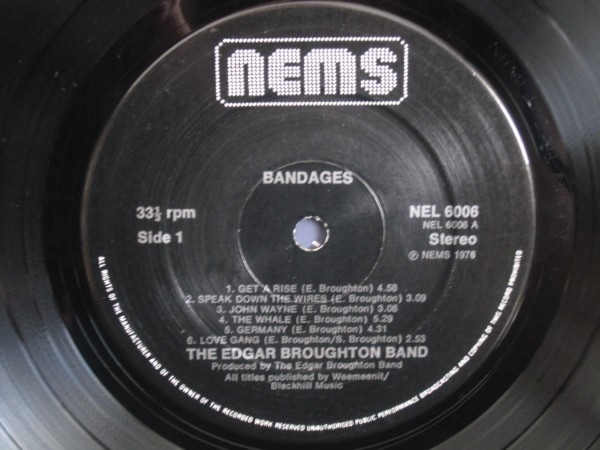 ARTHUR BROWN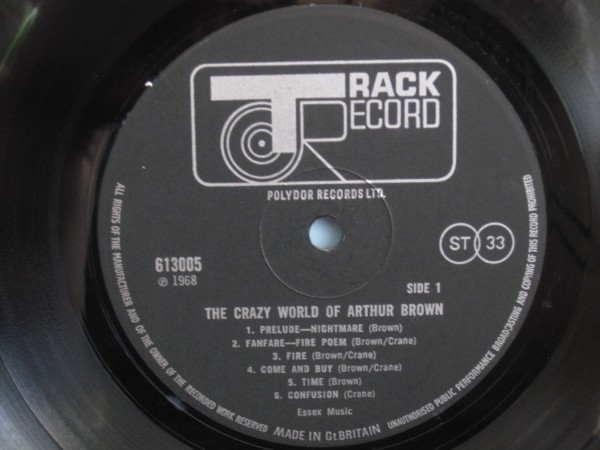 BRUNNING SUNFLOWER BLUES BAND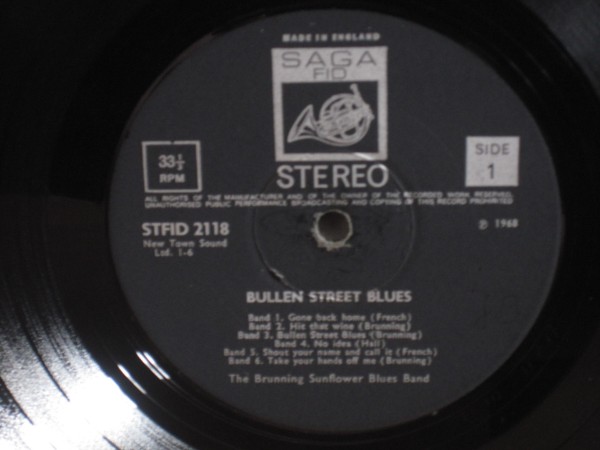 BULLDOG BREED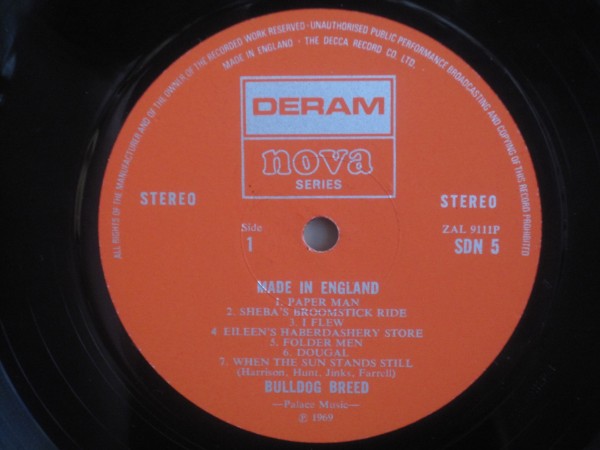 CHICKEN SHACK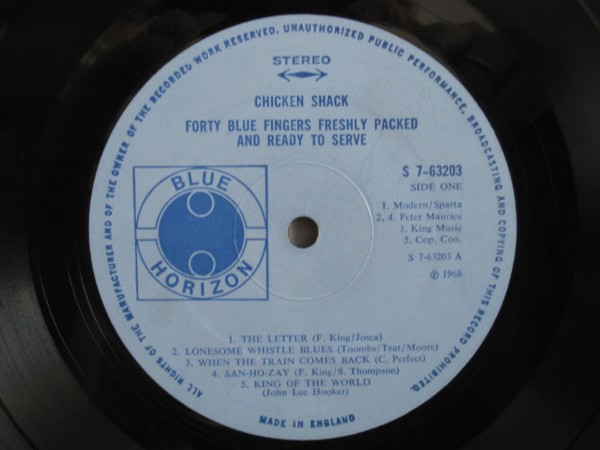 DAVE CLARK FIVE (only US output of UK band)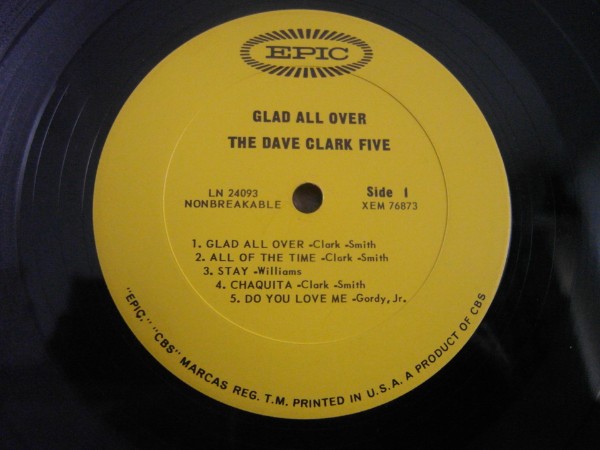 CLARK-HUTCHINSON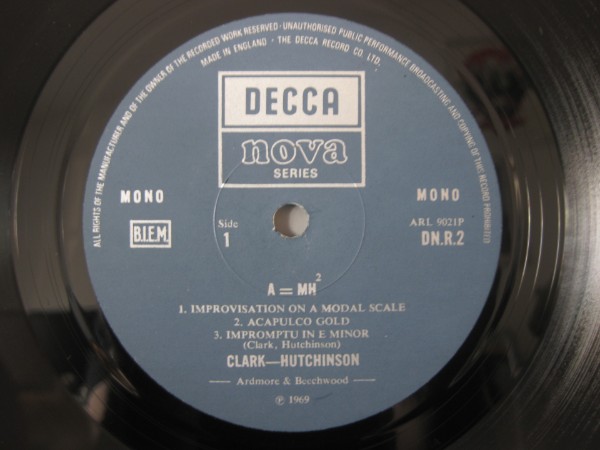 JOE COCKER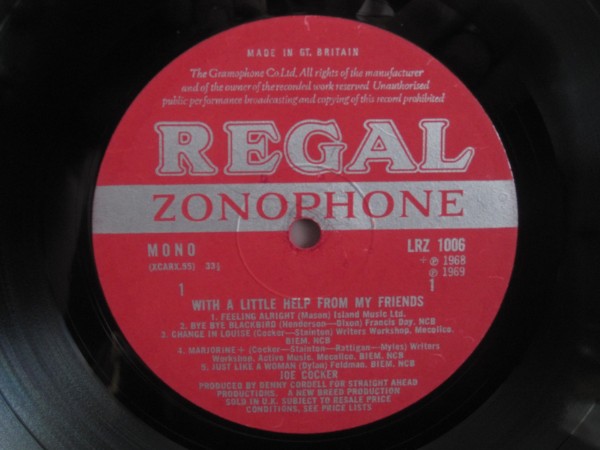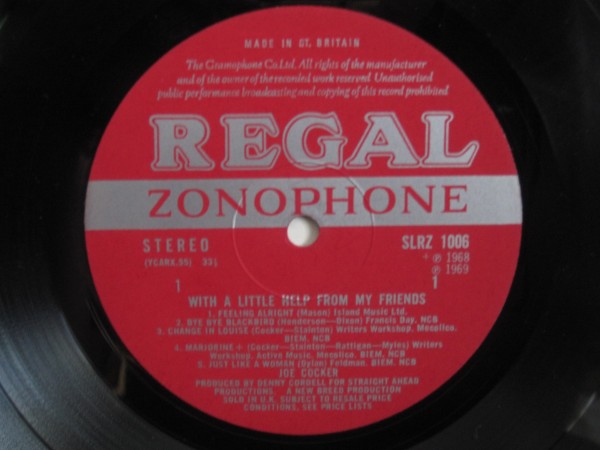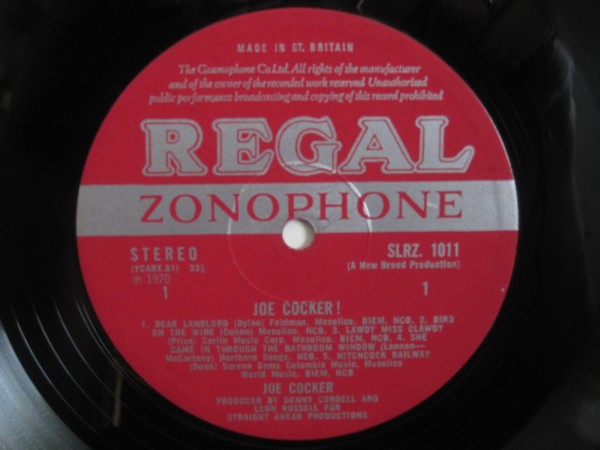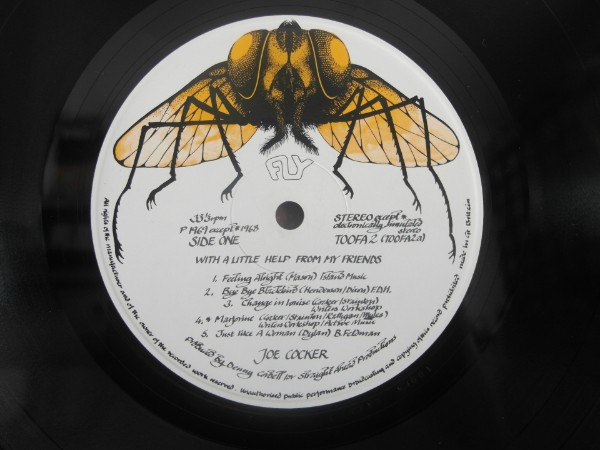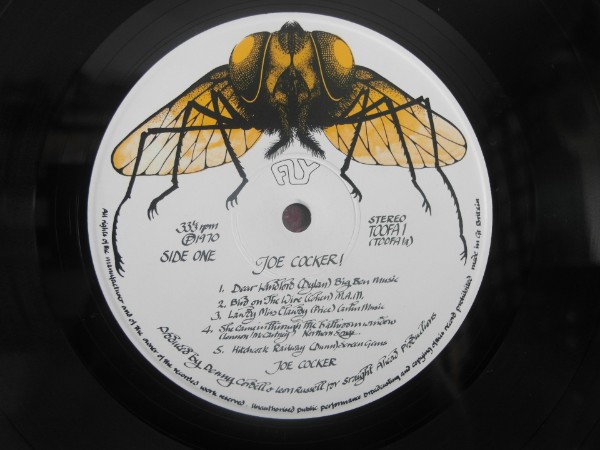 COLOSSEUM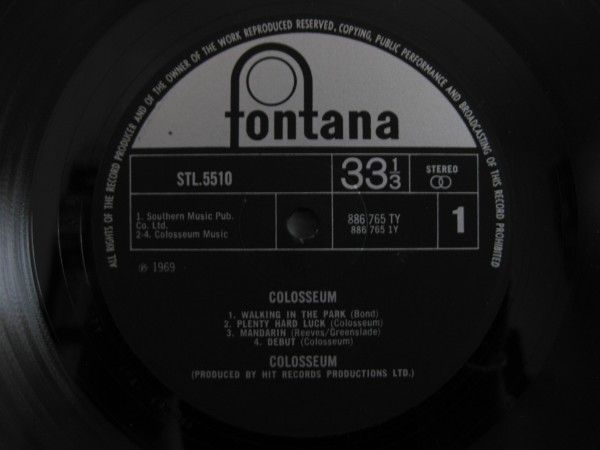 CREAM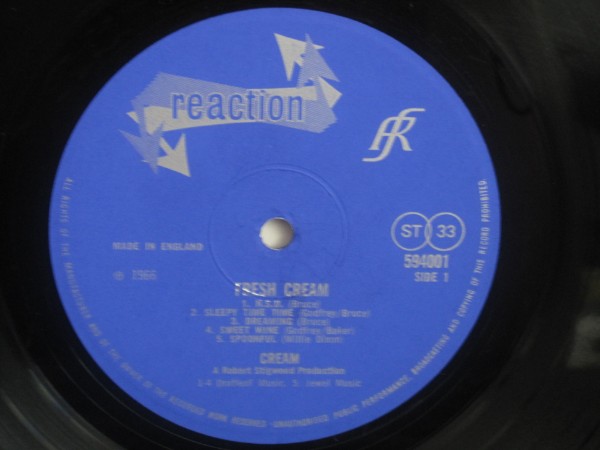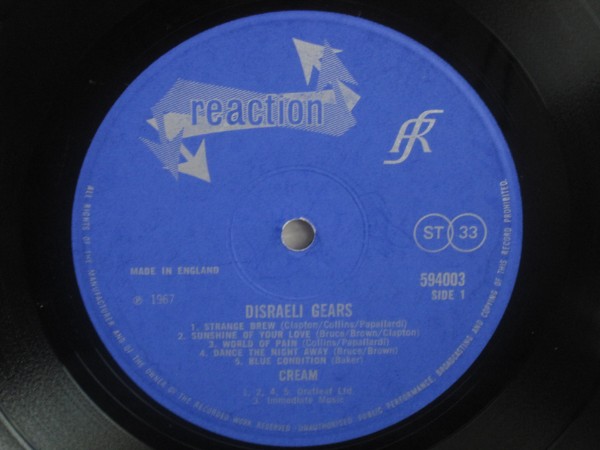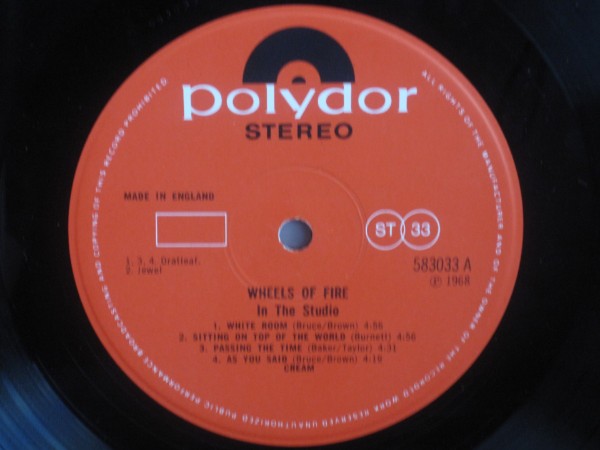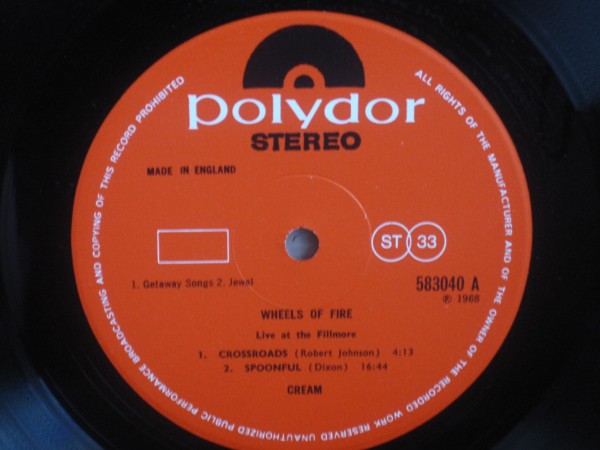 THE DEVIANTS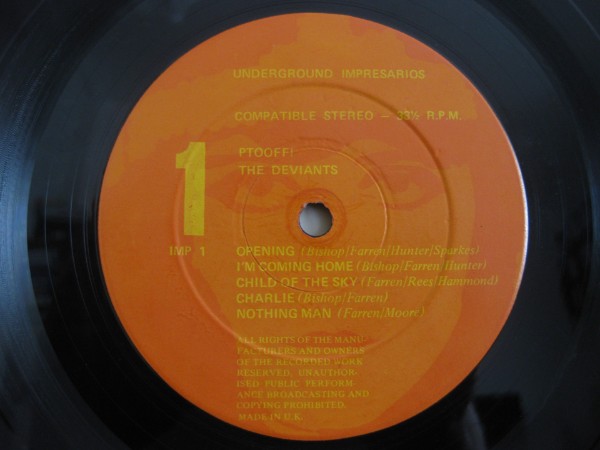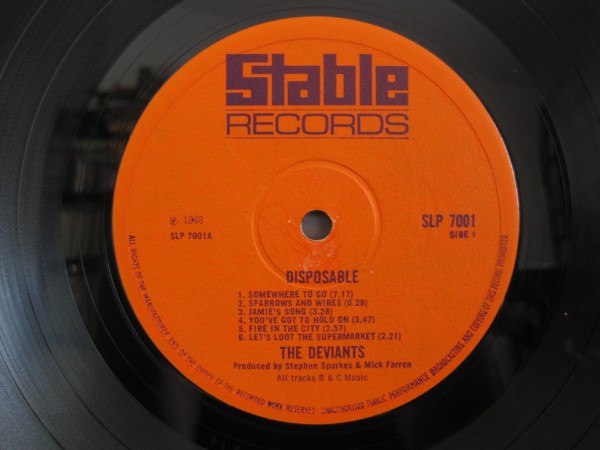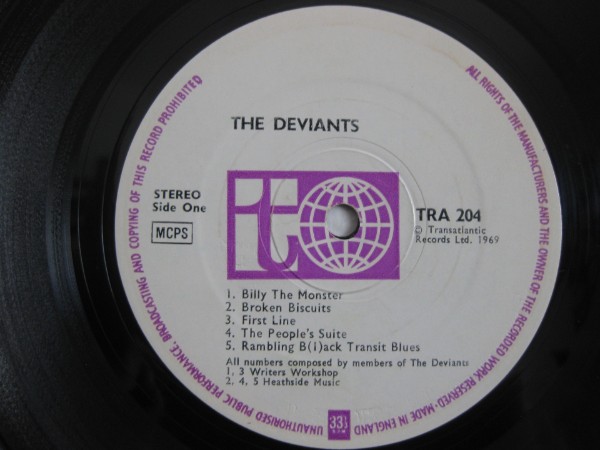 DIRTY TRICKS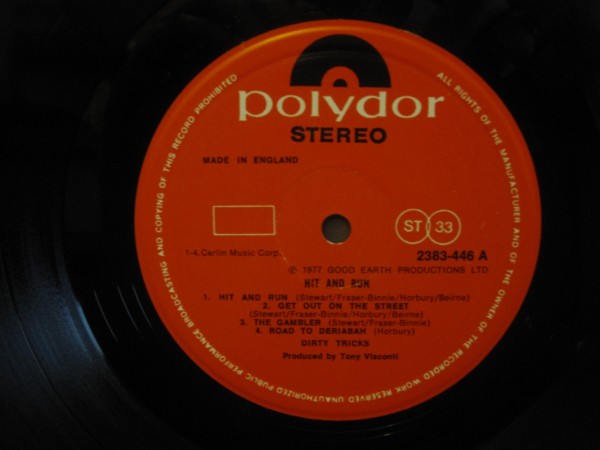 DRISCOLL, JULIE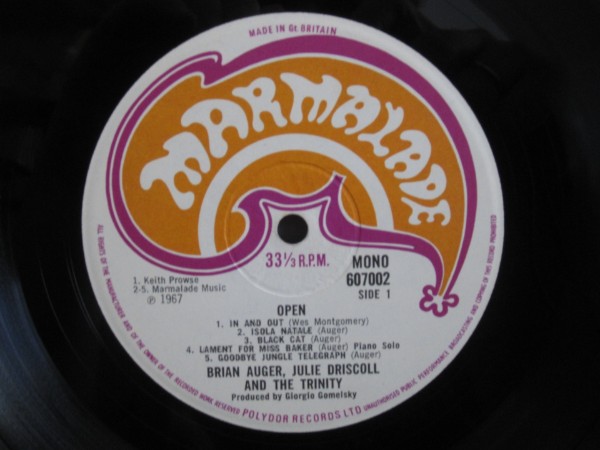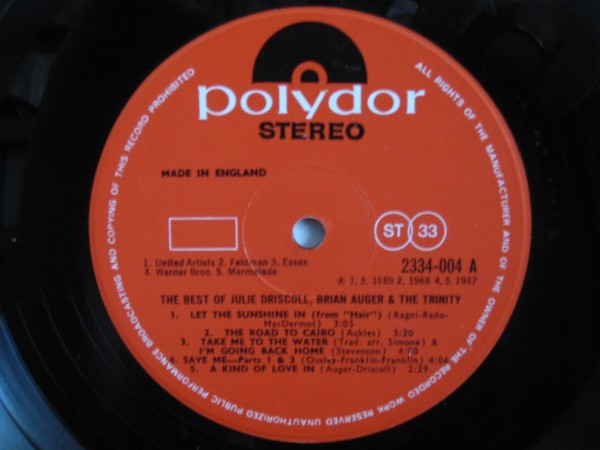 DUMMER, JOHN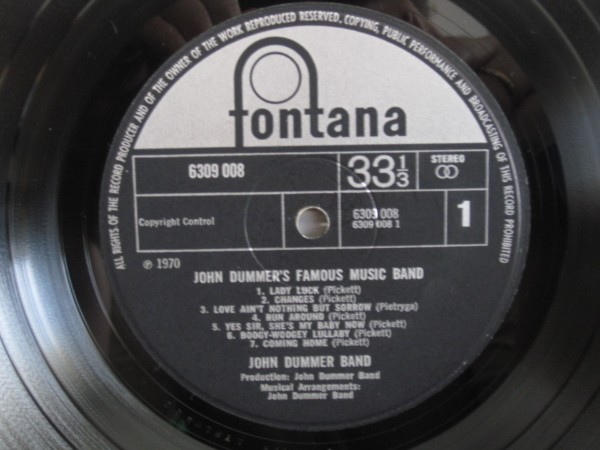 AYNSLEY DUNBAR RETALIATION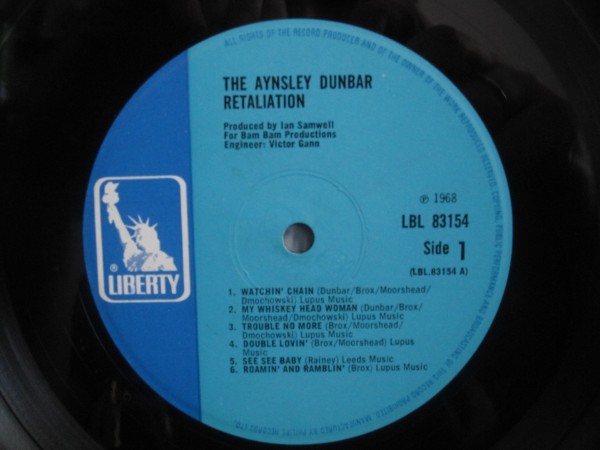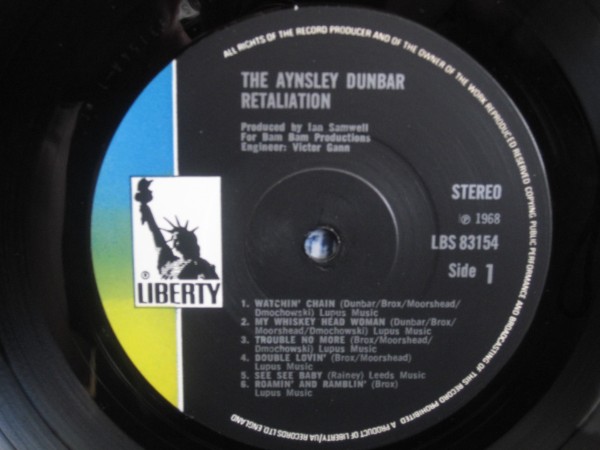 ELASTIC BAND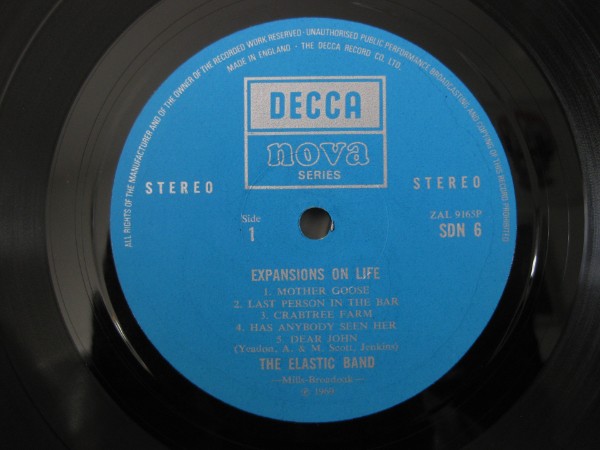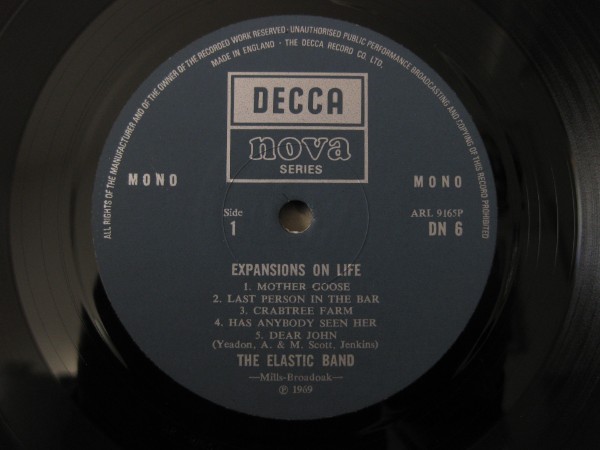 EQUINOX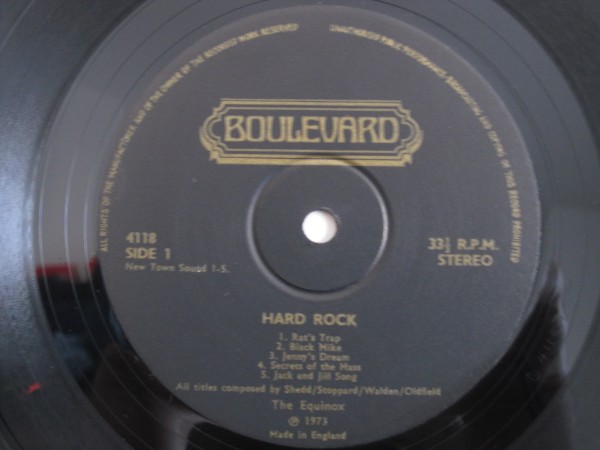 FAIR WEATHER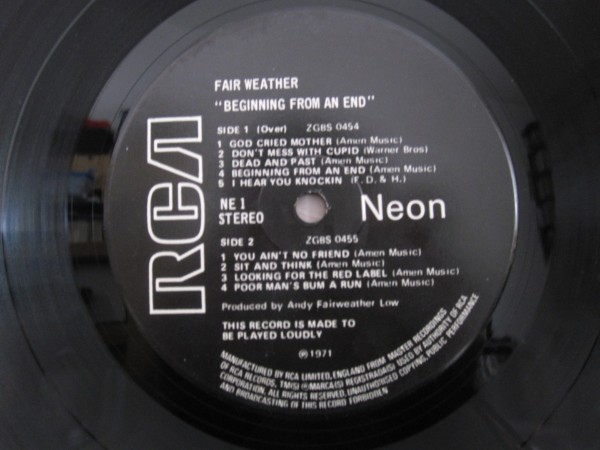 DON FARDON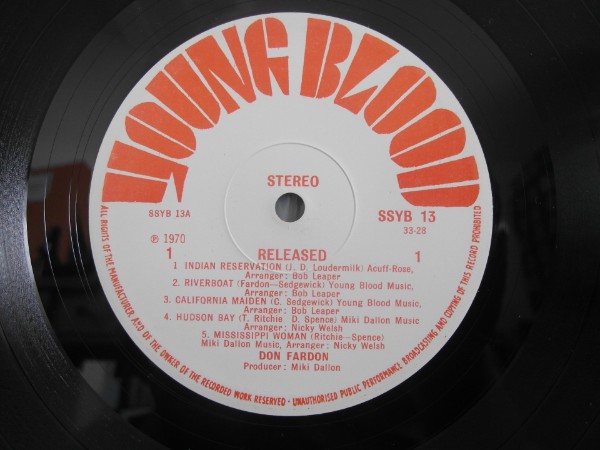 FLEETWOOD MAC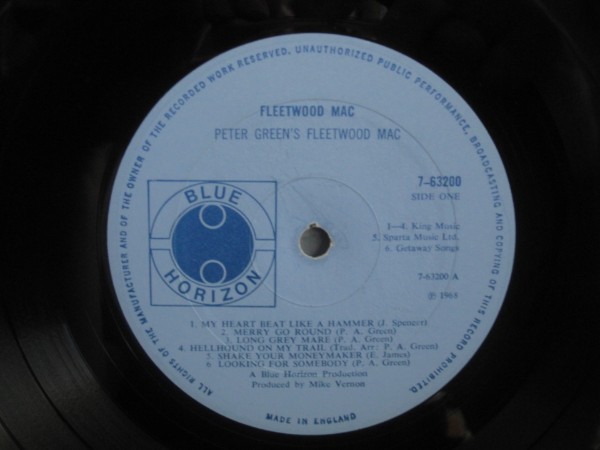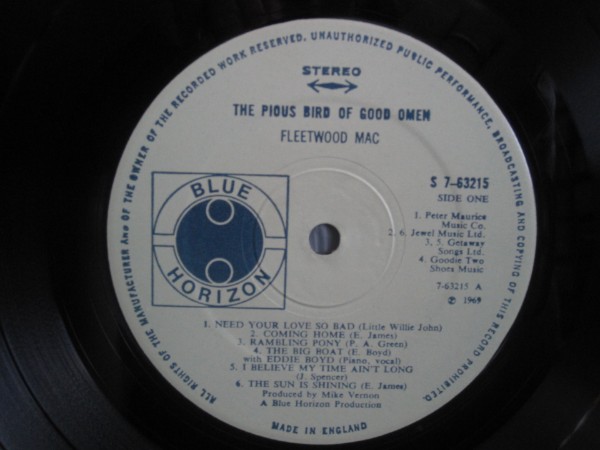 FREE (with awesome singer PAUL RODGERS)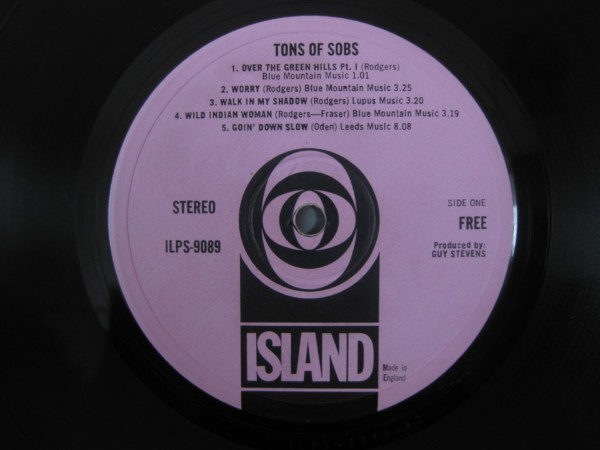 ...rare "Black Block" label (second press.) of milestone rock LP... Black Block label did exist for 3 months only...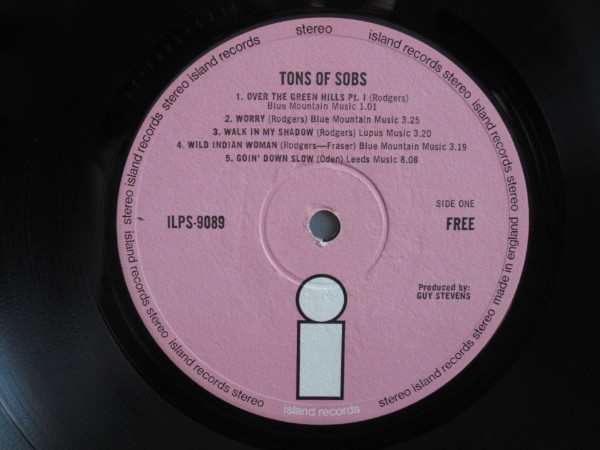 ...official third press. (1970). See first press under "Tipps and Questions".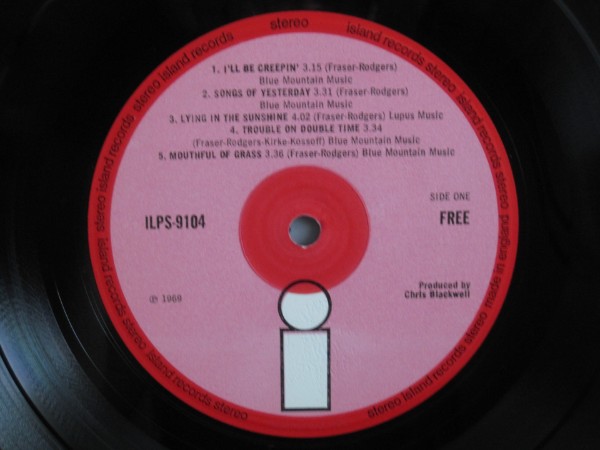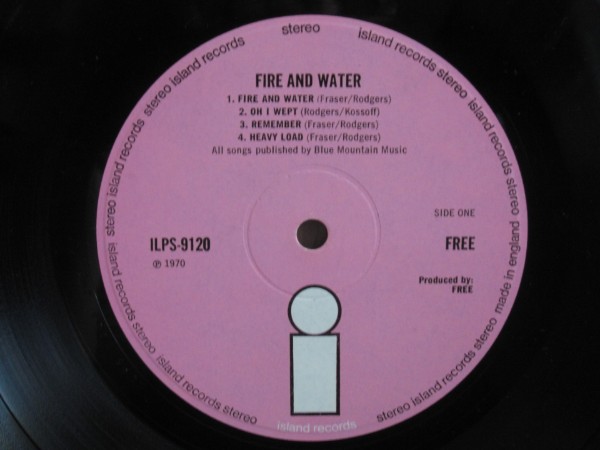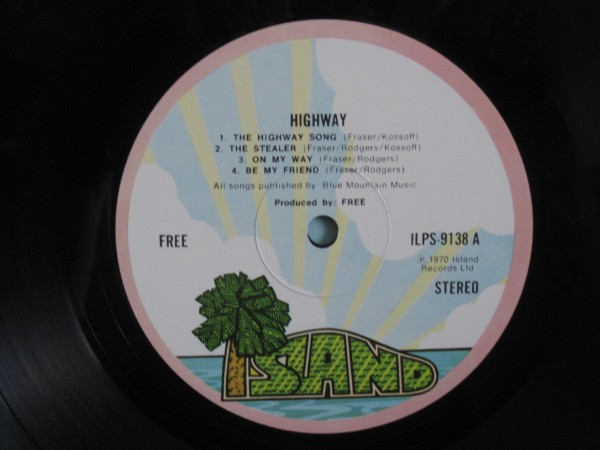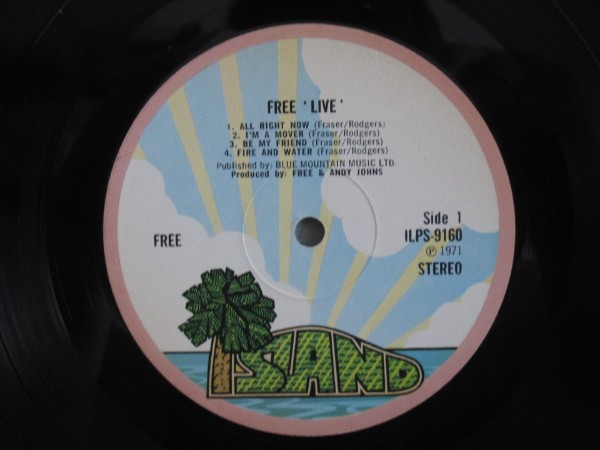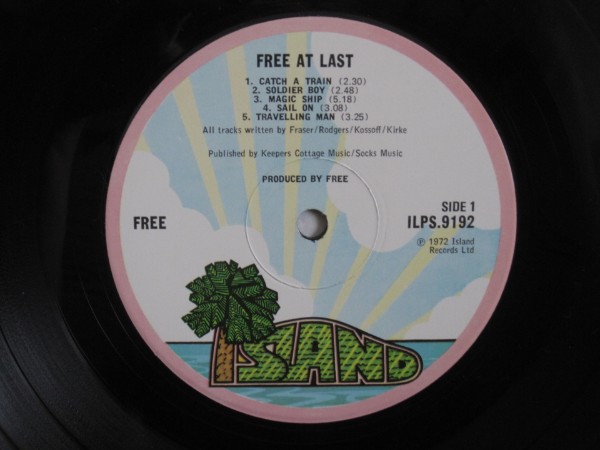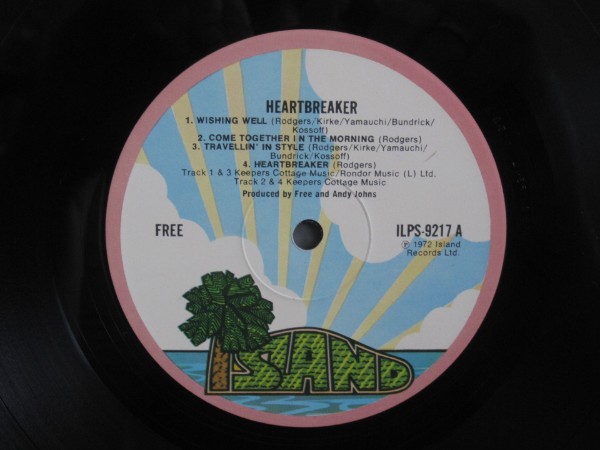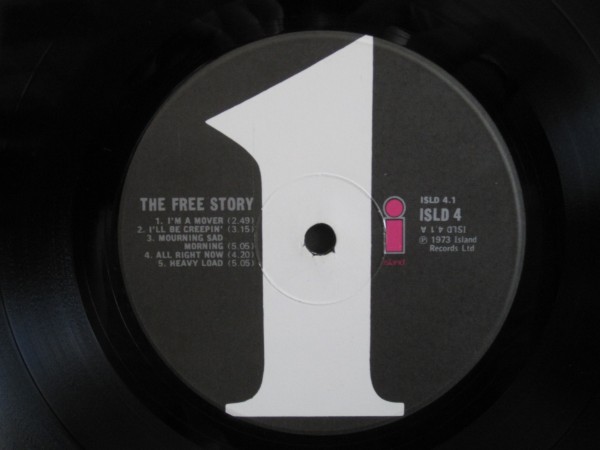 FREEDOM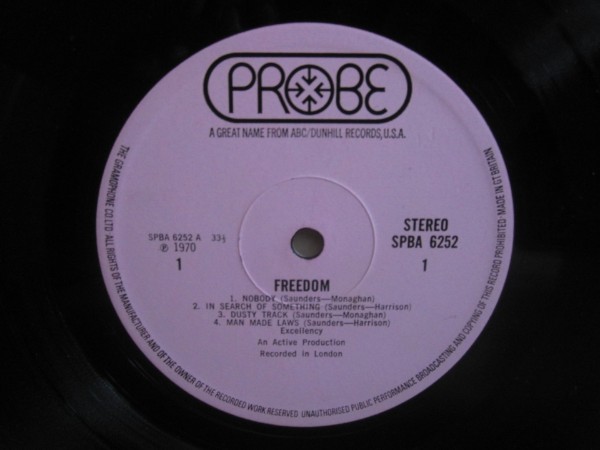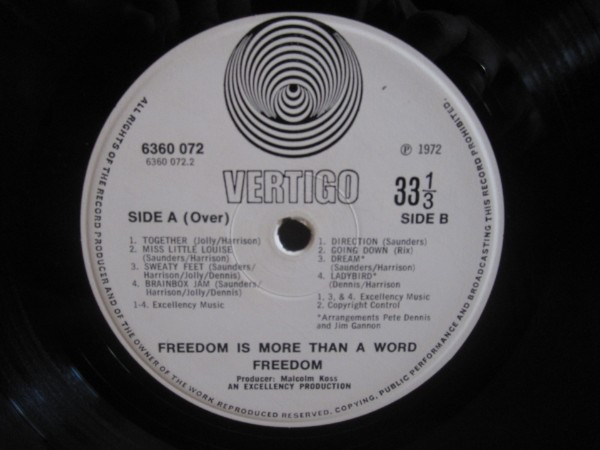 GENESIS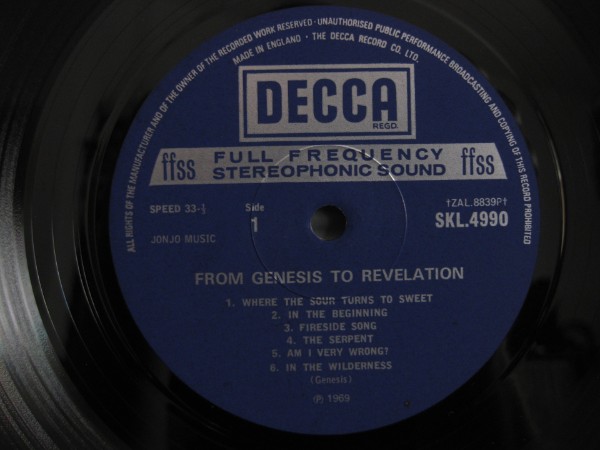 GEORDIE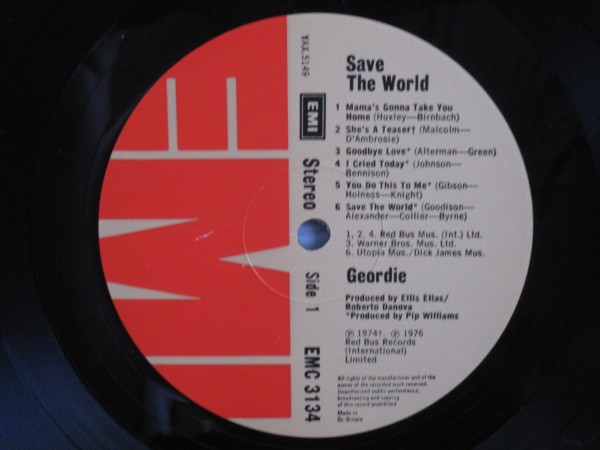 GUN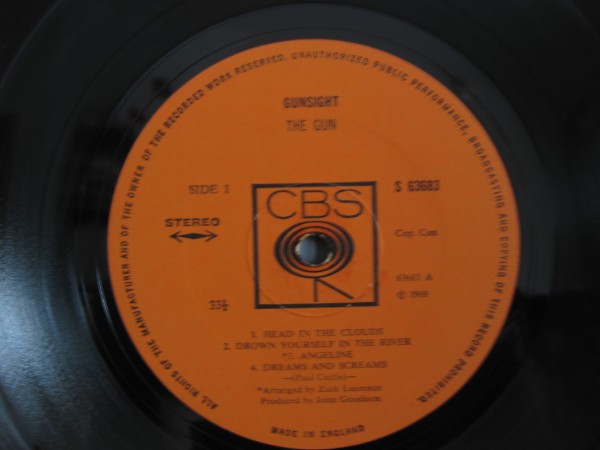 HACKENSACK
HARD STUFF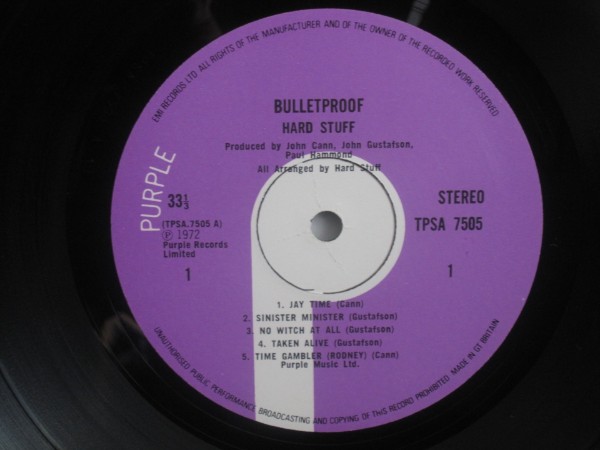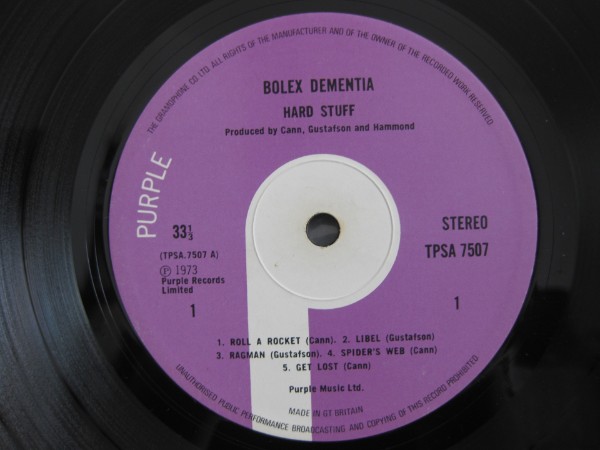 HATE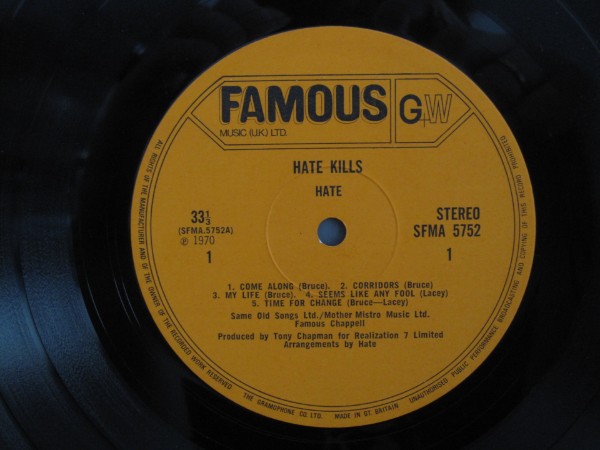 HAYSTACKS BALBOA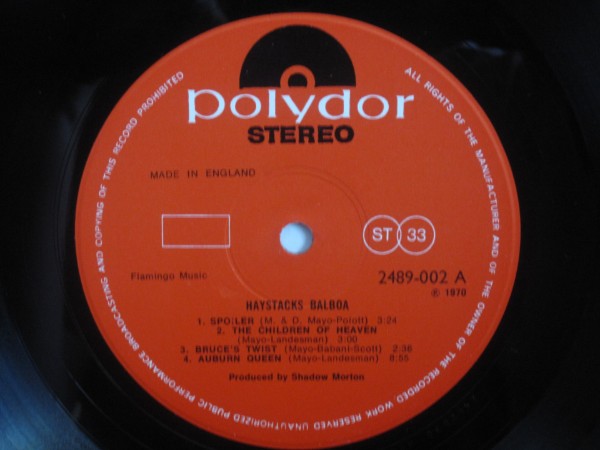 HEAVEN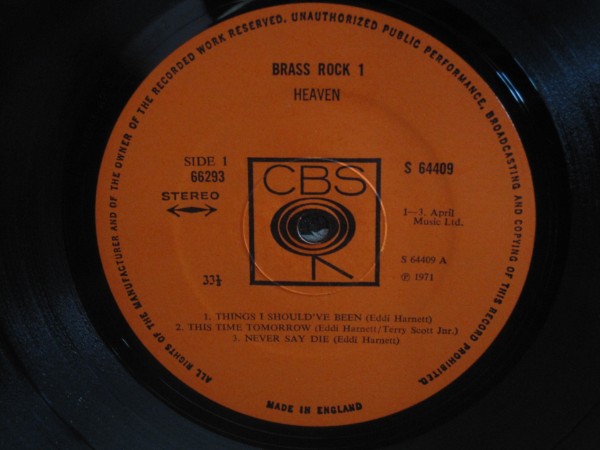 HUMBLE PIE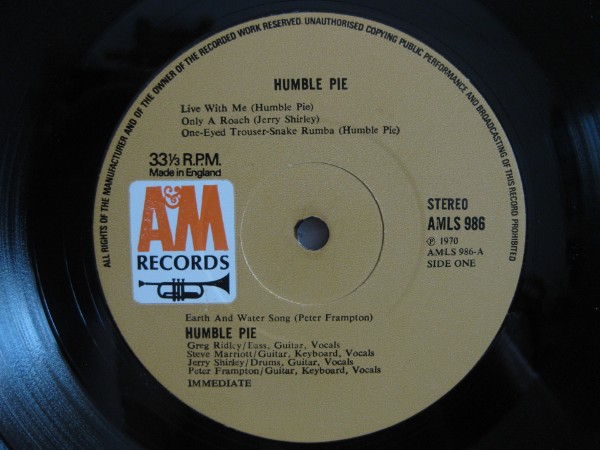 HUMAN BEAST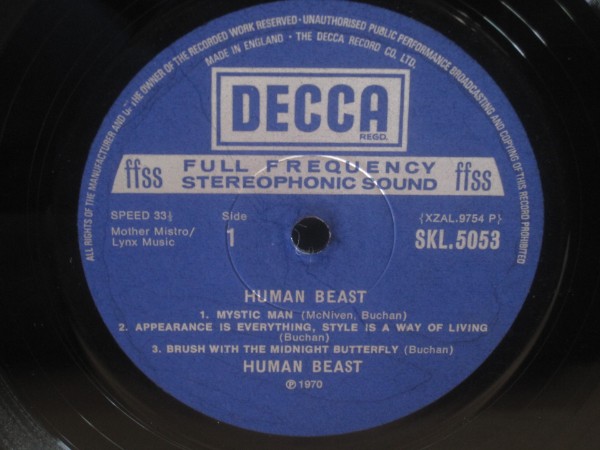 INDIAN SUMMER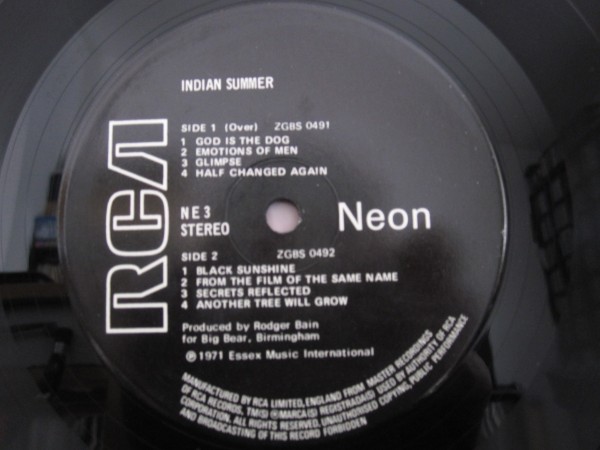 JERICHO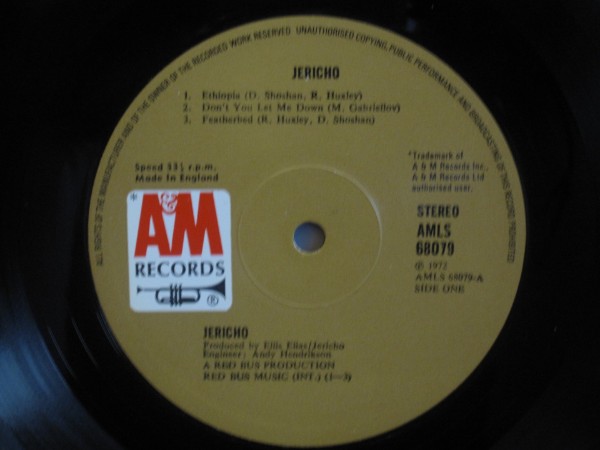 JERICHO JONES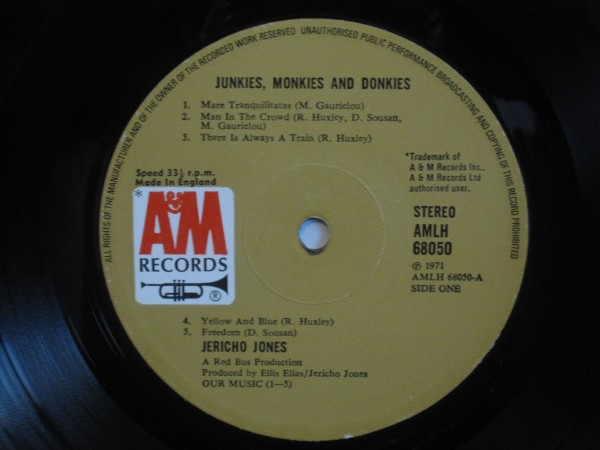 JETHRO TULL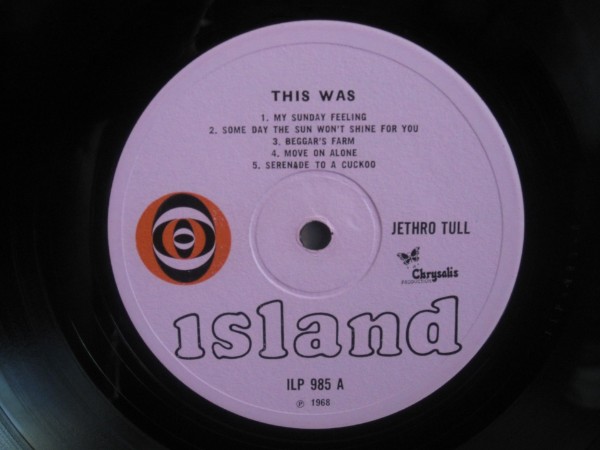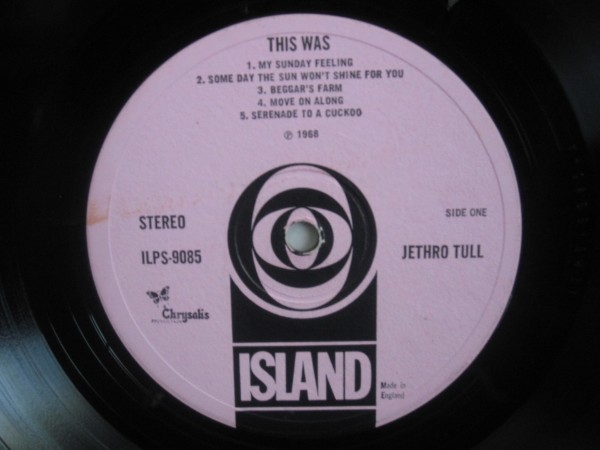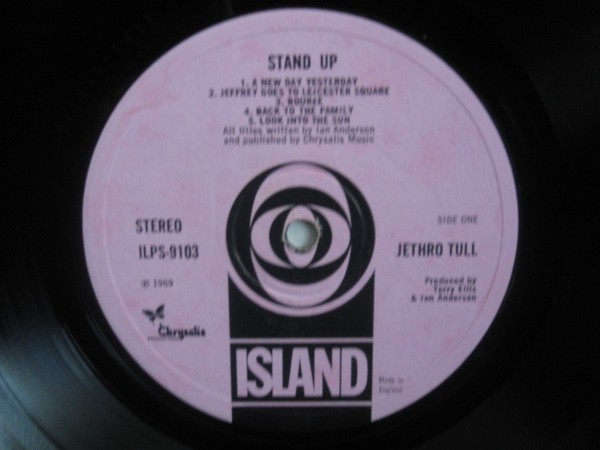 KINKS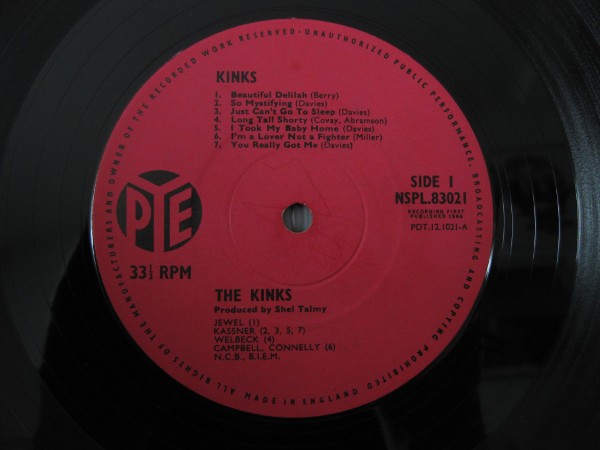 ALEXIS KORNER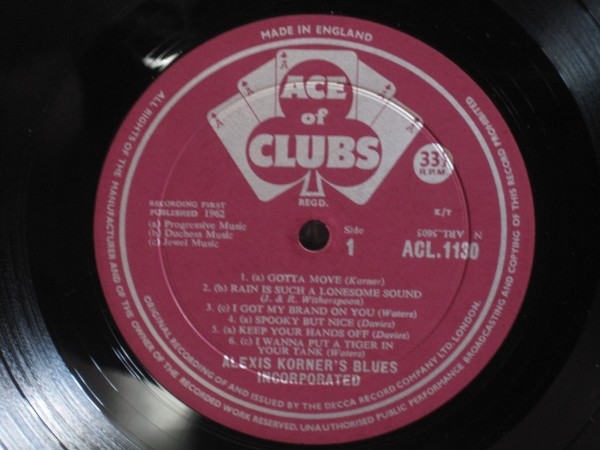 KOSSOFF, PAUL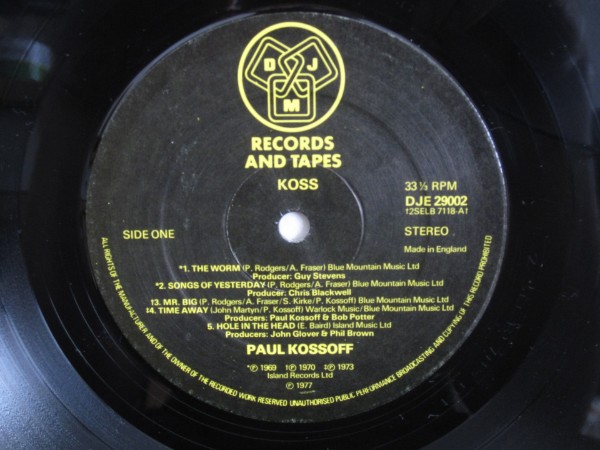 LEAF HOUND
LEGEND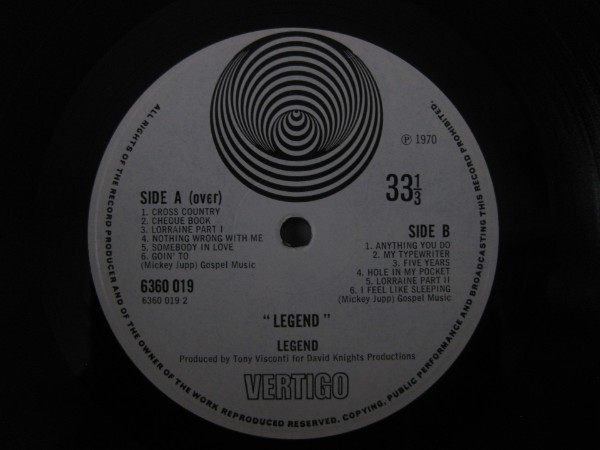 MAN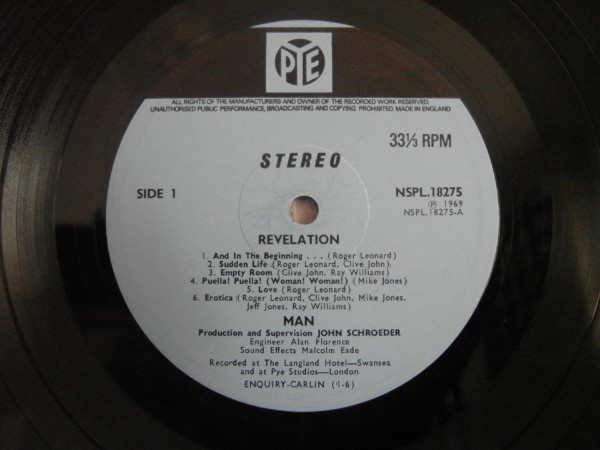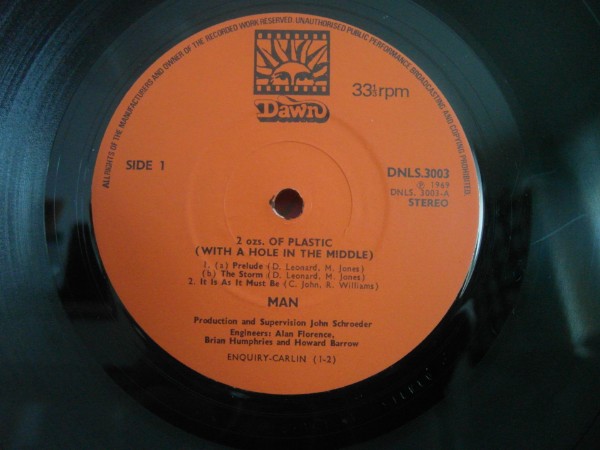 MANFRED MANN (sorry...have to put them all in...great...)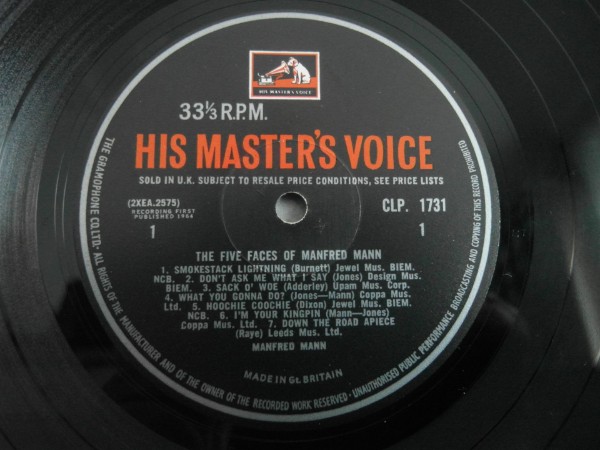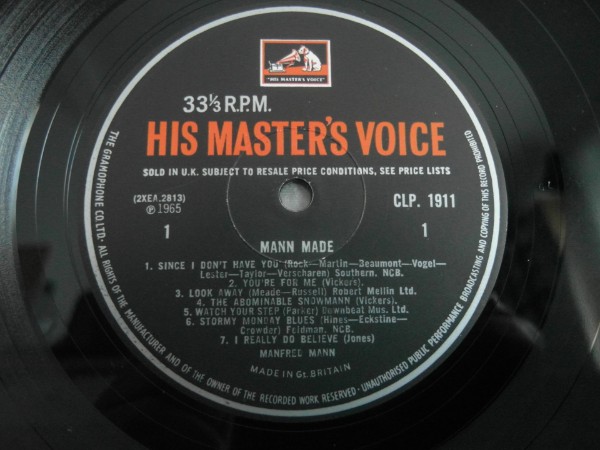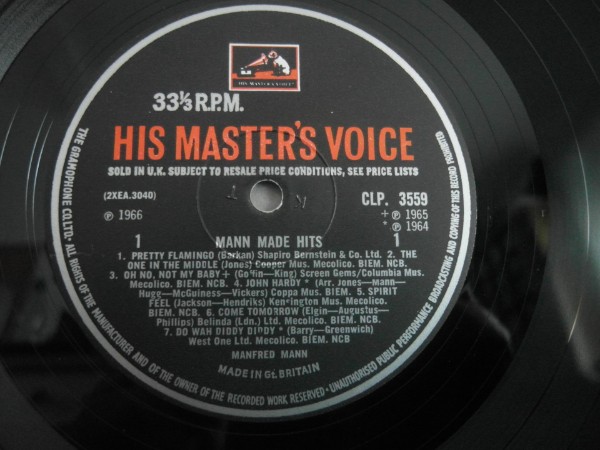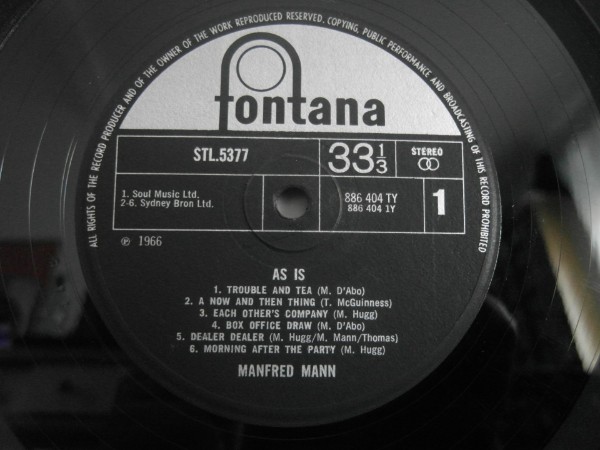 (...The American LPs)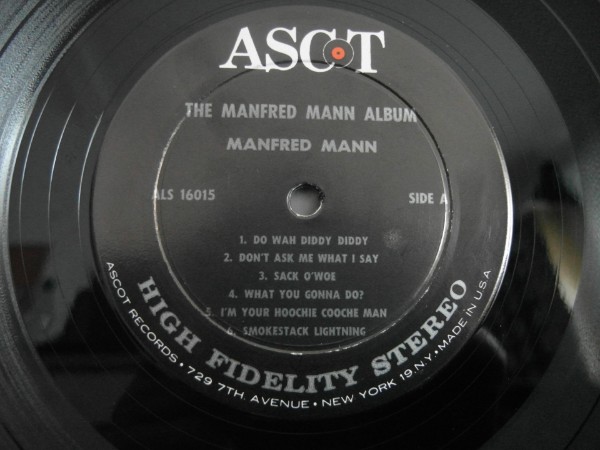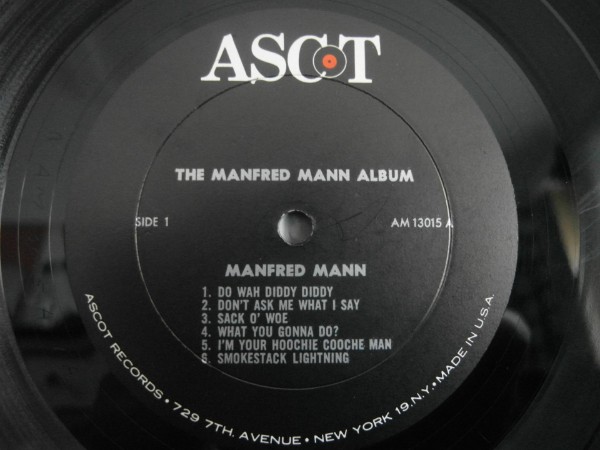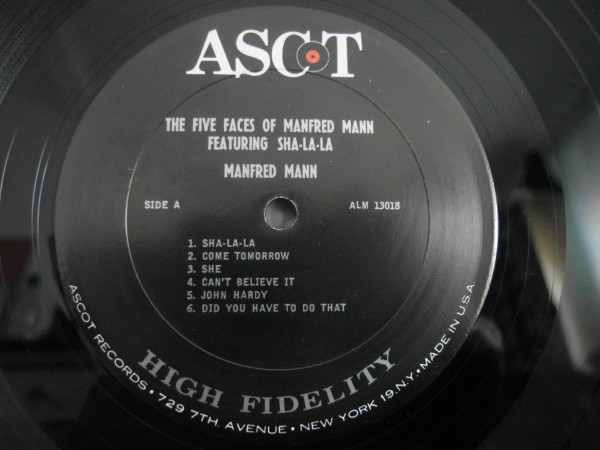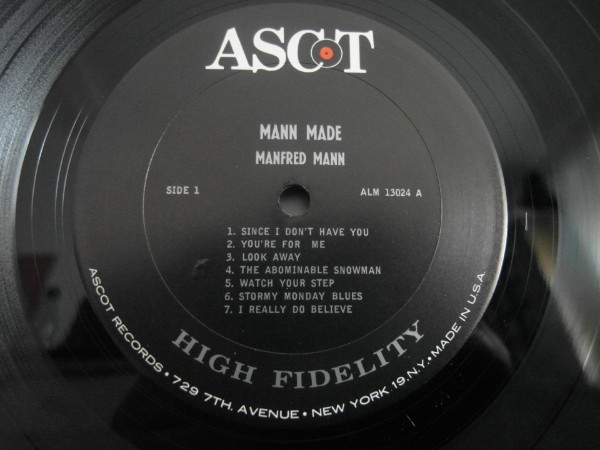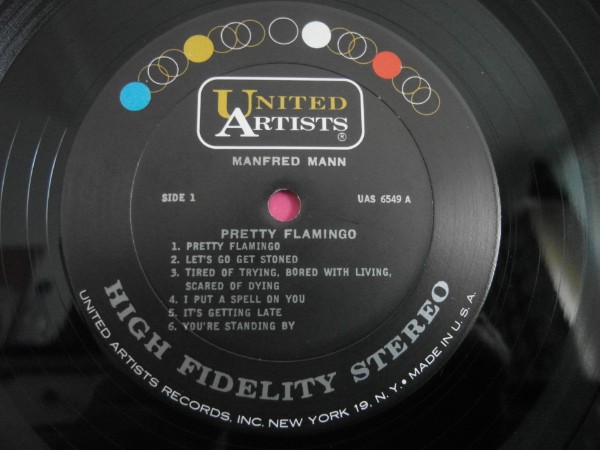 MARSUPILAMI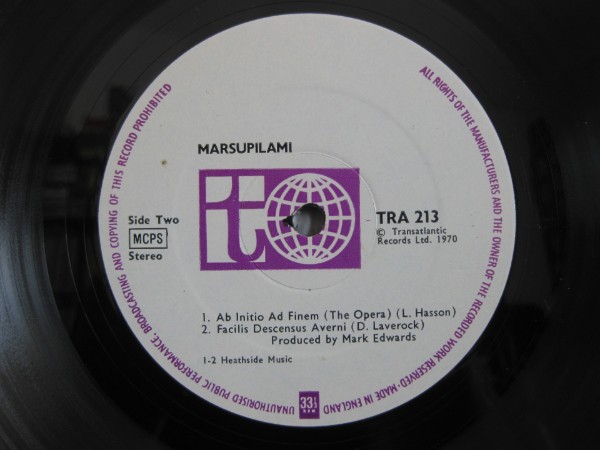 JOHN MAYALL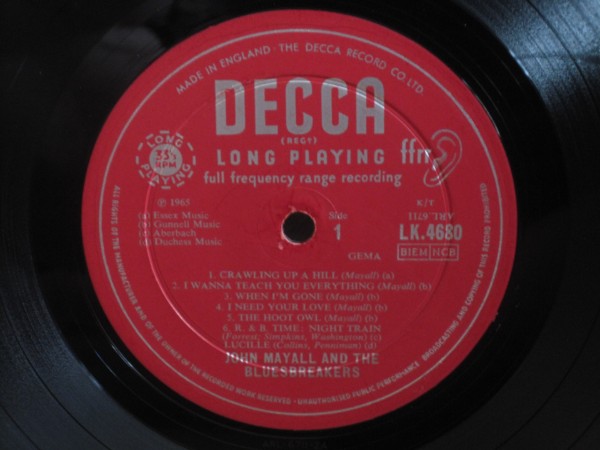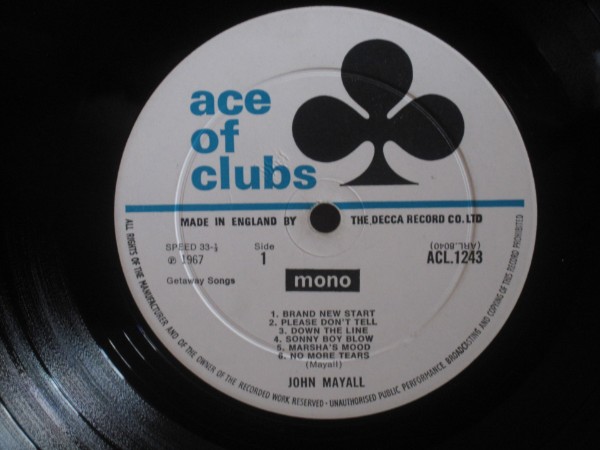 MEDICINE HEAD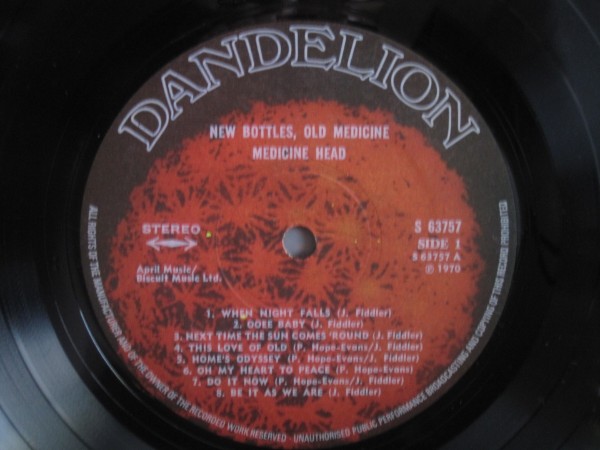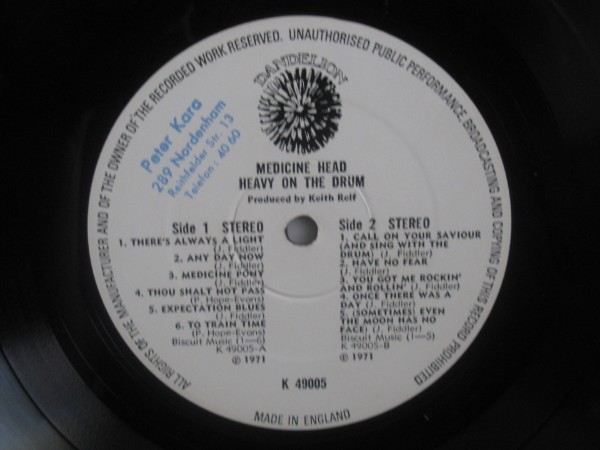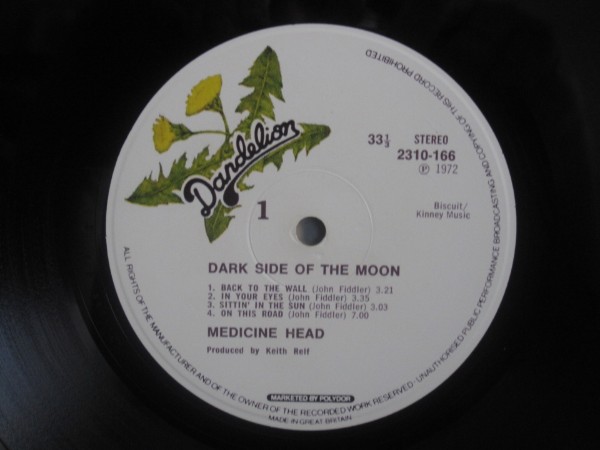 MONUMENT
ZOOT MONEY (great first output)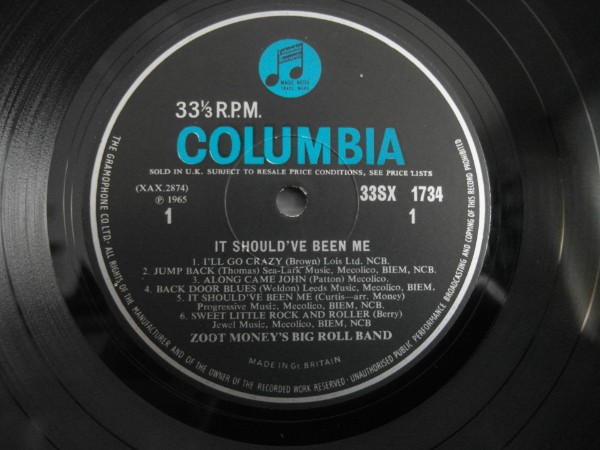 MOTT THE HOOPLE
THE MOVE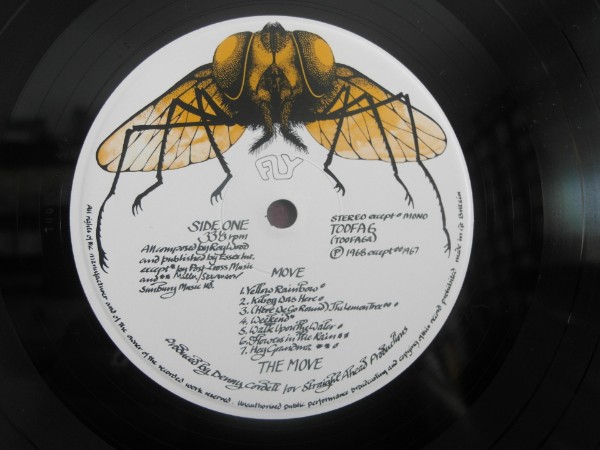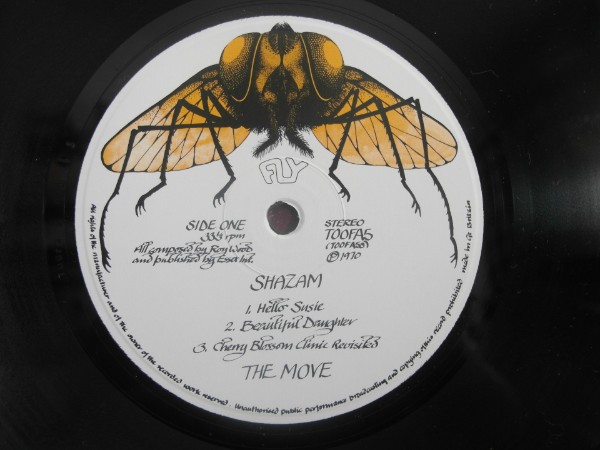 NAZARETH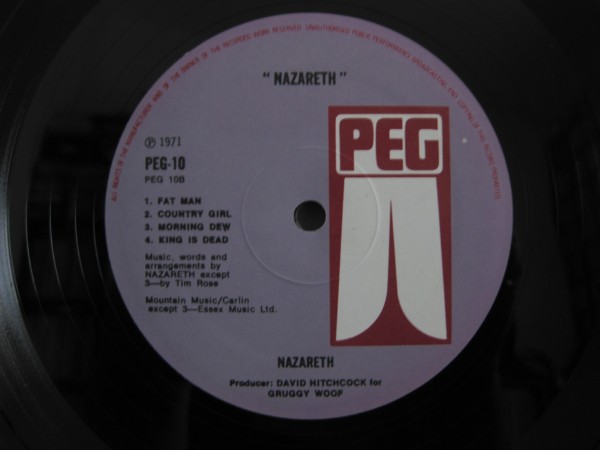 ...label changed from Pegasus to PEG in 1971 with this rare and great LP...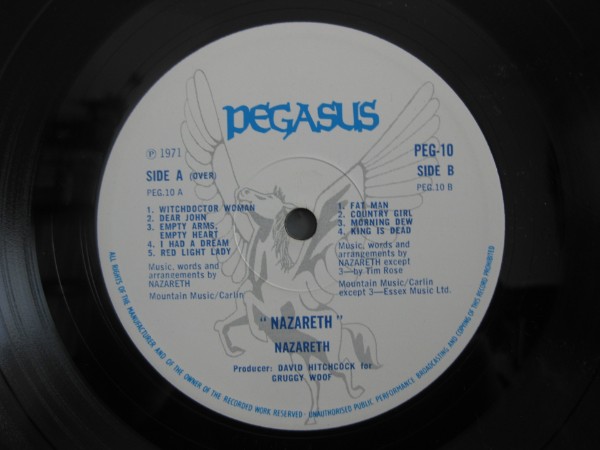 NIRVANA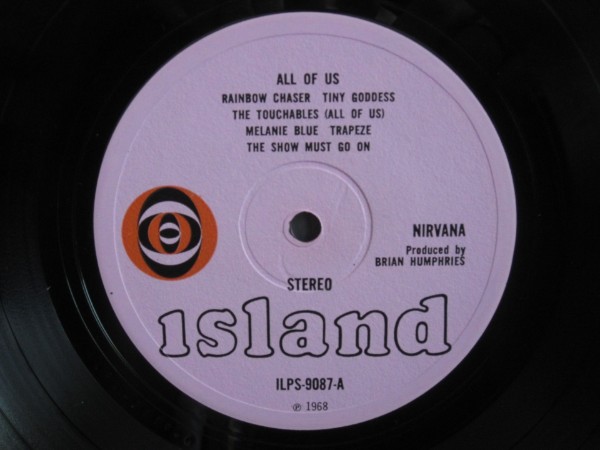 PARIS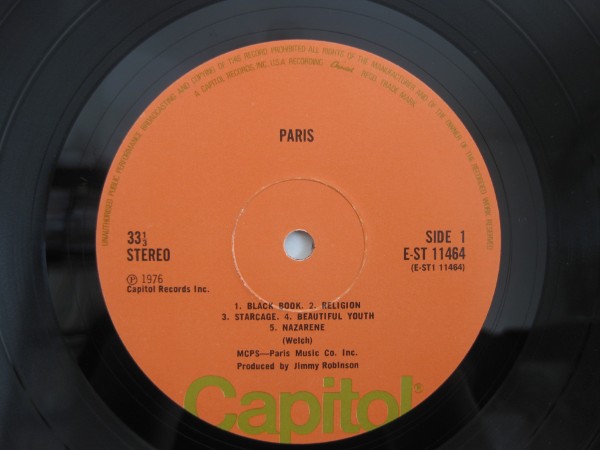 DUFFY POWER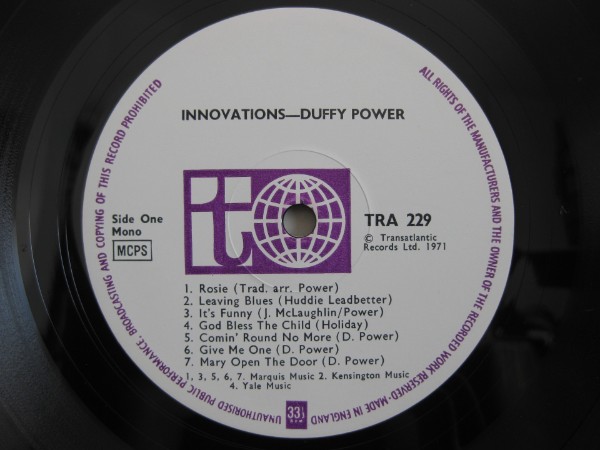 PRETTY THINGS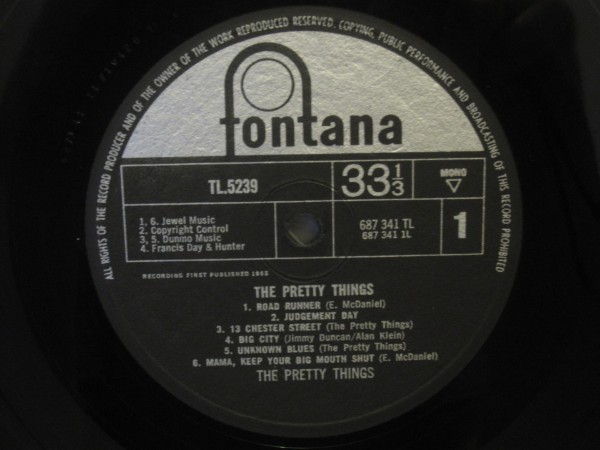 PROCUL HARUM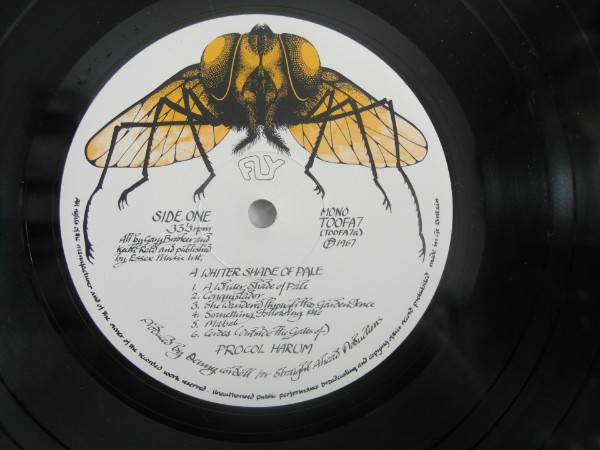 RAM JOHN HOLDER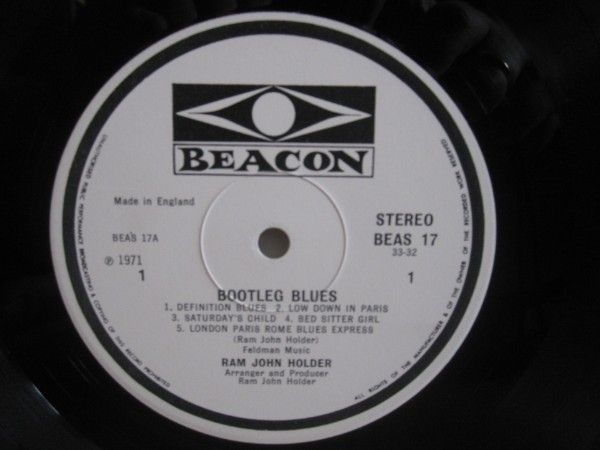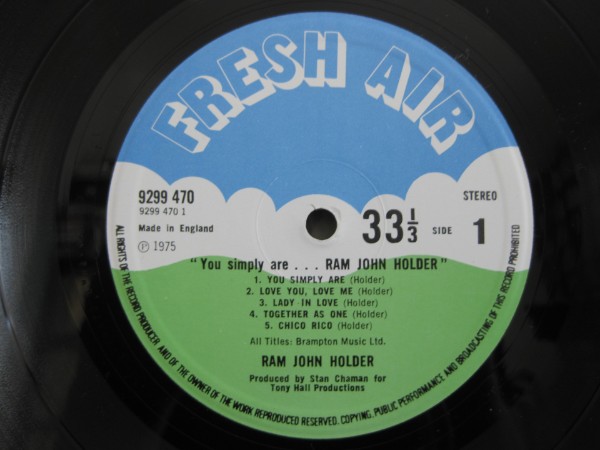 ROLLING STONES (have to be in it somehow...)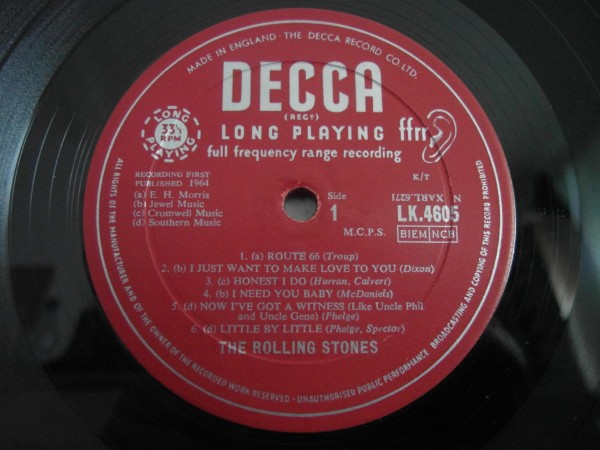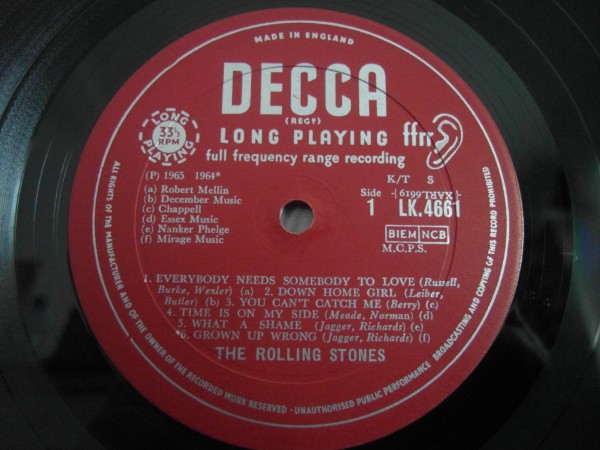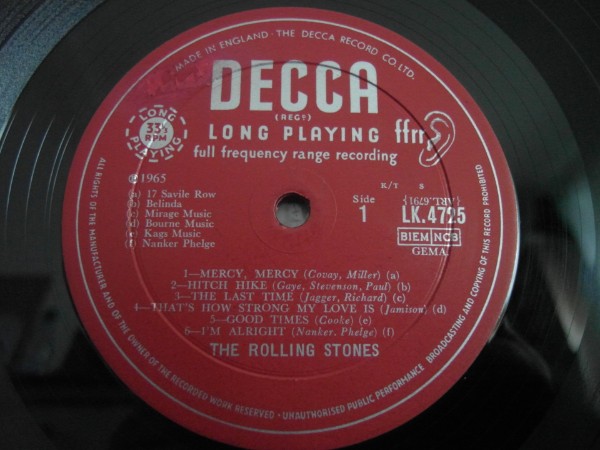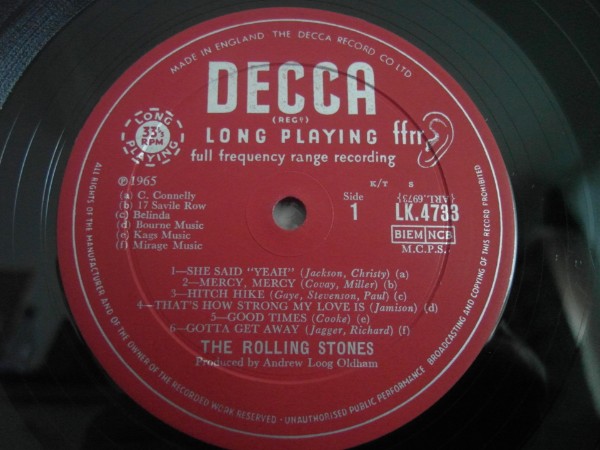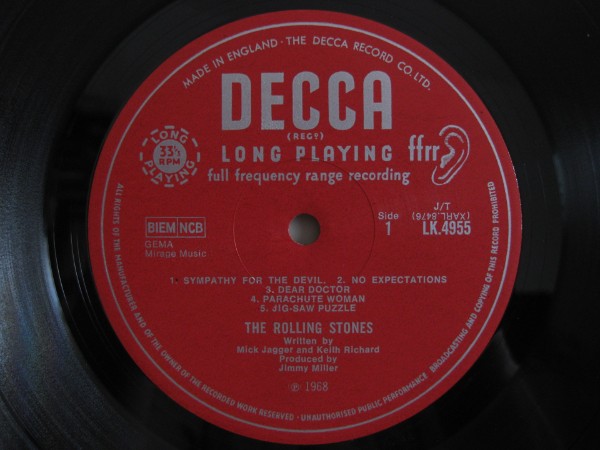 extrem rare sec. label variation. -> http://www.stonesondecca.com/4A11_SKL4955_Beggars.html
TIM ROSE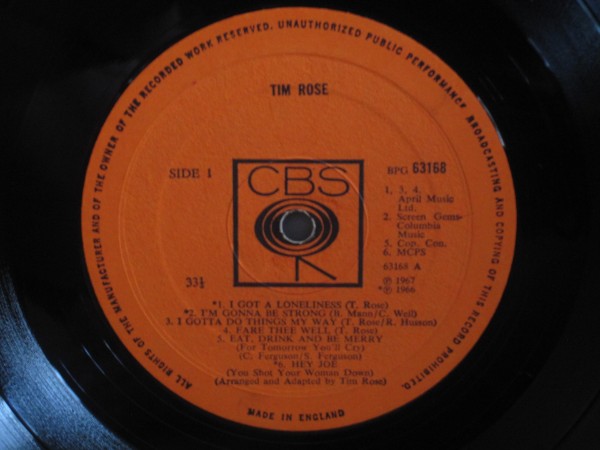 SATISFACTION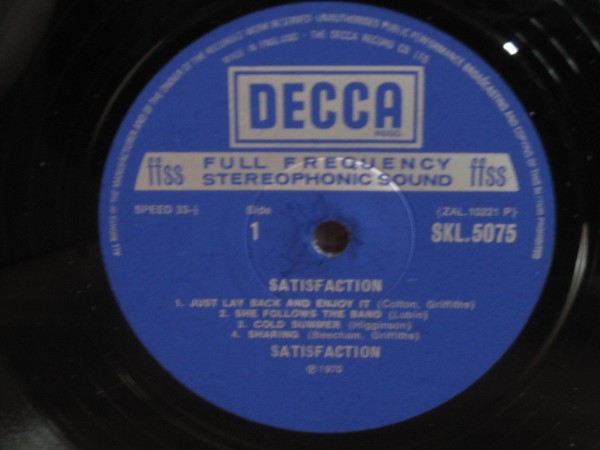 JULIAN JAY SAVARIN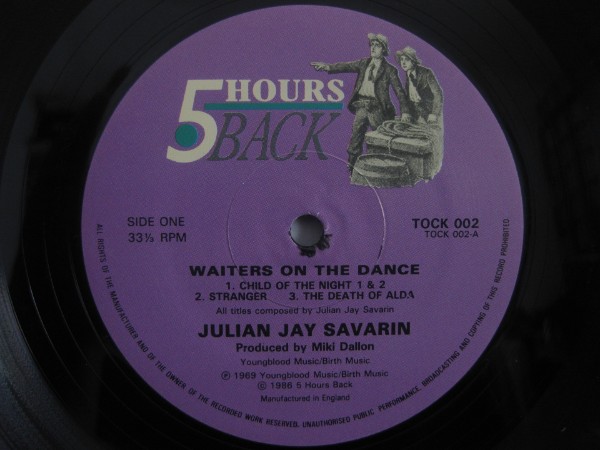 affordable high quality (a porky prime cut) sec. press of this wanted musical gem.
SAVOY BROWN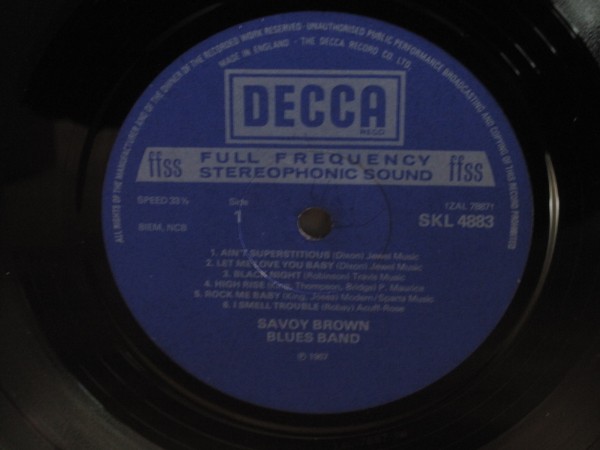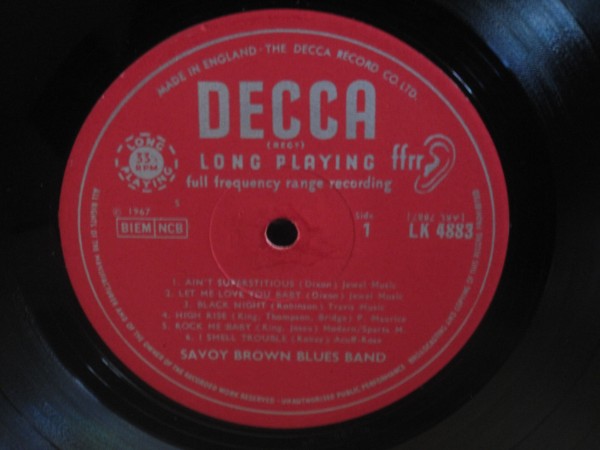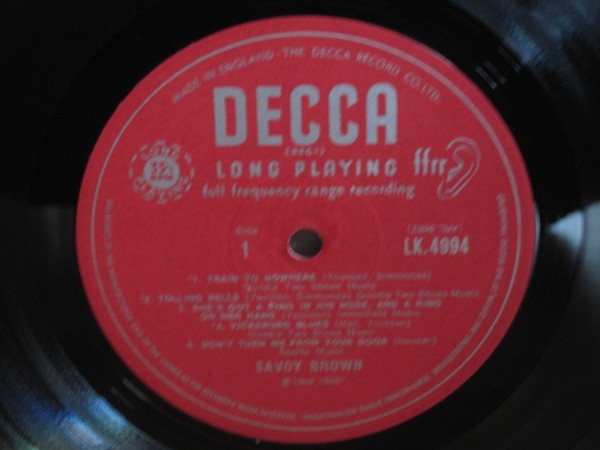 BRIAN SHORT (Back Cat Bones relation)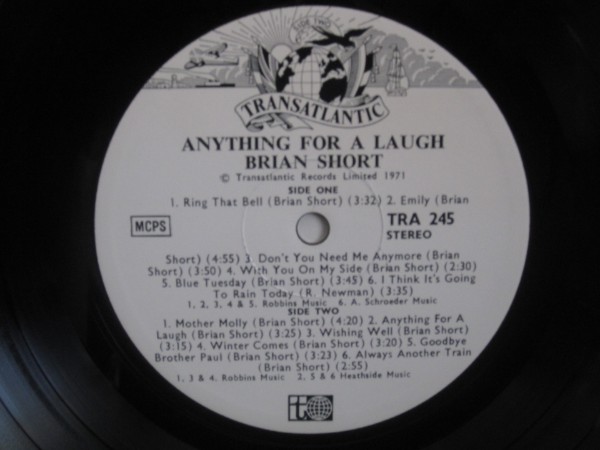 SPENCER DAVIS GROUP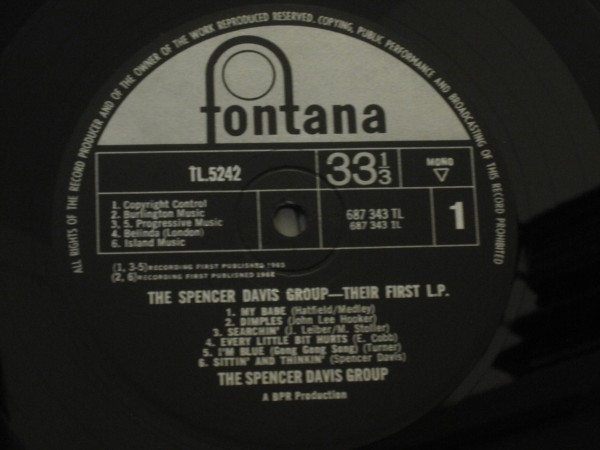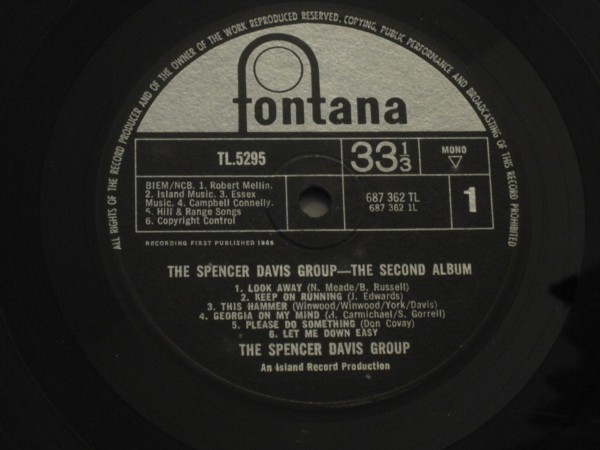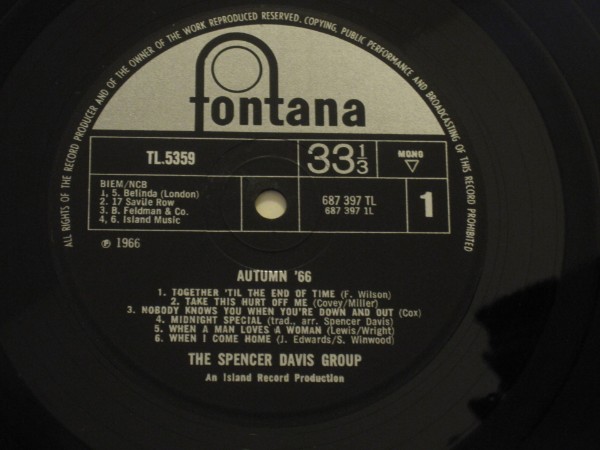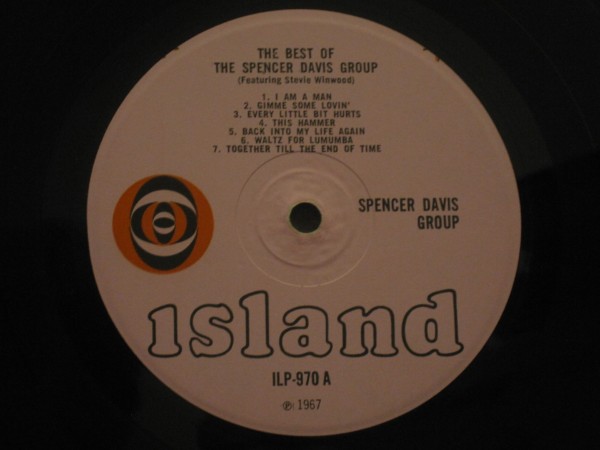 SPOOKY TOOTH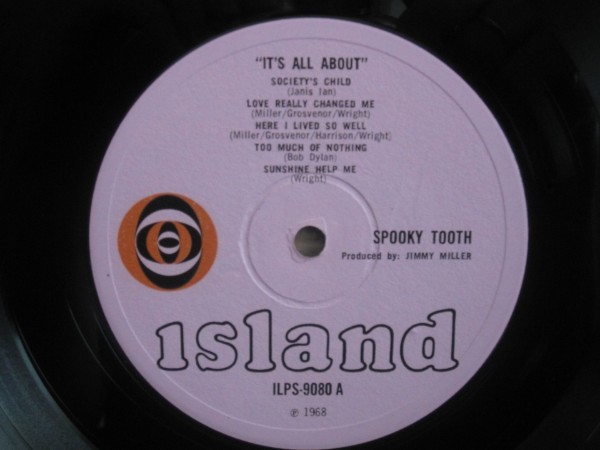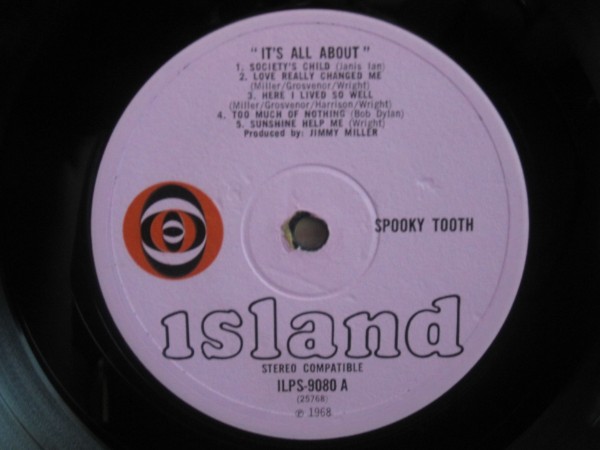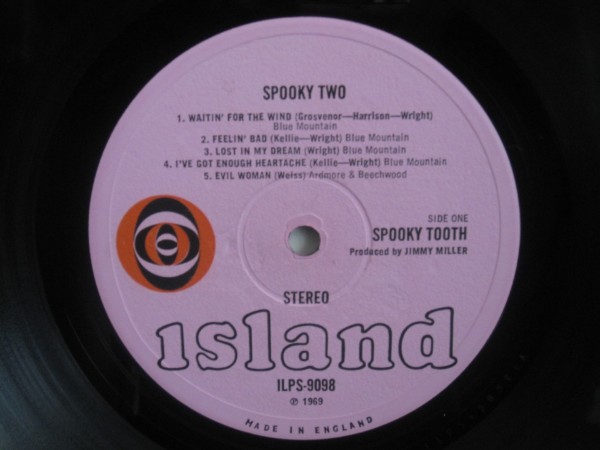 STACK WADDY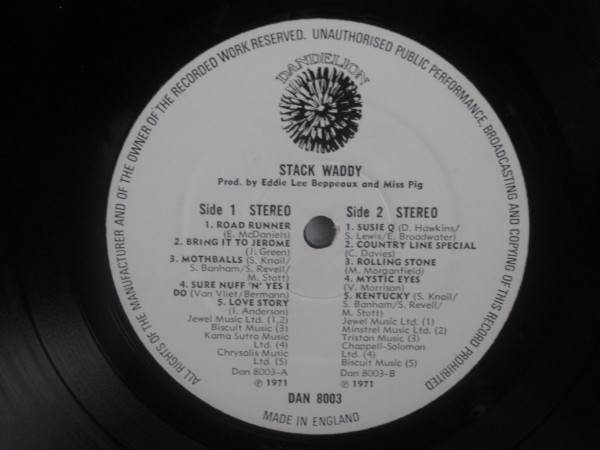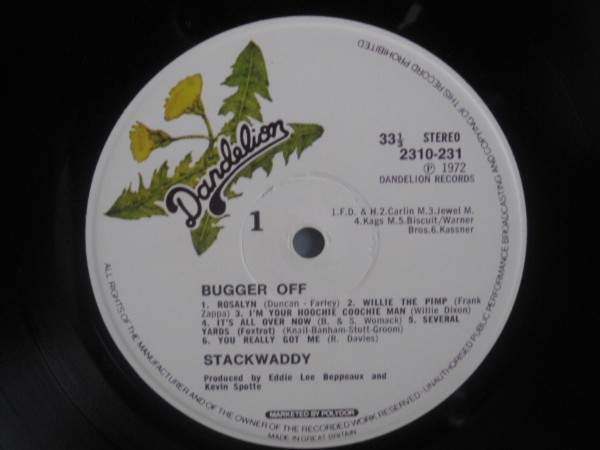 STONEHOUSE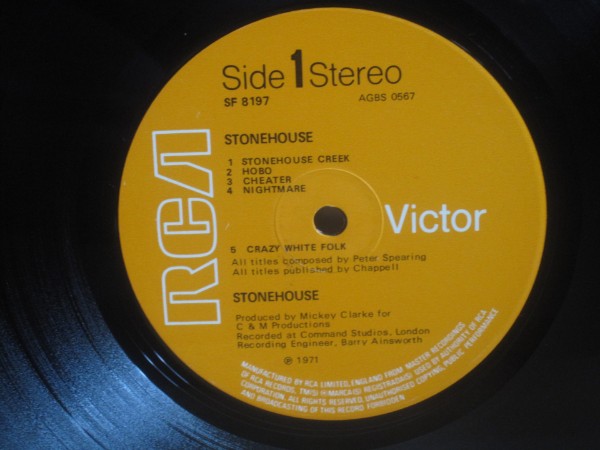 STRAY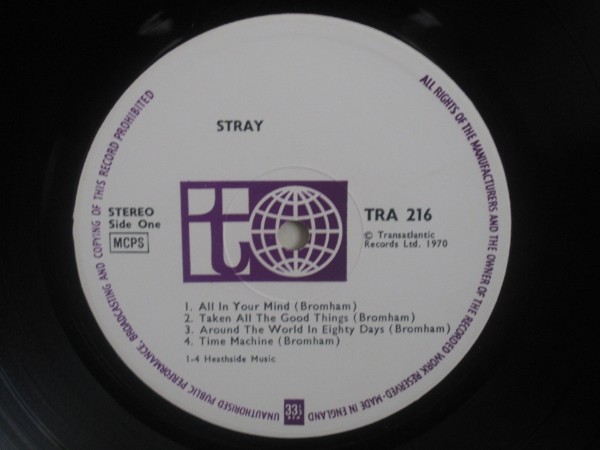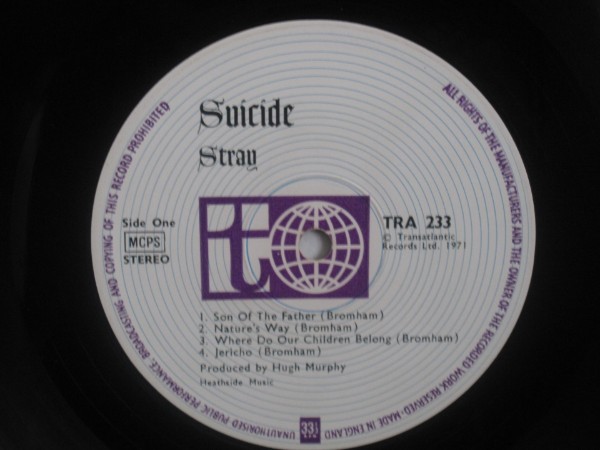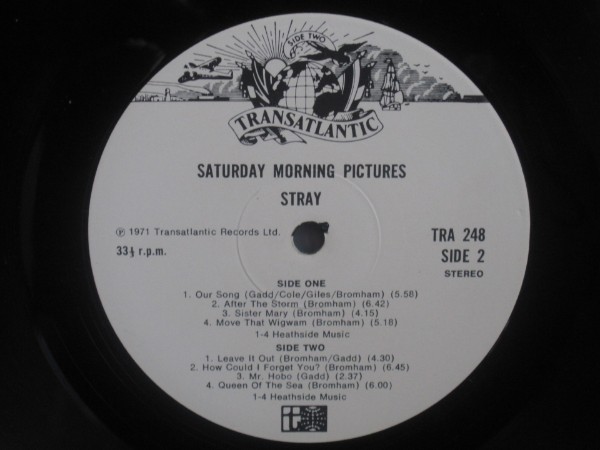 SWEET SLAG
T2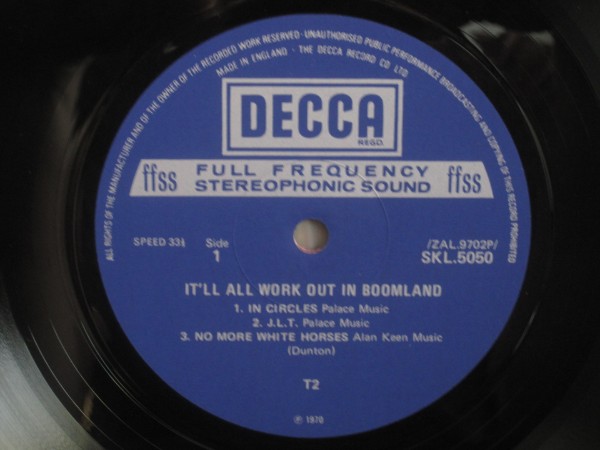 TEAR GAS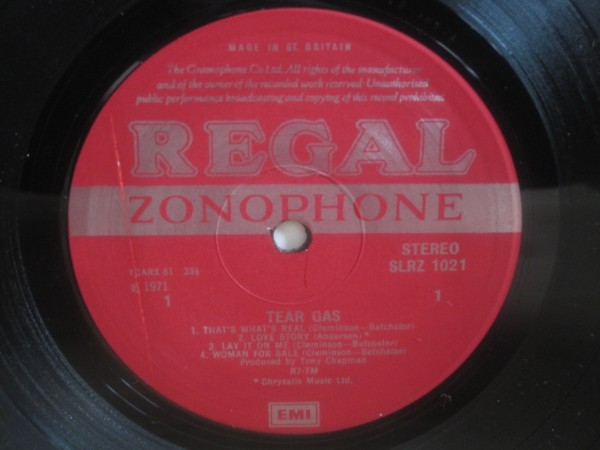 TEN YEARS AFTER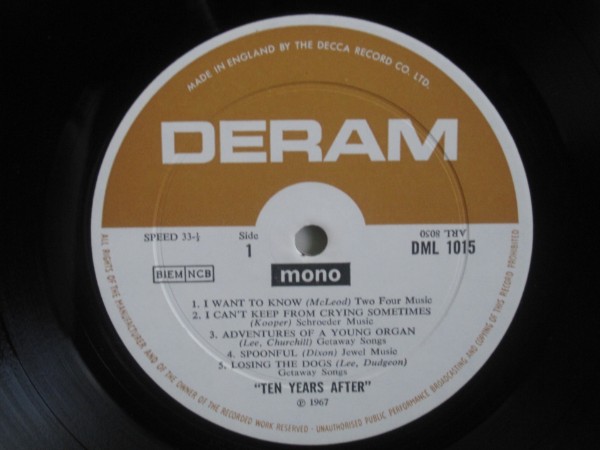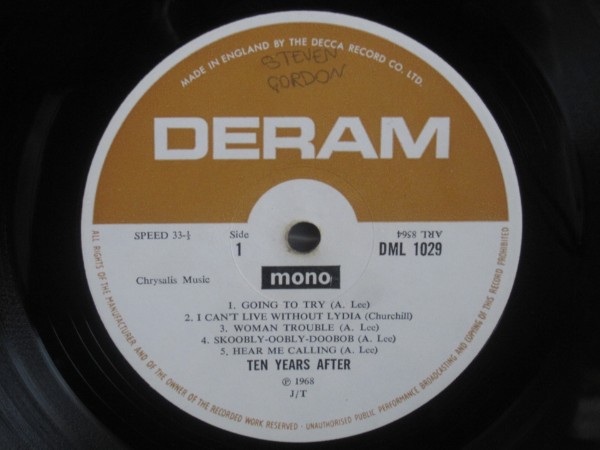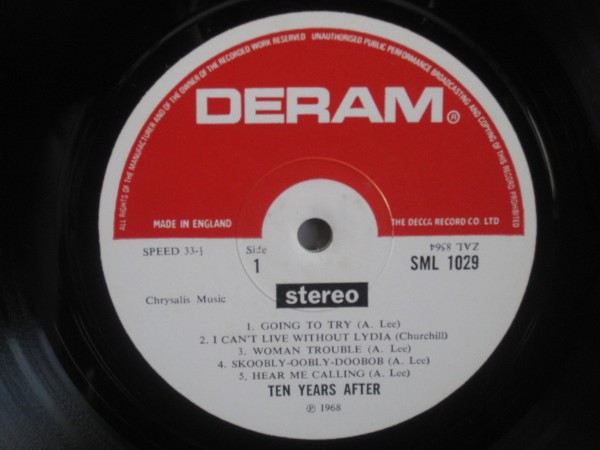 THIN LIZZY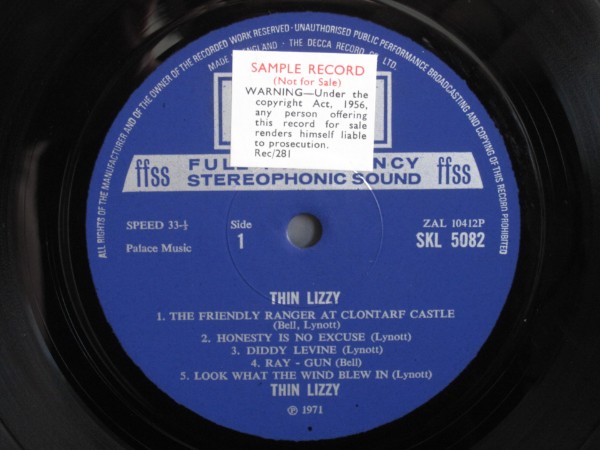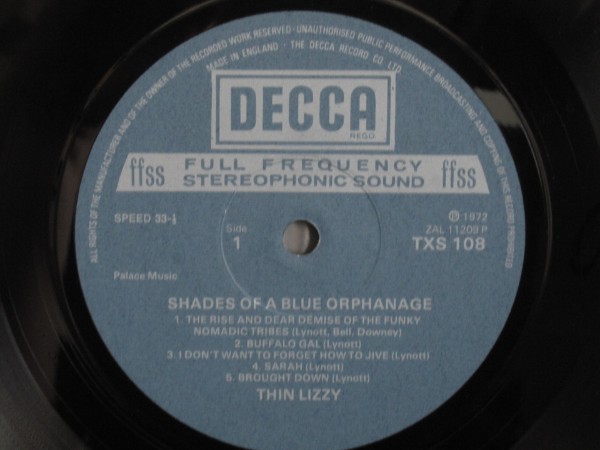 THIRD-WORLD-WAR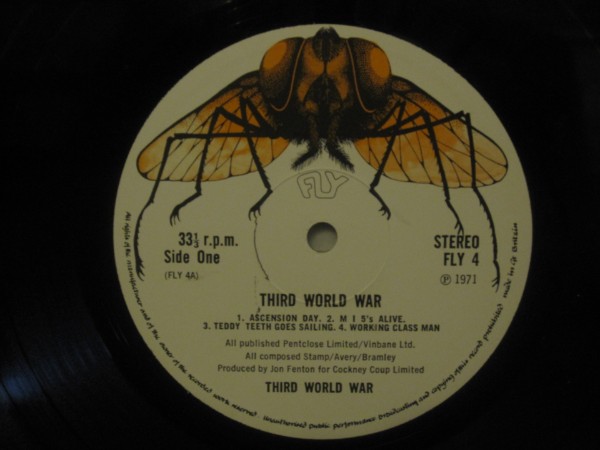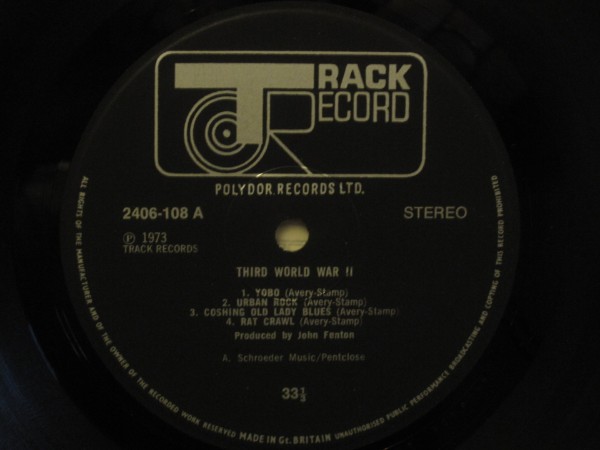 THREE MAN ARMY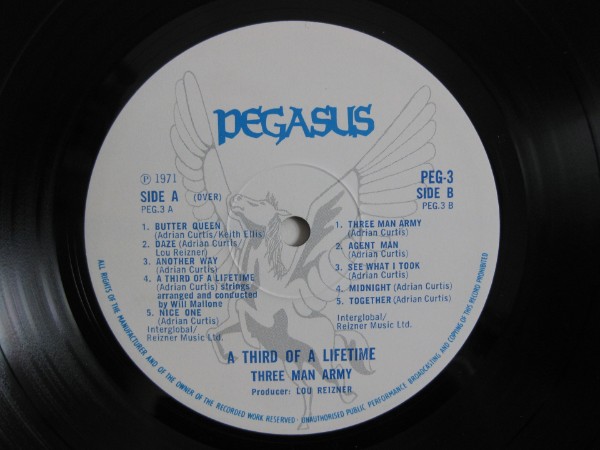 TOE FAT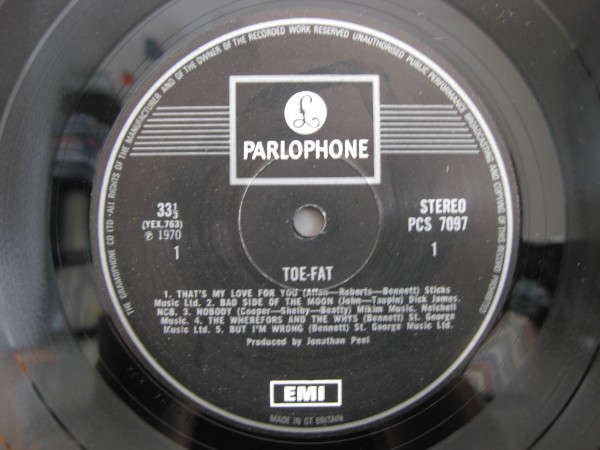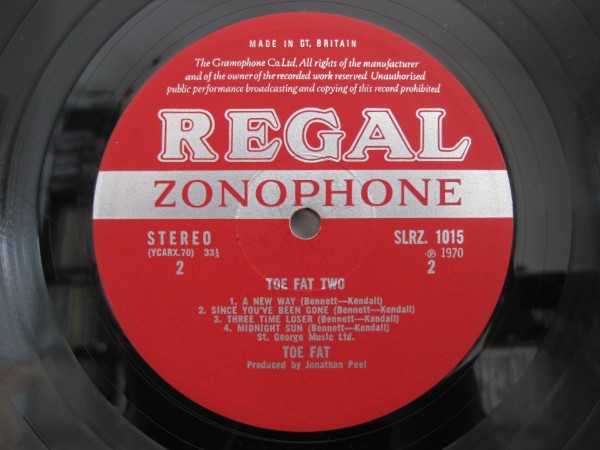 TRACTOR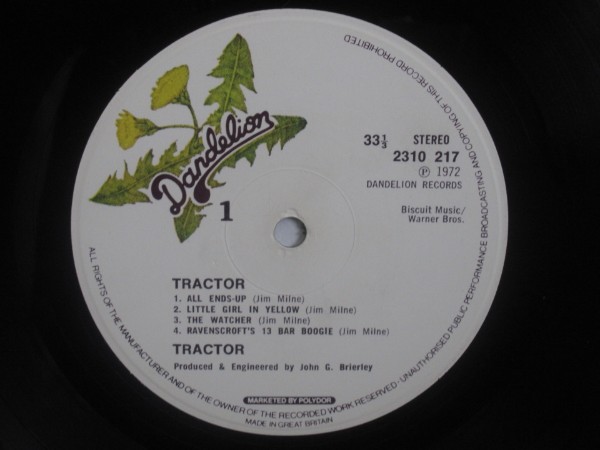 TRAFFIC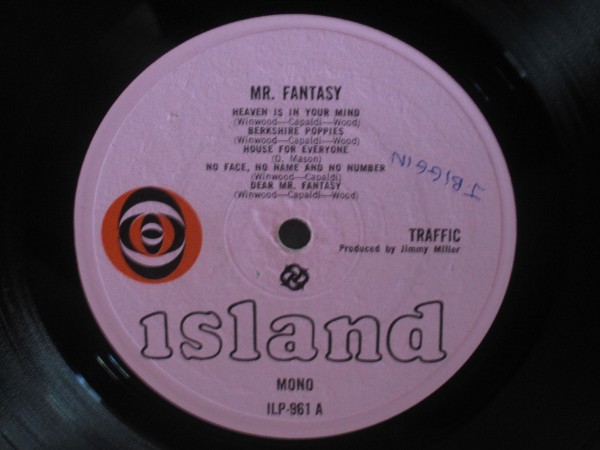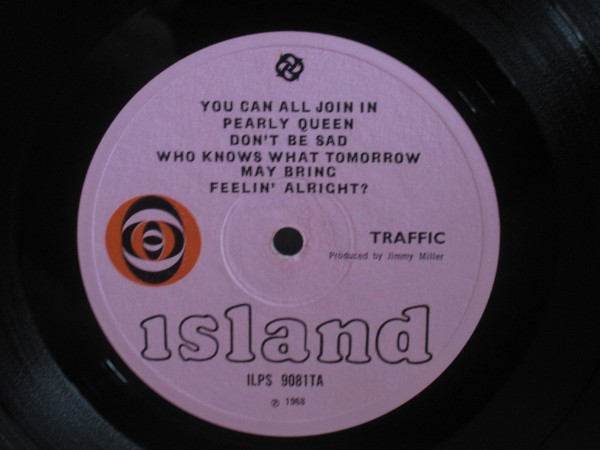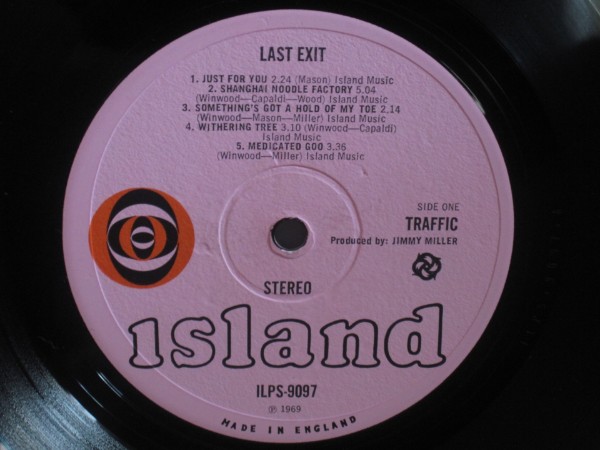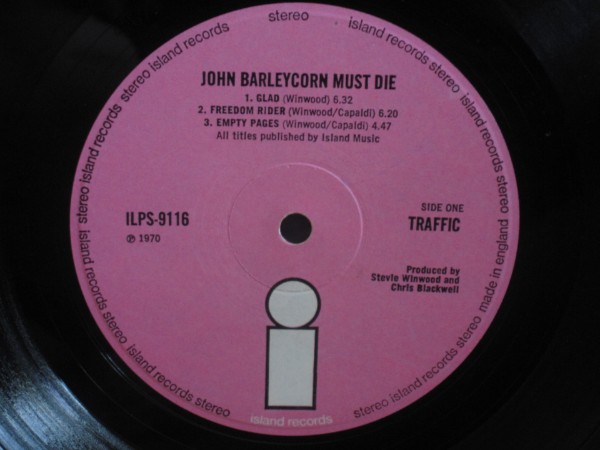 TRAMLINE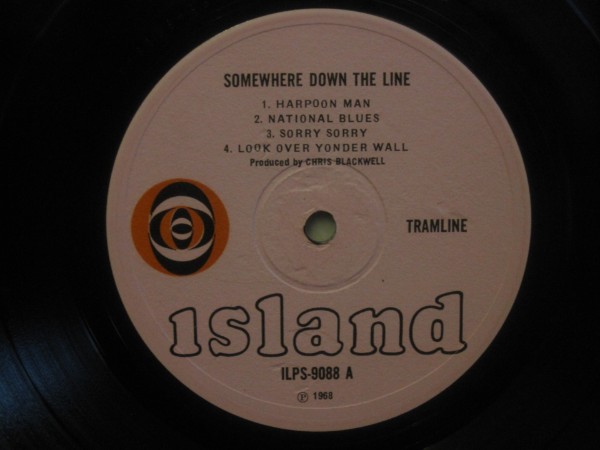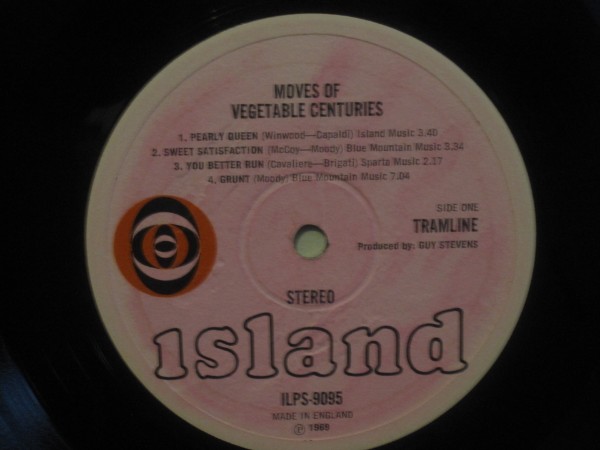 TRAPEZE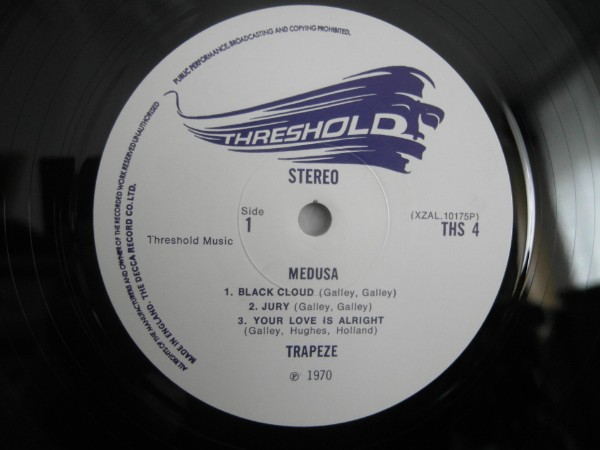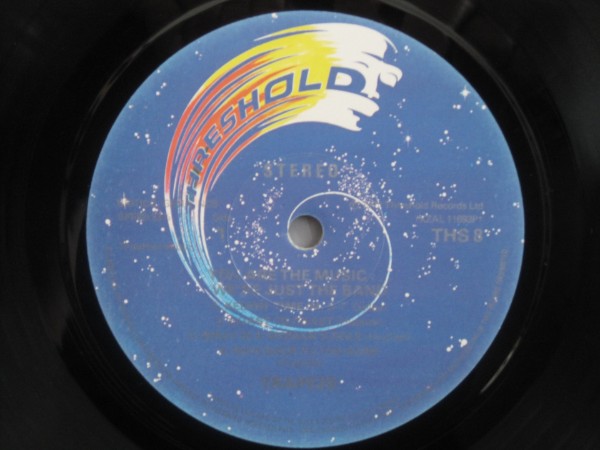 TRILOGY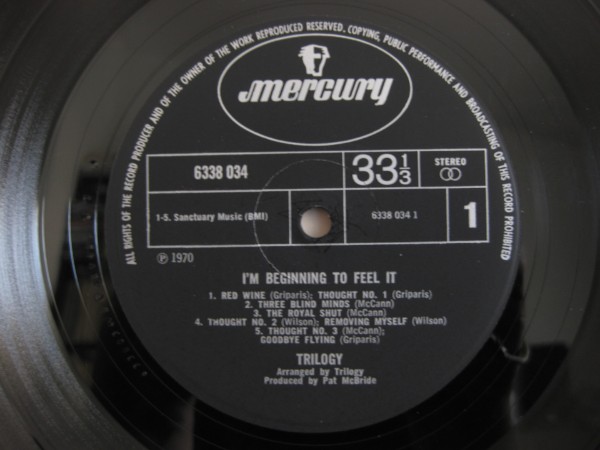 TROWER, ROBIN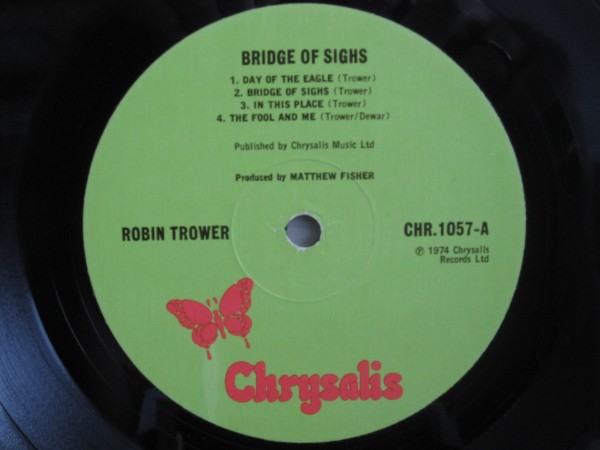 WARM DUST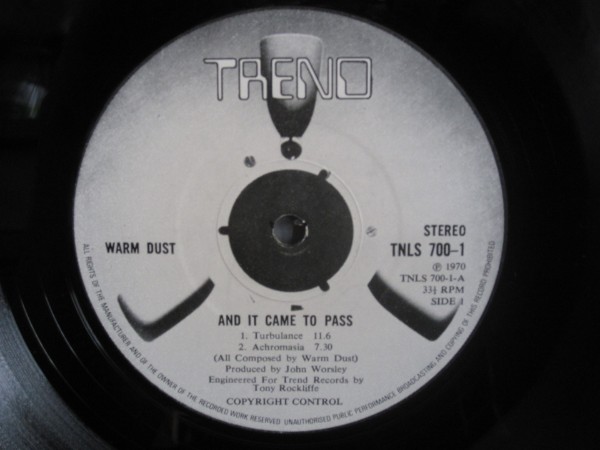 THE WAY WE LIVE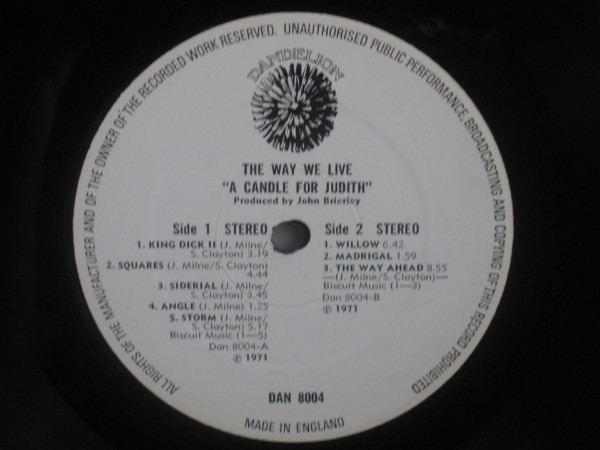 TAM WHITE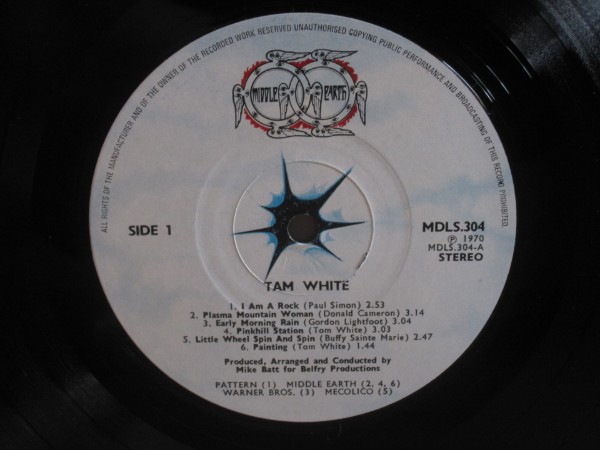 THE WHO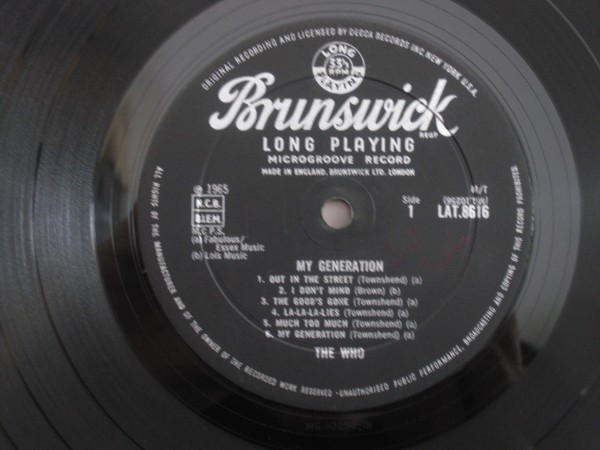 (...Sorry, but some other pressings must be mentioned here, too...)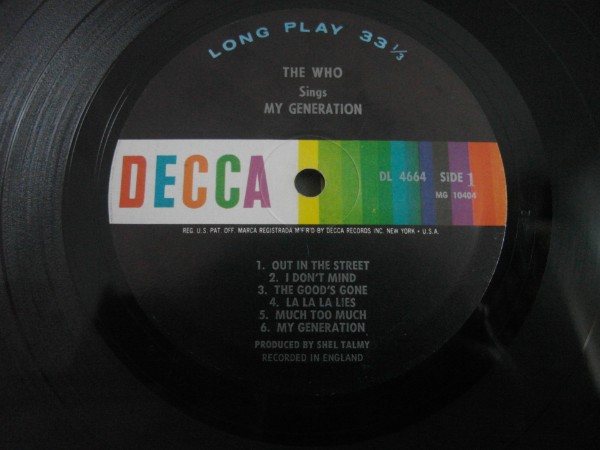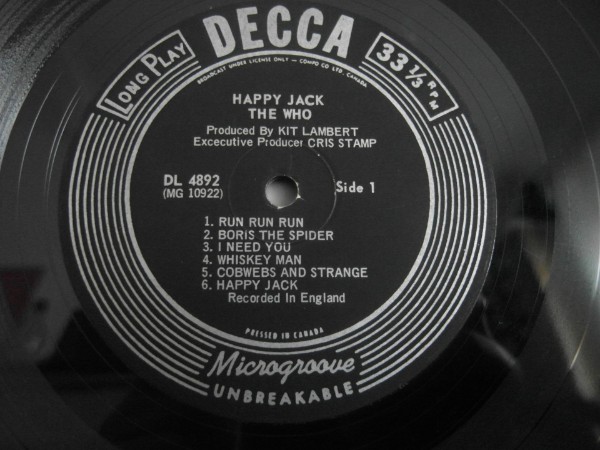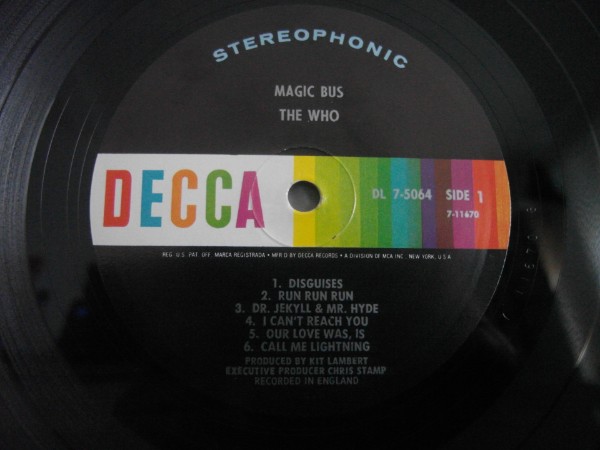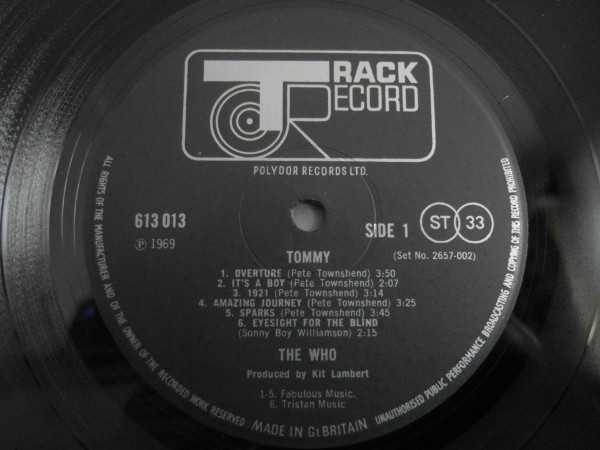 (famous "black" printed cover, so very first press)
WICKED LADY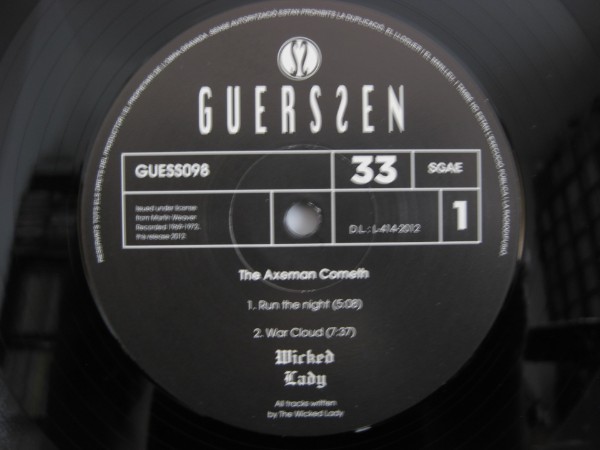 ...has connections to DARK, therefore in it (and musically great). From the 70ies, came out 2012...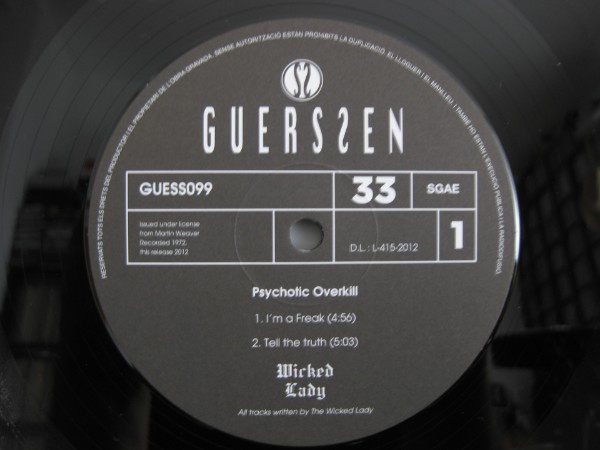 WOLF (DARRYL WAY'S)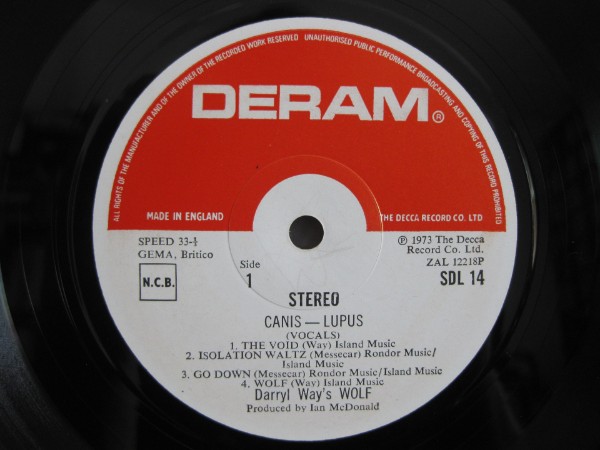 WOODY KERN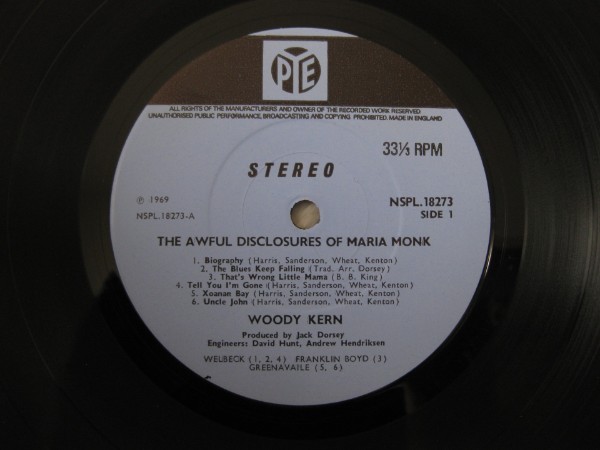 WYNDER K. FROG
YARDBIRDS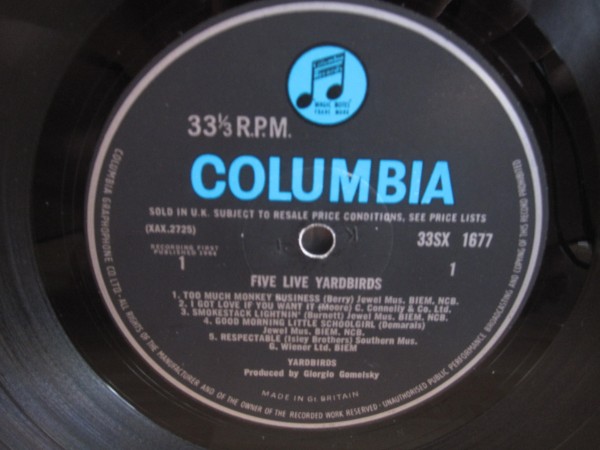 ZEPHYR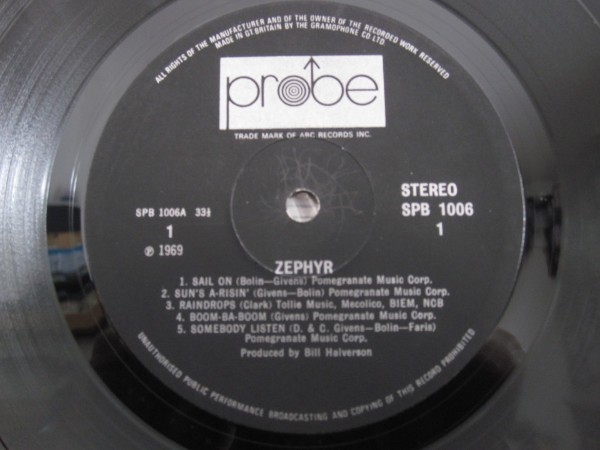 FRANCE
LES VARIATIONS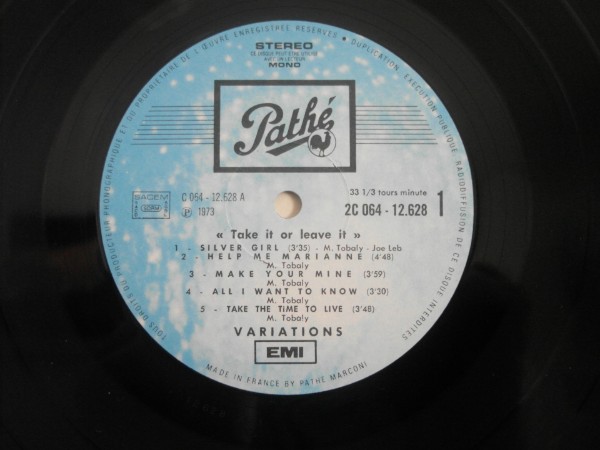 AUS/NZ
AC/DC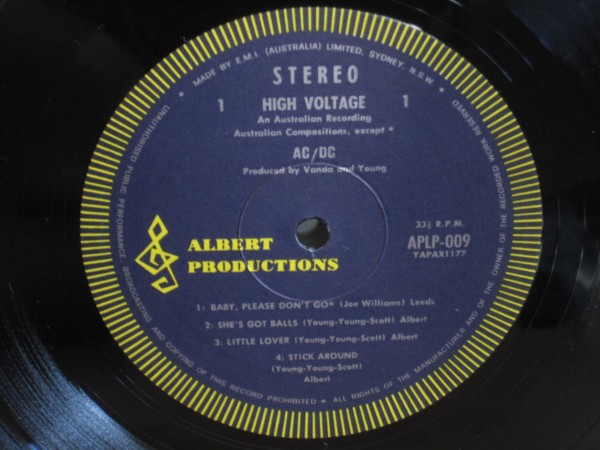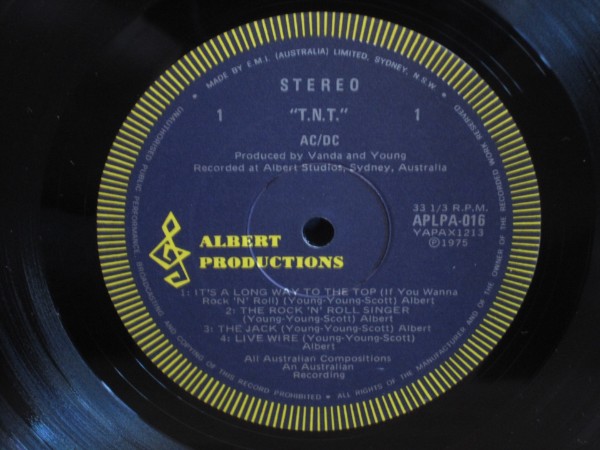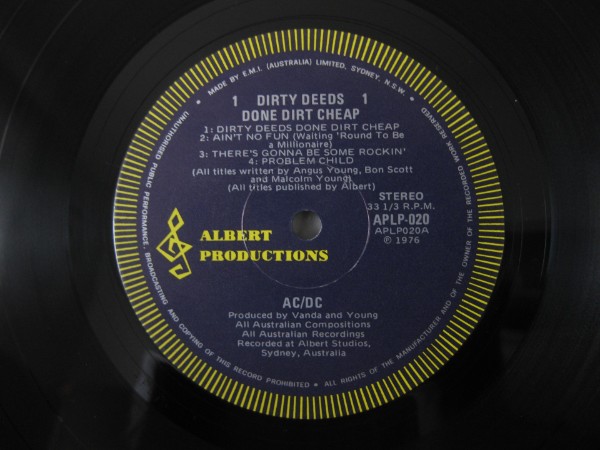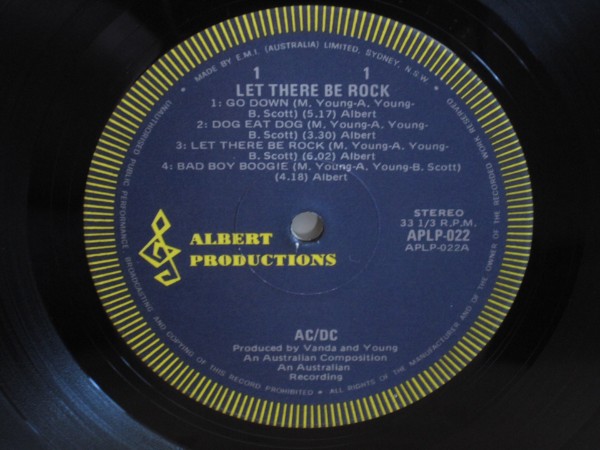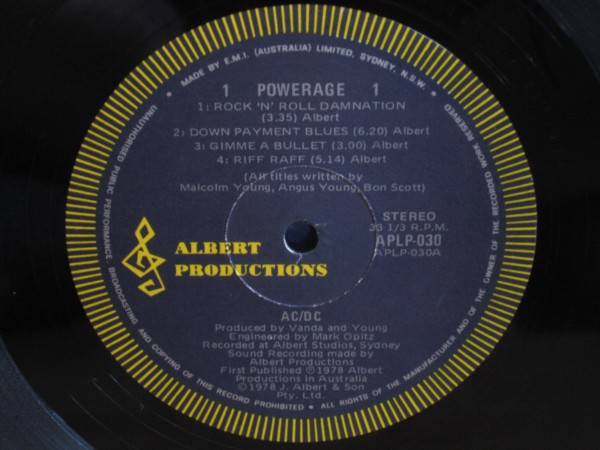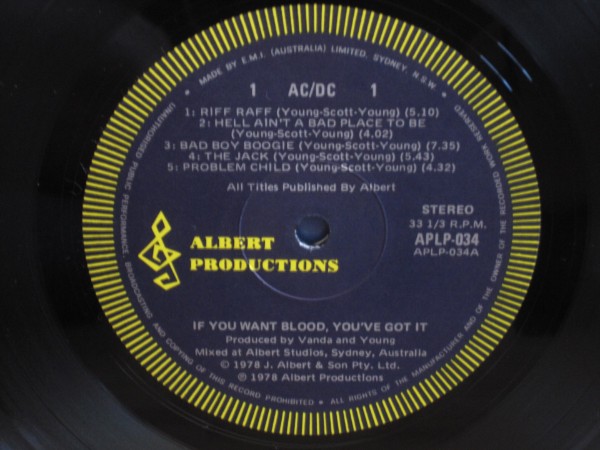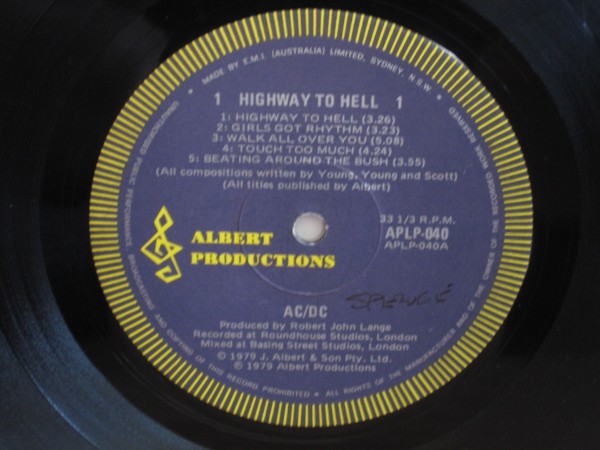 ..the next one is an US pressing, of course. But it was only released in the US as a limited promo. It fits best here.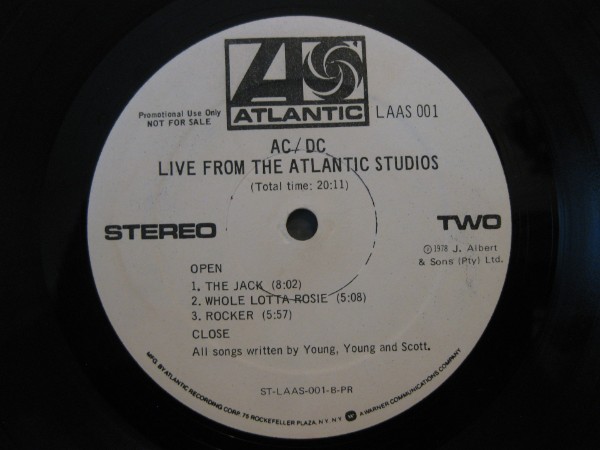 AZTECS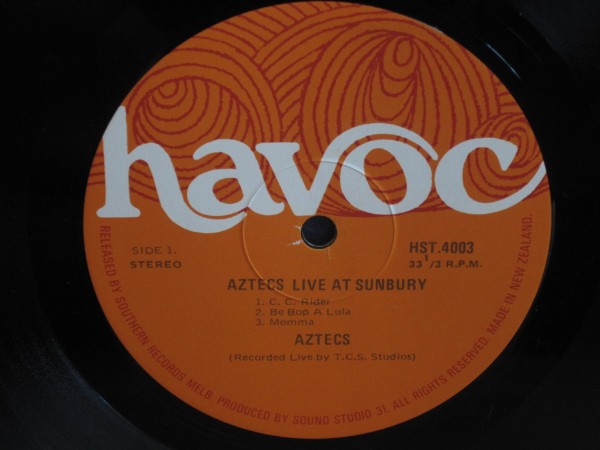 BAKERY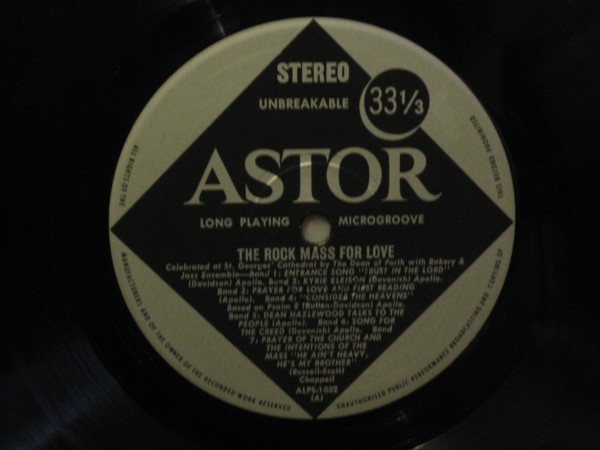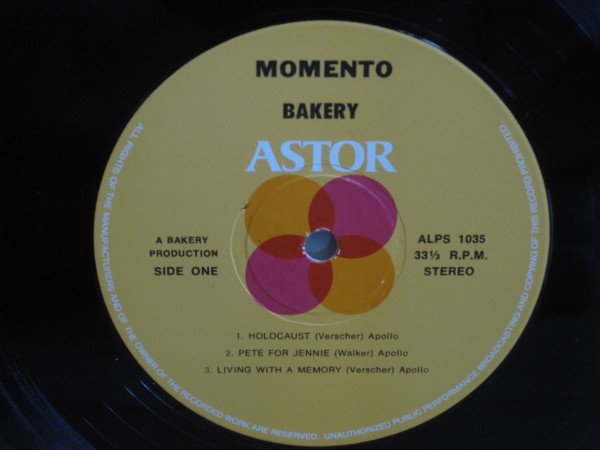 BLACKFEATHER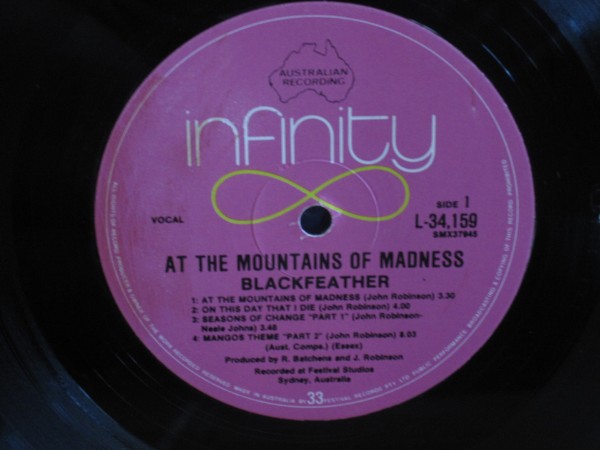 BUFFALO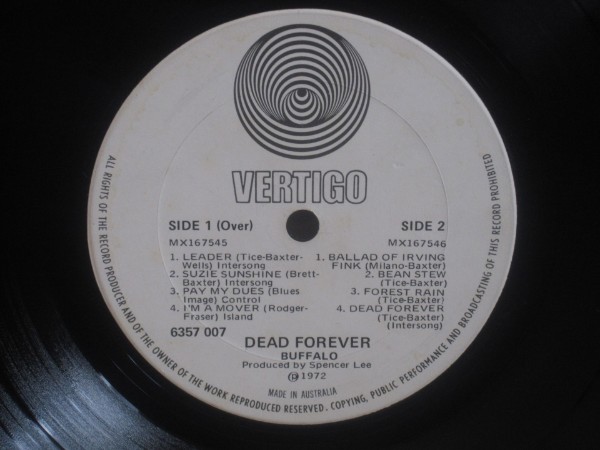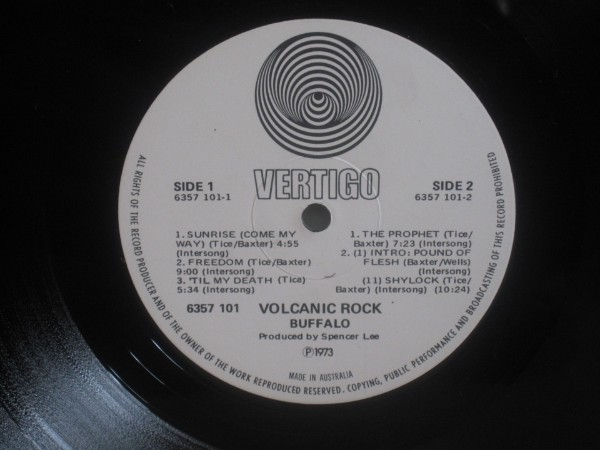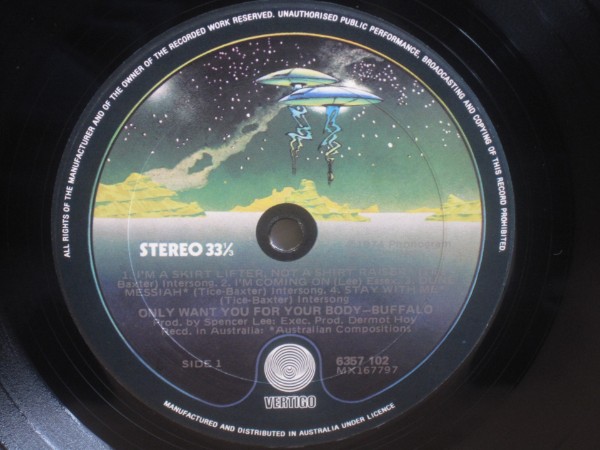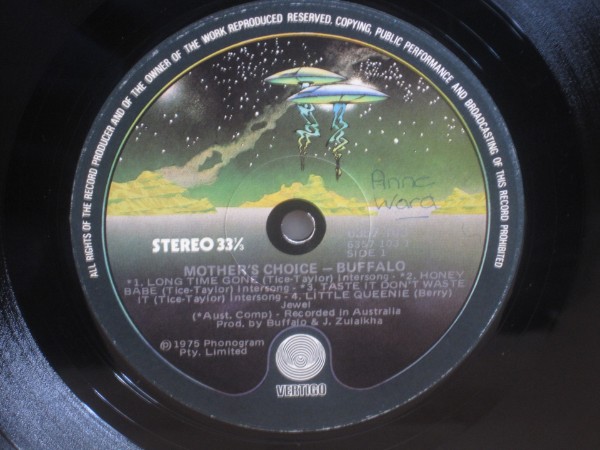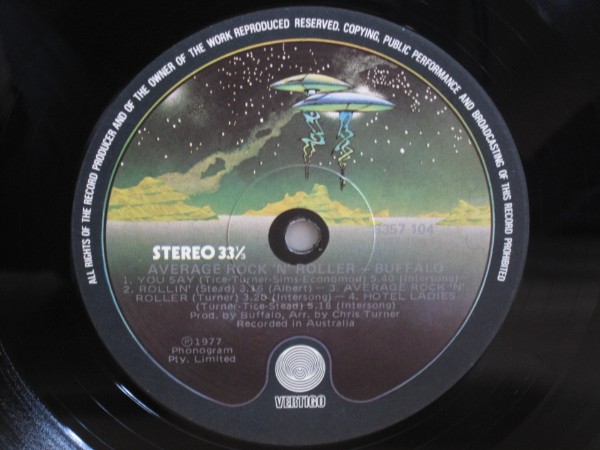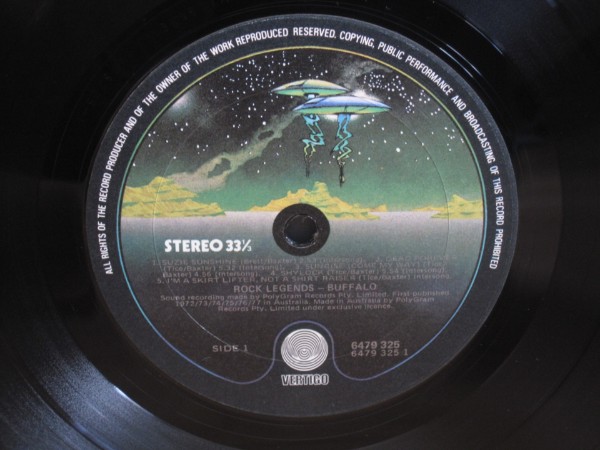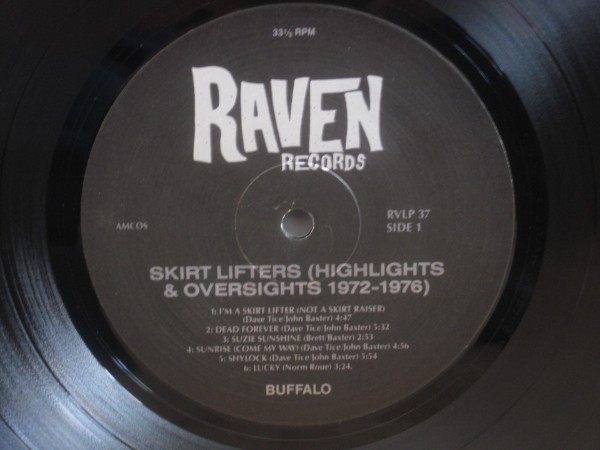 CHAIN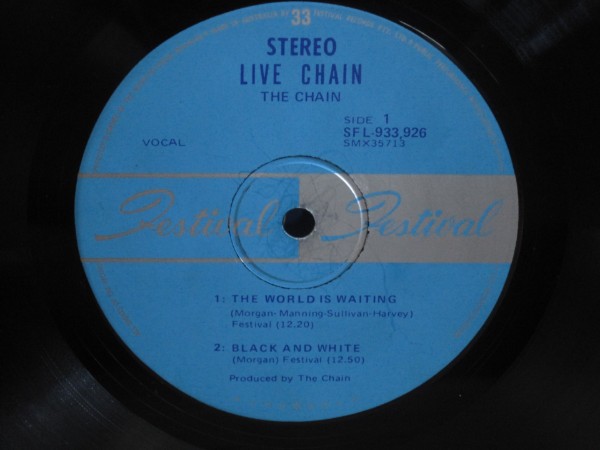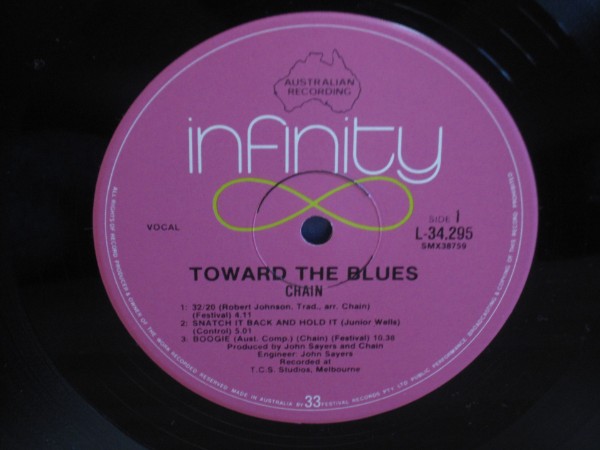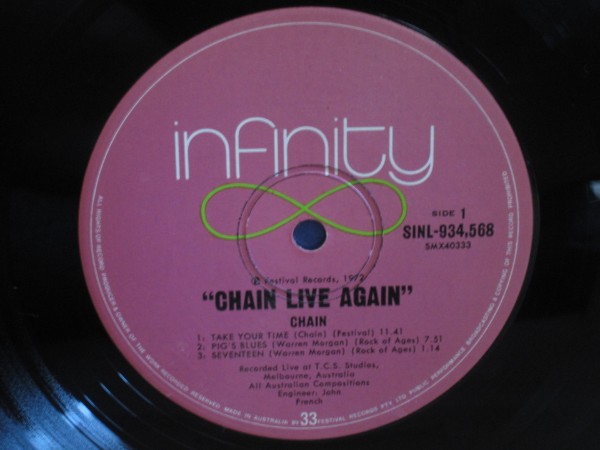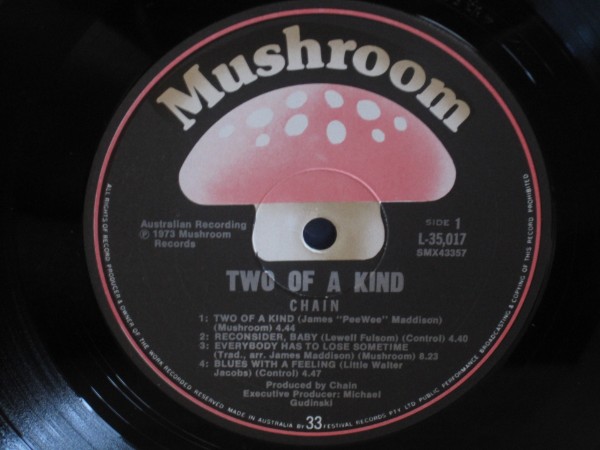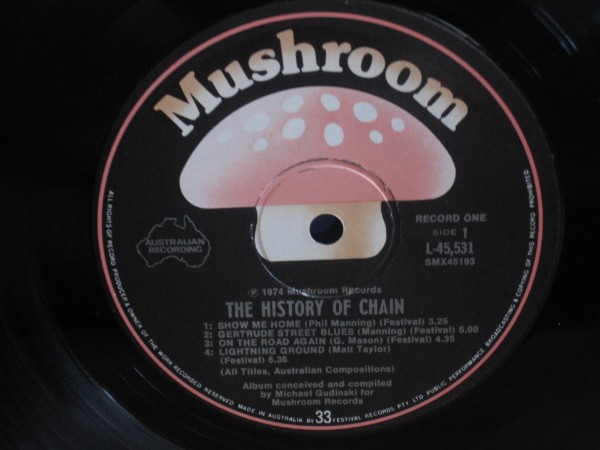 FRATERNITY (BON SCOTT)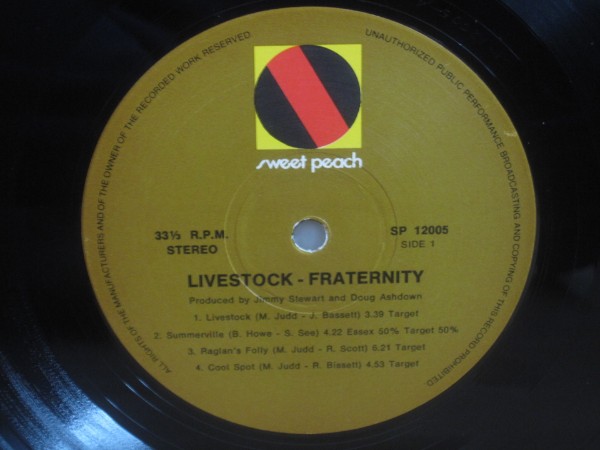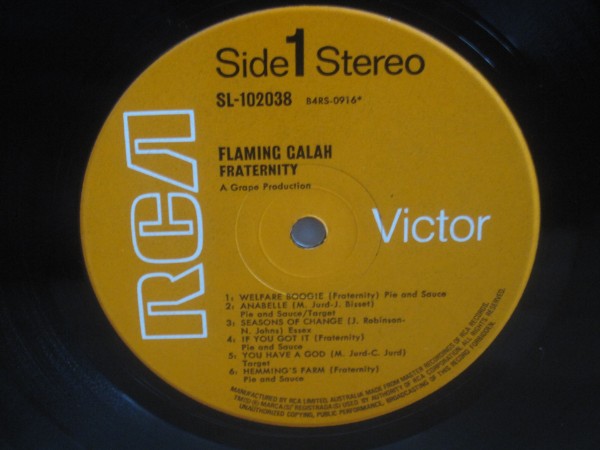 KHAVAS JUTE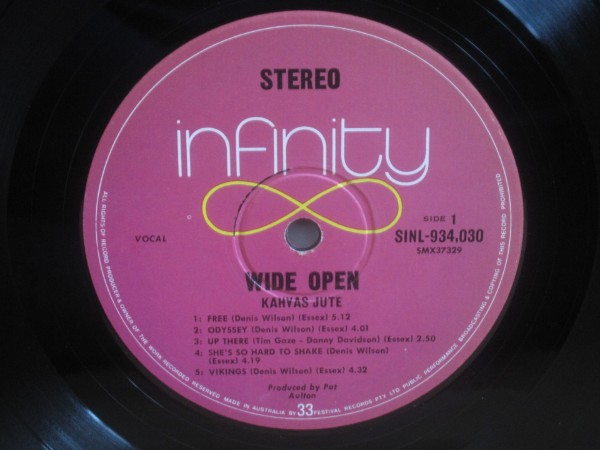 MASTER'S APPRENTICES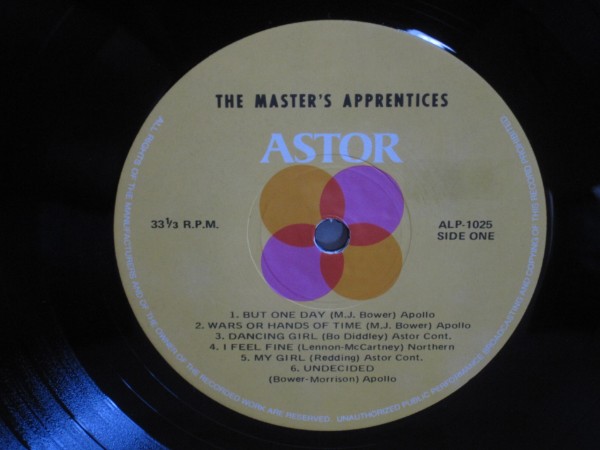 PATERSON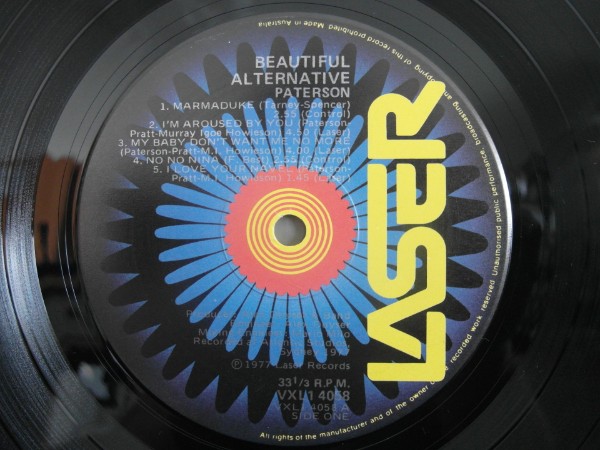 ROSE TATTOO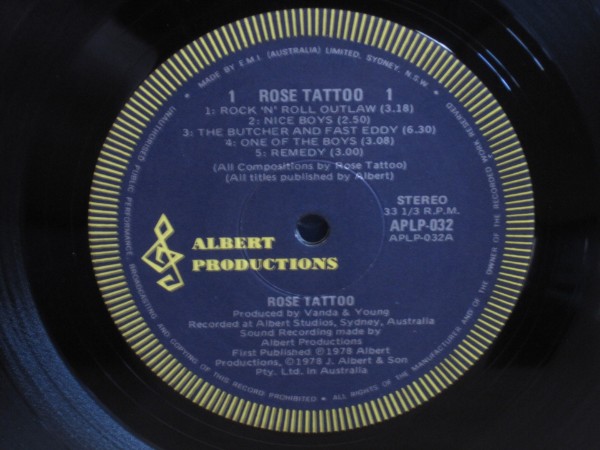 SOUTHERN CROSS (BUFFALO related)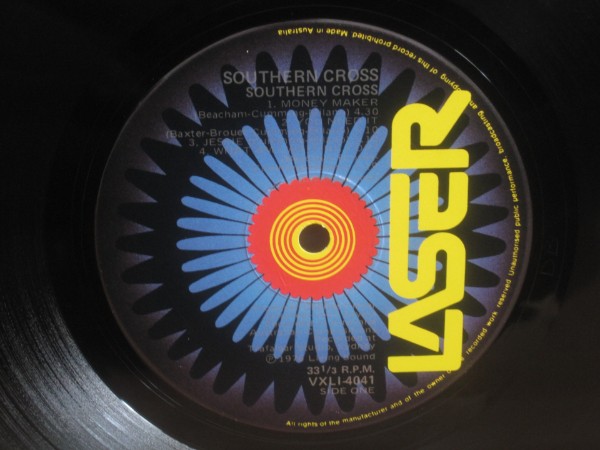 SPACE FARM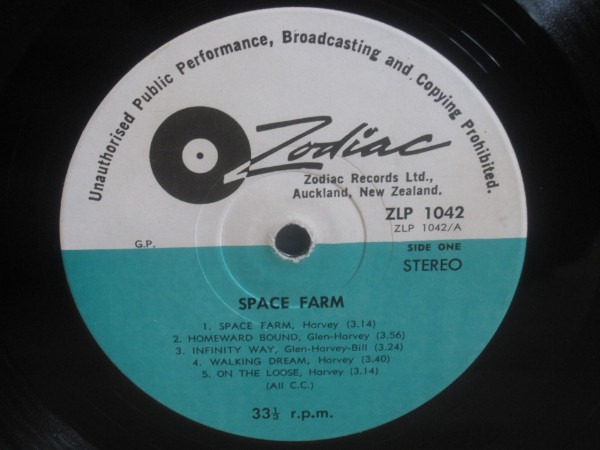 SPECTRUM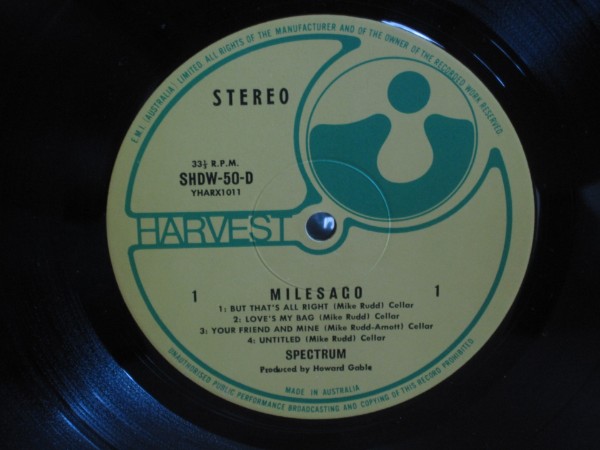 KARL TAYLOR (BUFFALO related)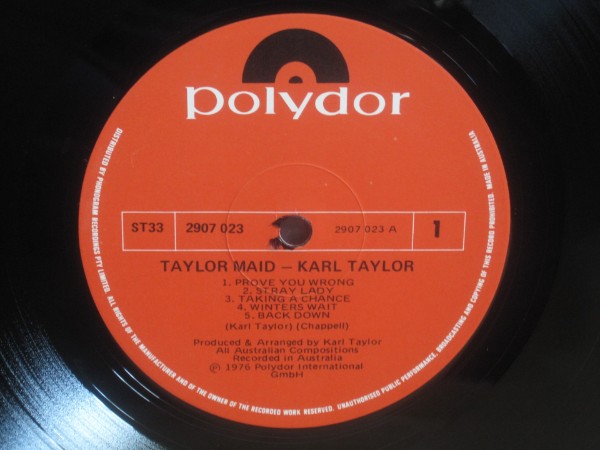 GER
AMON DÜÜL II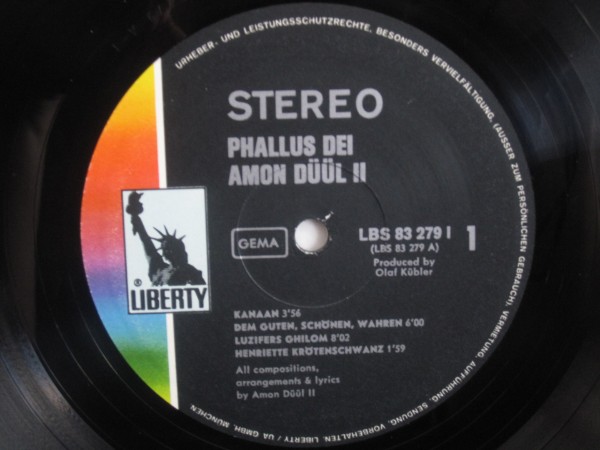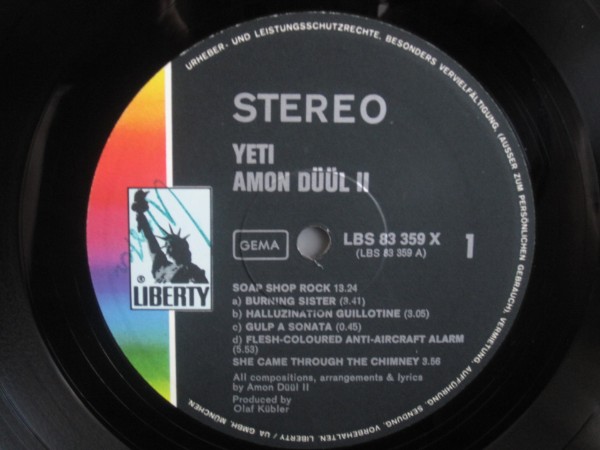 APOCALYPSE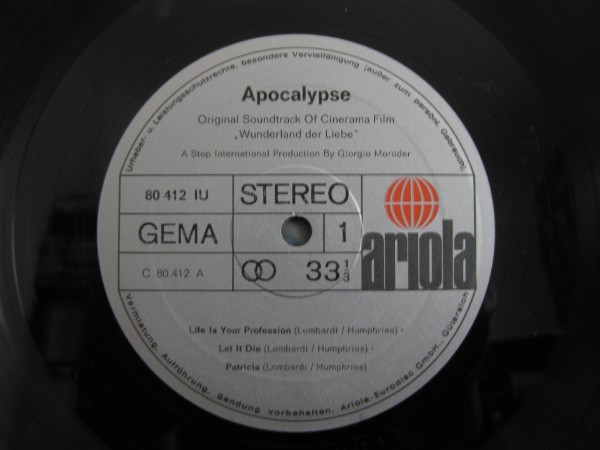 ...with a certain Jürgen Drews. He is also involved in the Kannibal Komix LP (shown in "Home" section)
ARMAGGEDON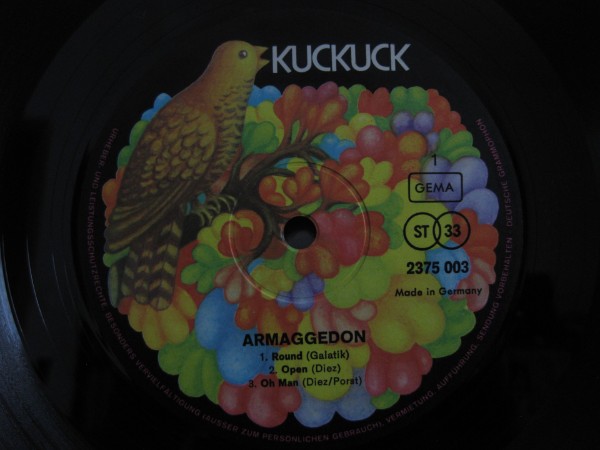 ASTERIX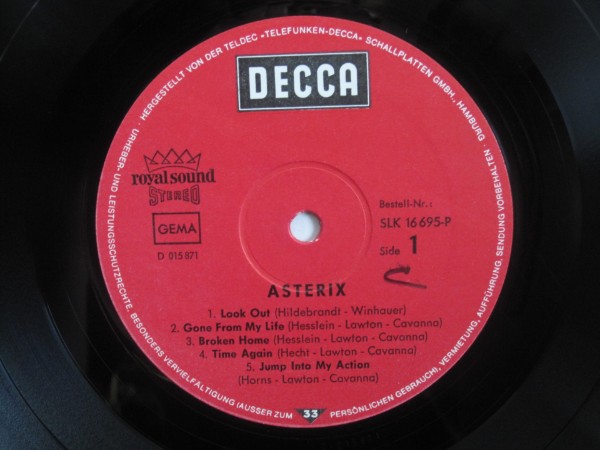 BIRTH CONTROL
BLACK SPIRIT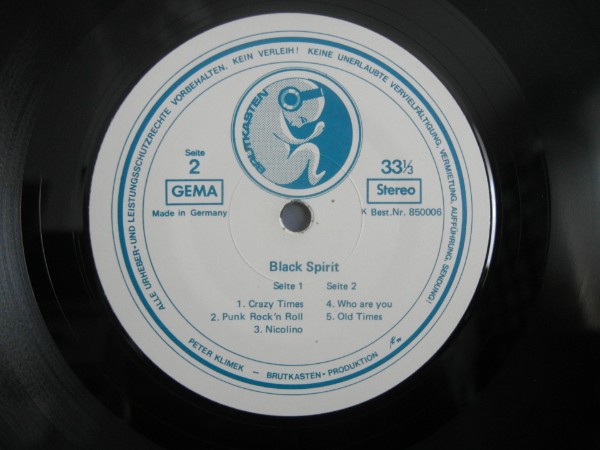 BLACKBIRDS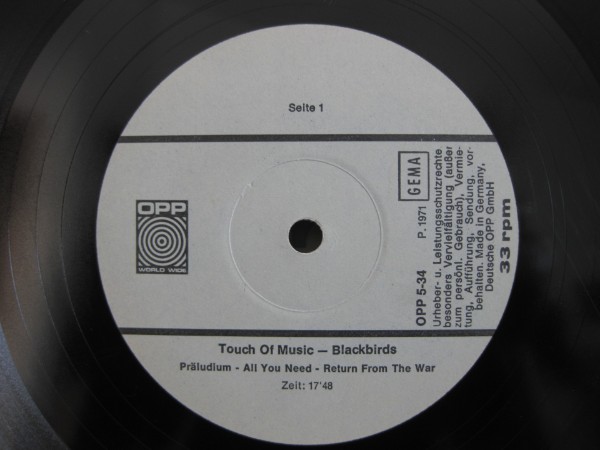 BLISTER CHAP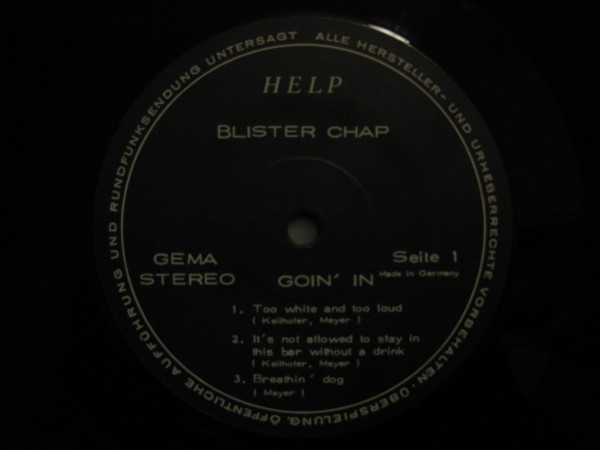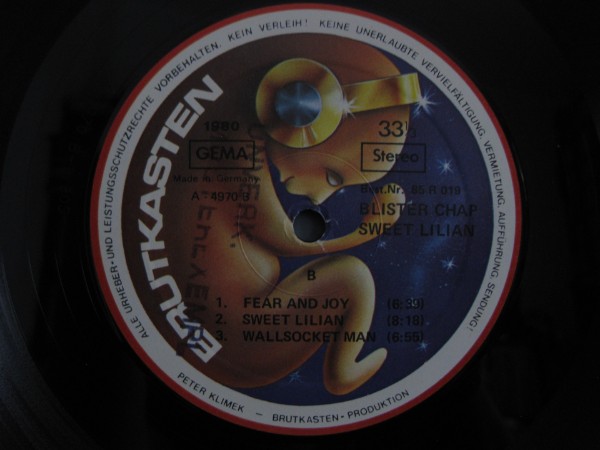 BLUESWURSCHT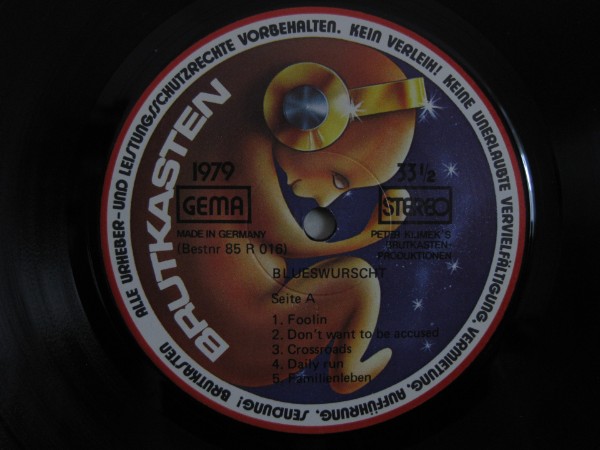 CAN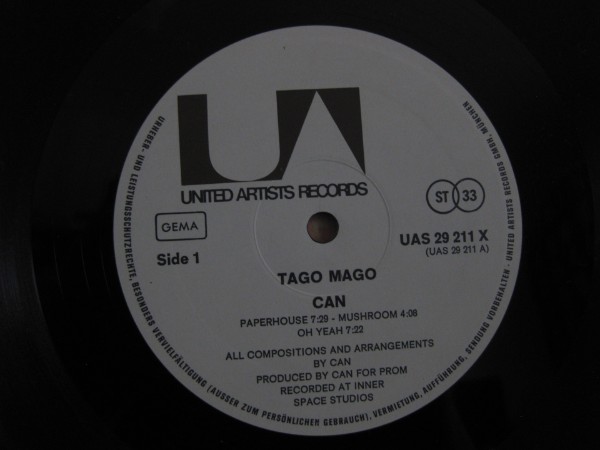 CAROL OF HARVEST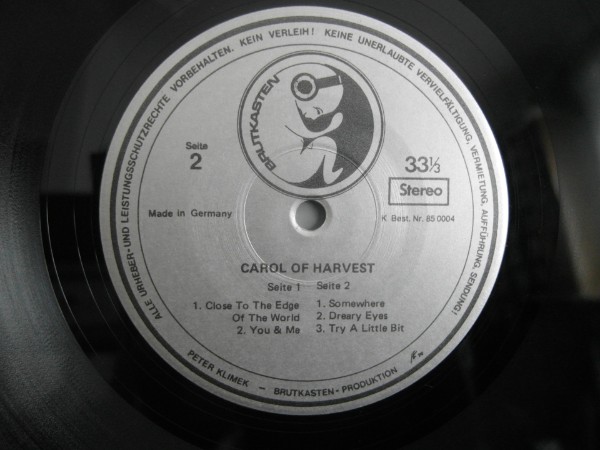 (sec press - different in matrix stamps, added A2 and B2. There were also sec. press LPs with laminated cover, so be careful spending a fortune!):
...you may recognize the difference. The original cover is on the left...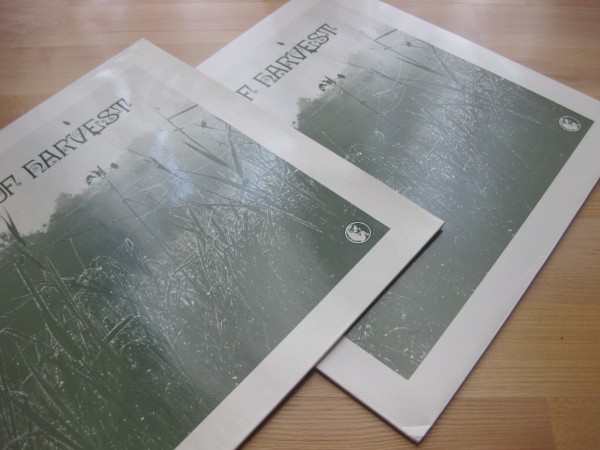 THE CHAPARALL ELECTRIC SOUND INC.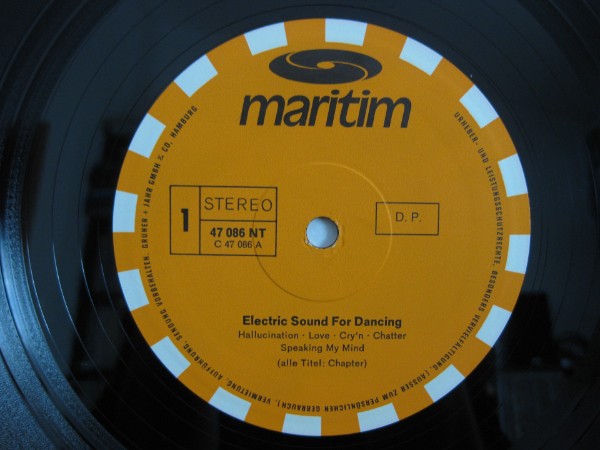 CLUSTER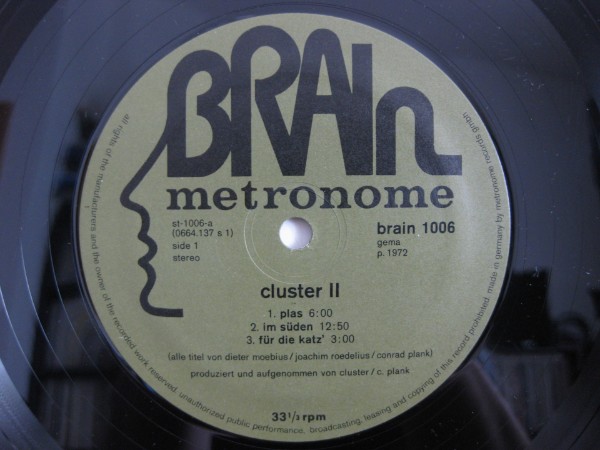 CORPORAL GANDER'S FIRE DOG BRIGADE, pre. Wind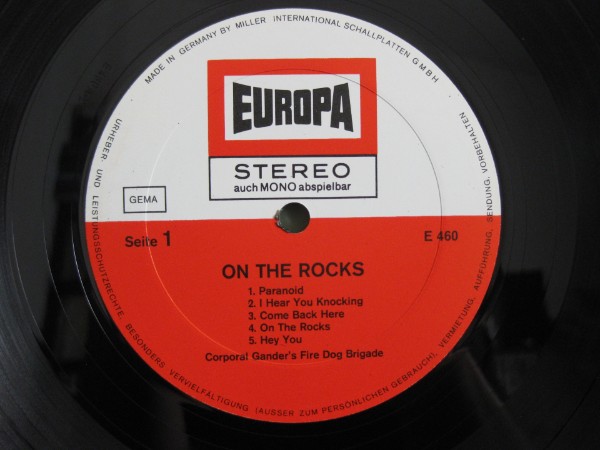 CURLY CURVE
DA CAPO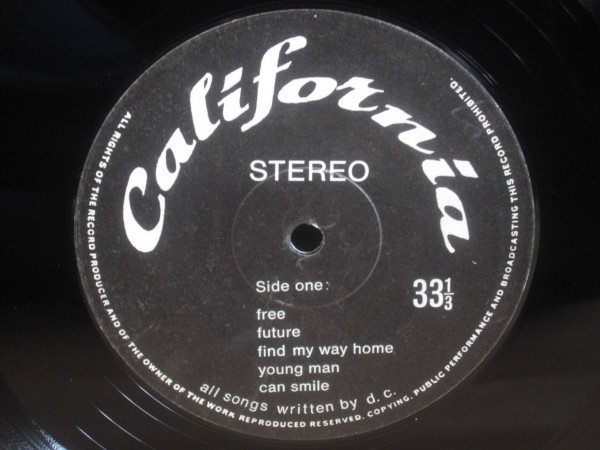 ELECTRIC FOOD, pre. Lucifer's Friend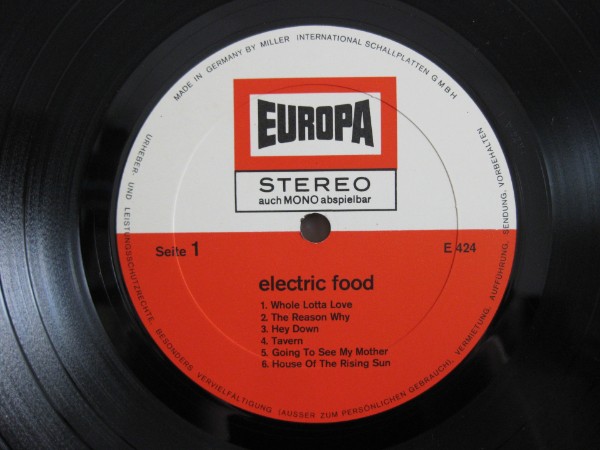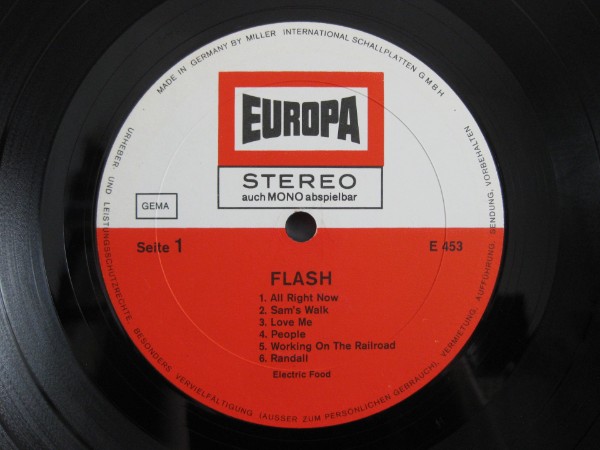 ELECTRIC SANDWICH
FRUMPY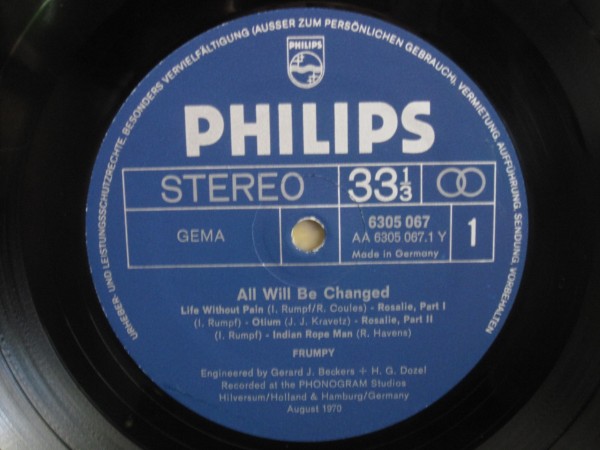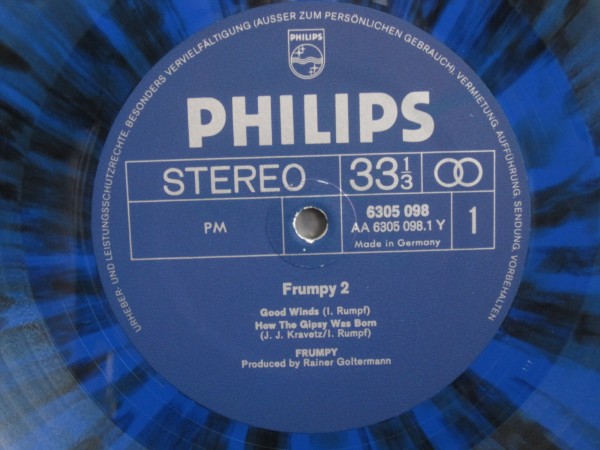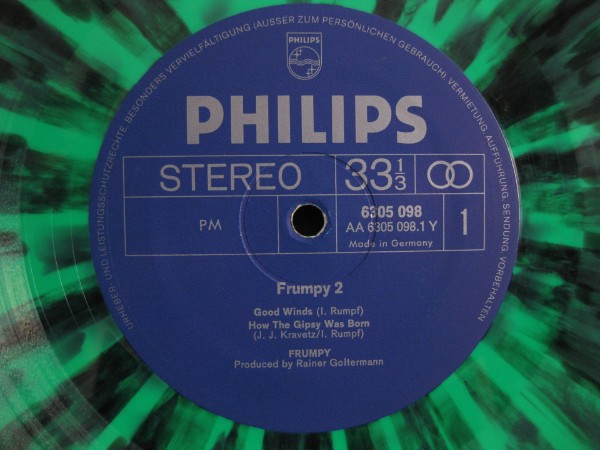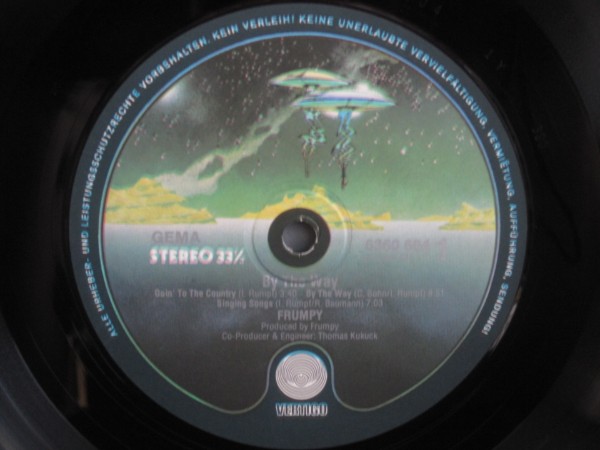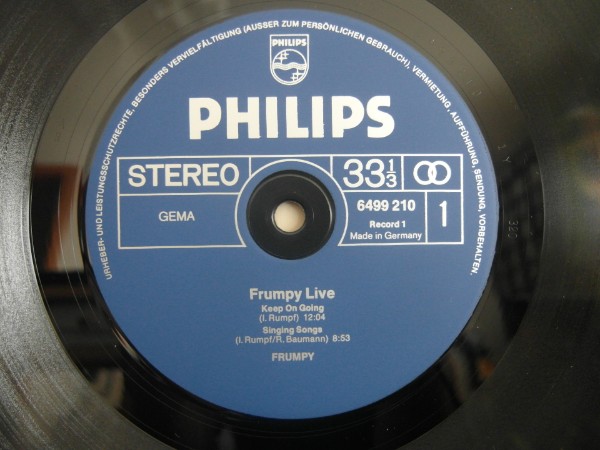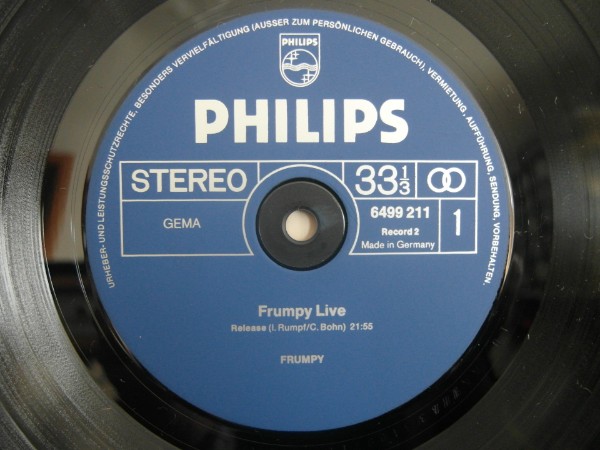 GILA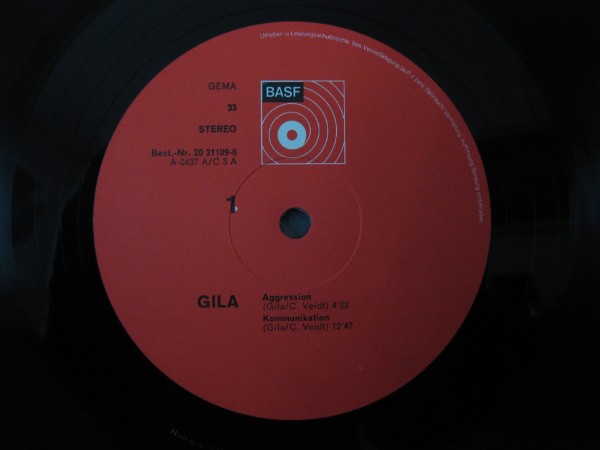 GOMORRHA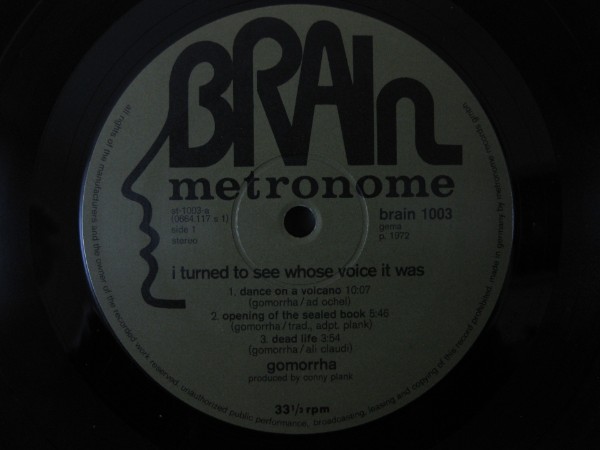 GURU GURU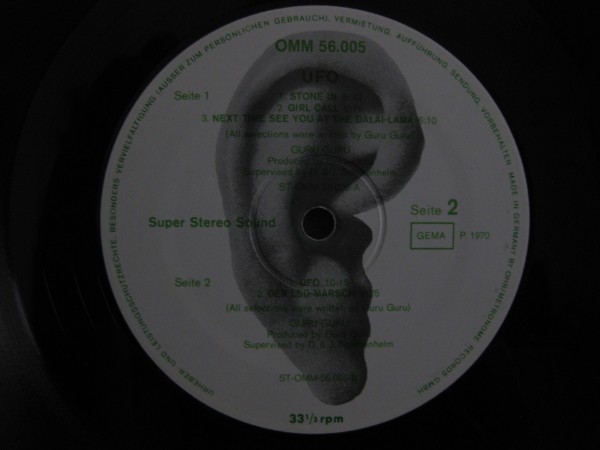 HAIRY CHAPTER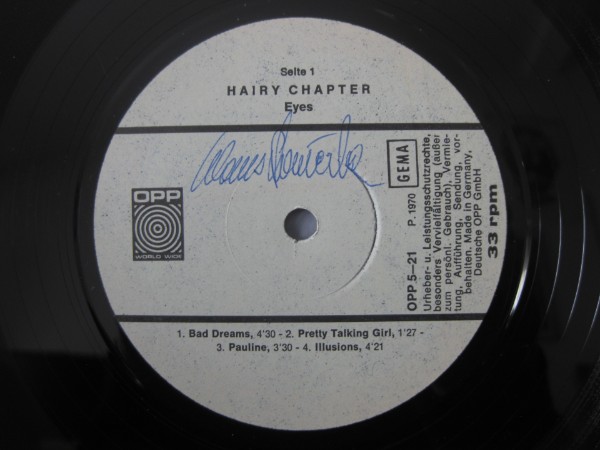 JACKBOOT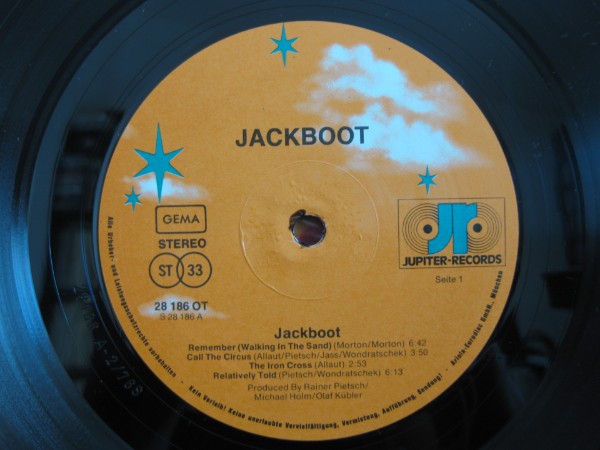 JANE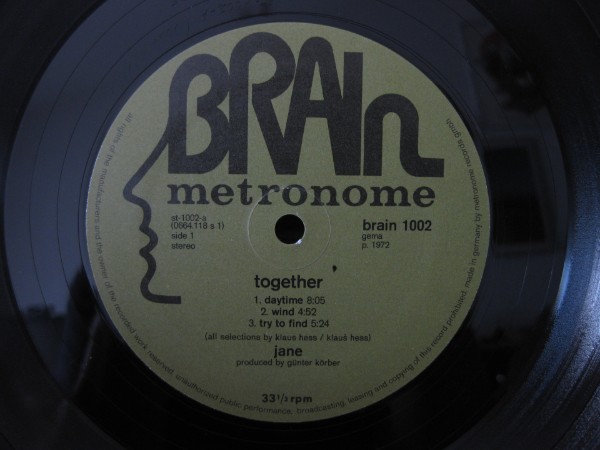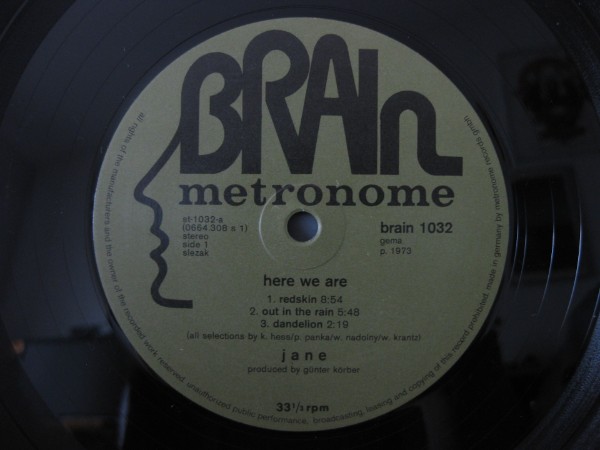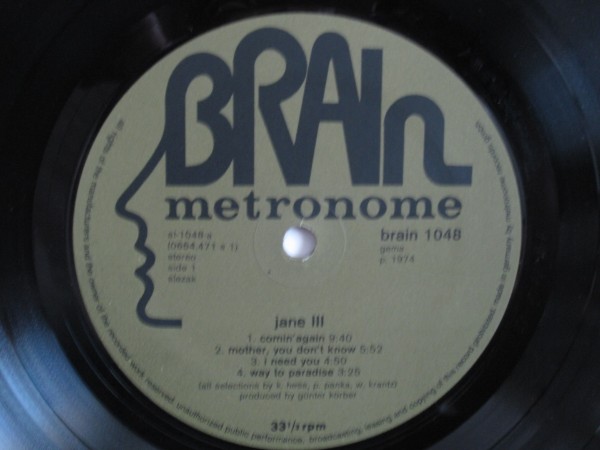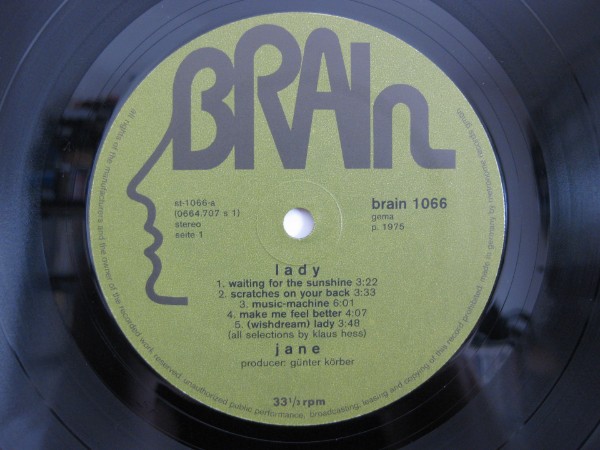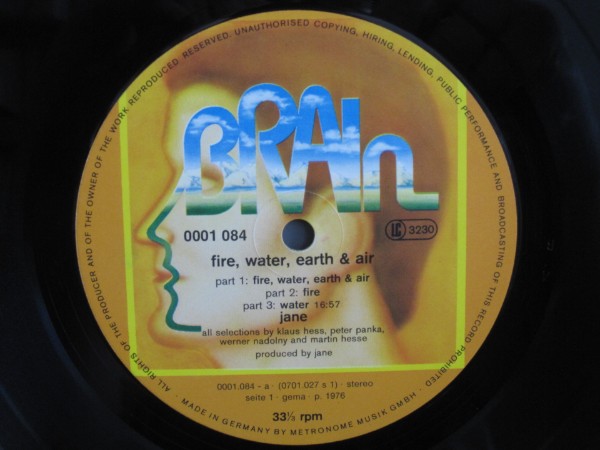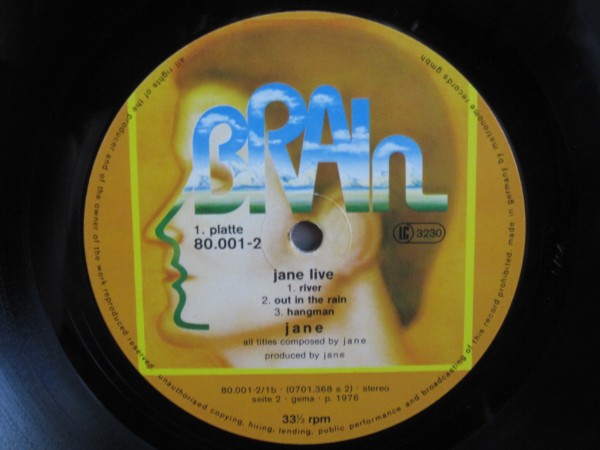 JERKWATER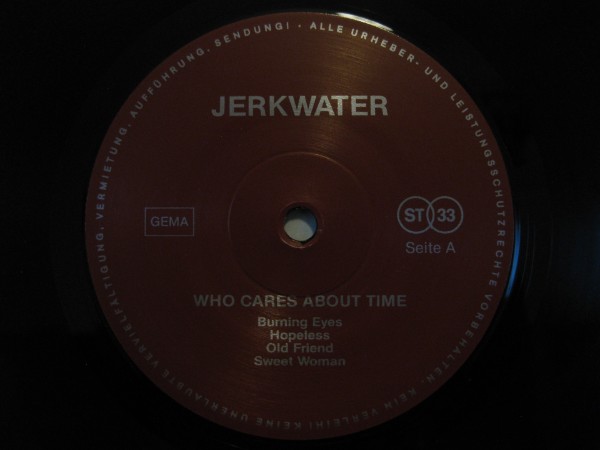 JERONIMO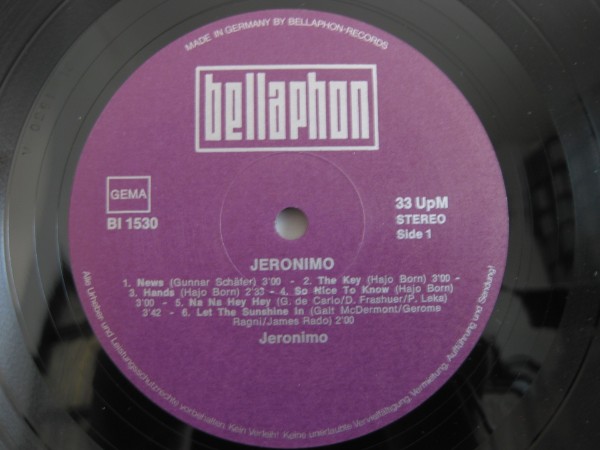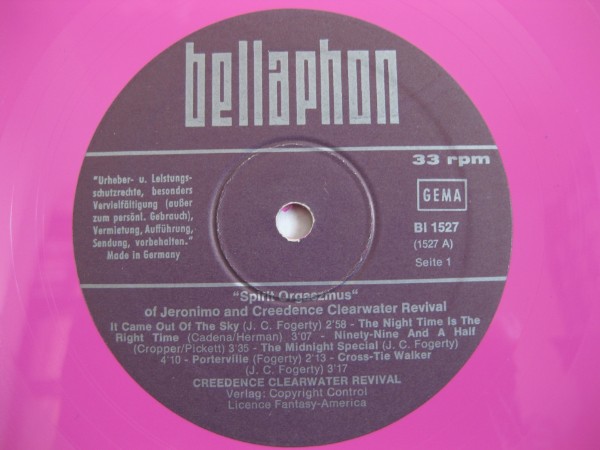 JOY UNLIMITED (Joy Fleming)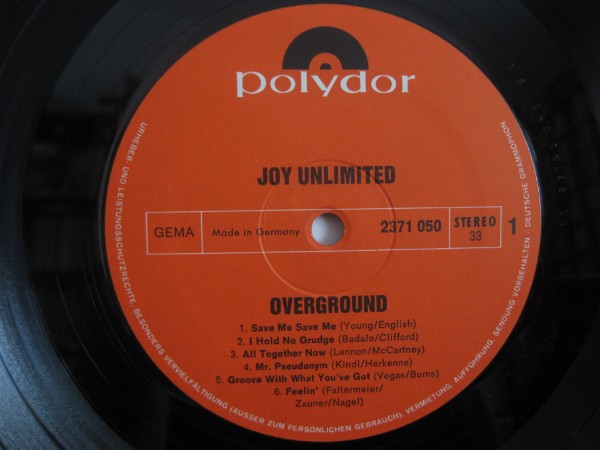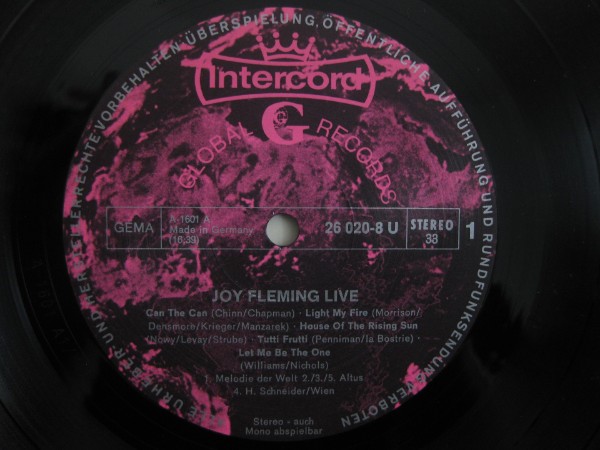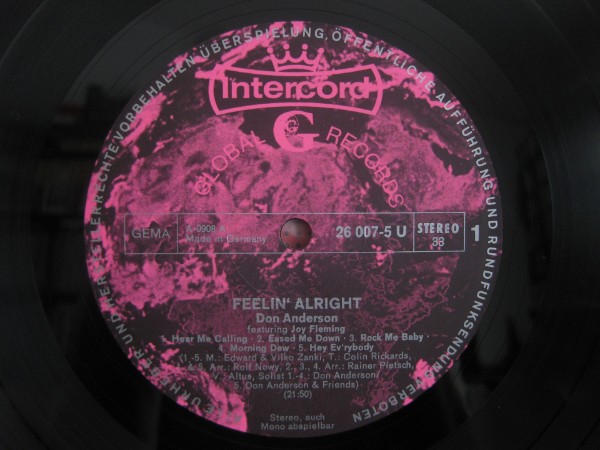 with Don Anderson (alias Edo Zanki)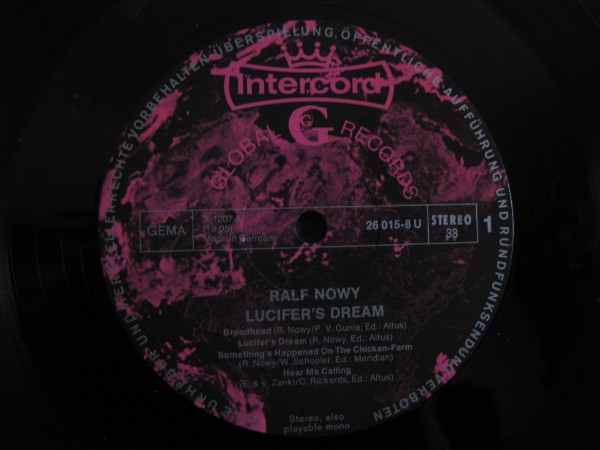 Ralf Nowy with the help of Joy and Don
KARTHAGO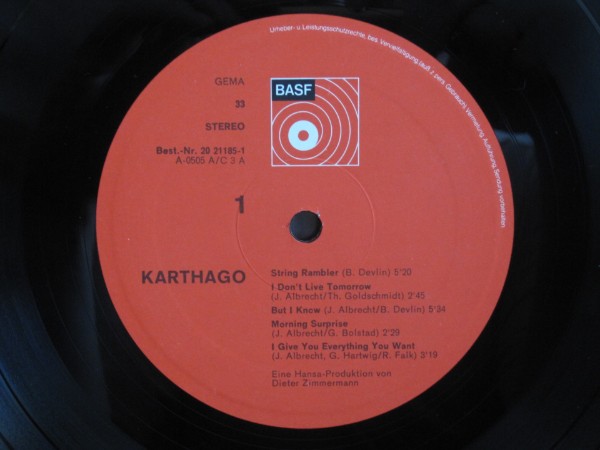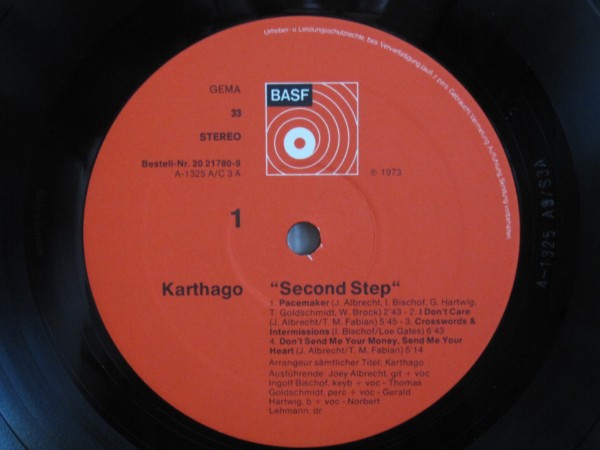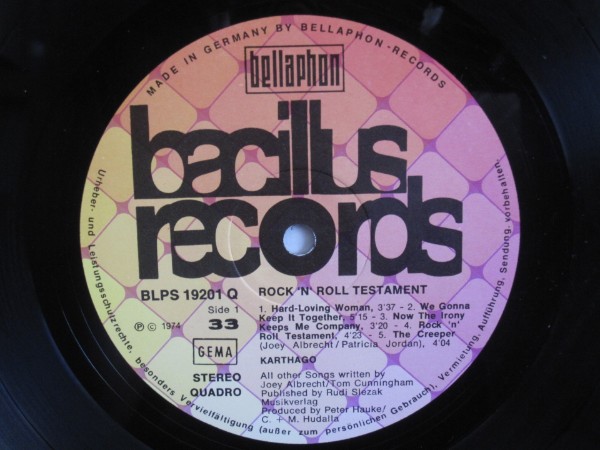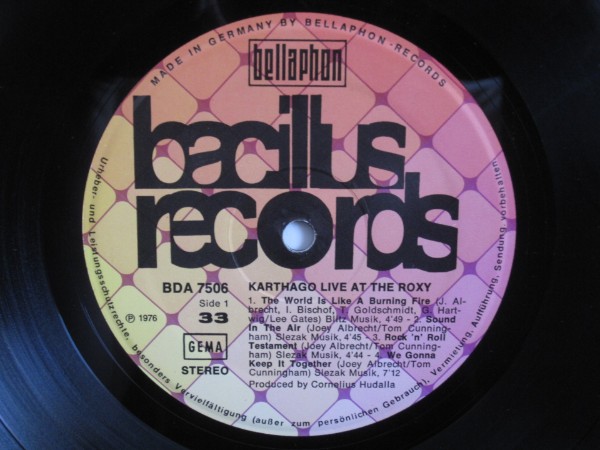 KRAFTWERK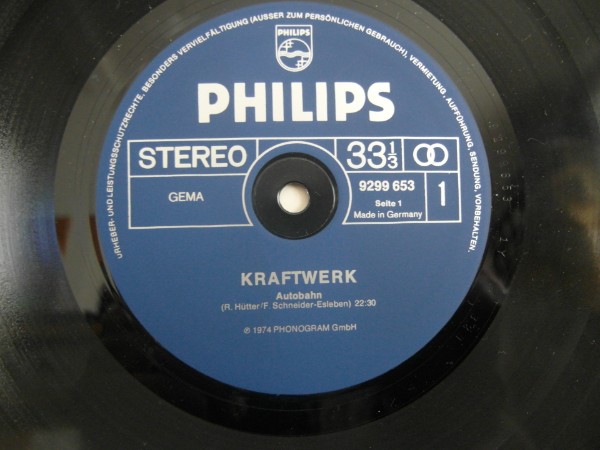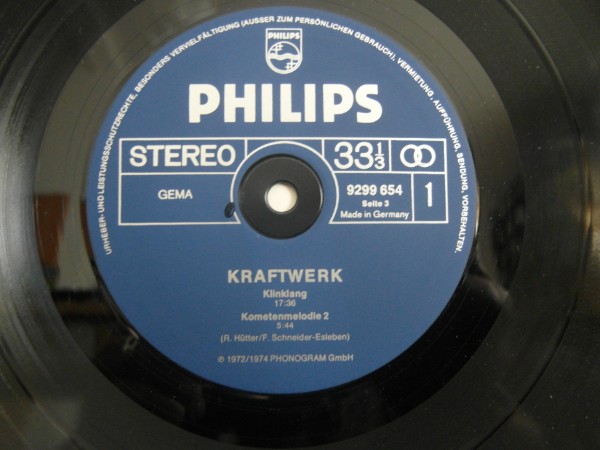 KROKODIL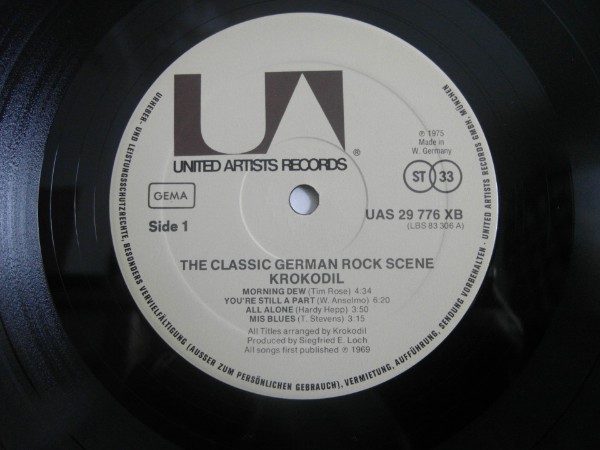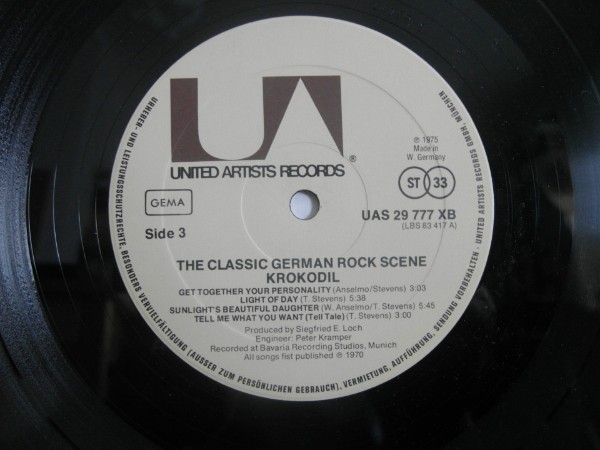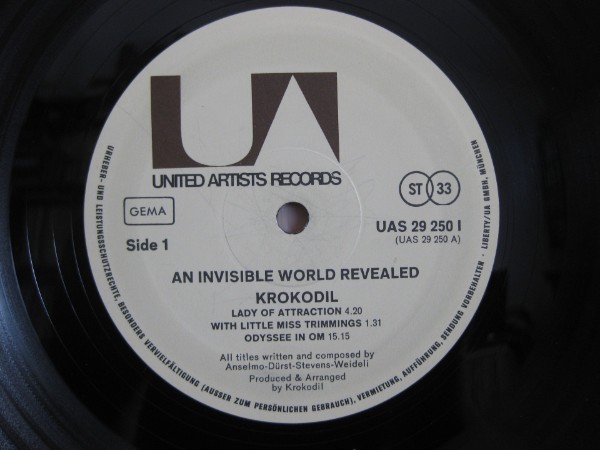 LUCIFER'S FRIEND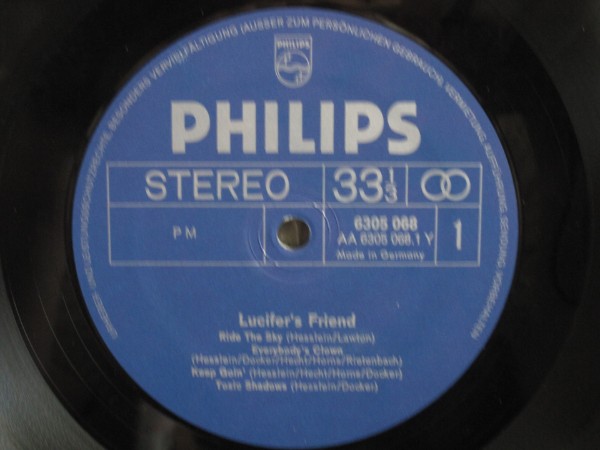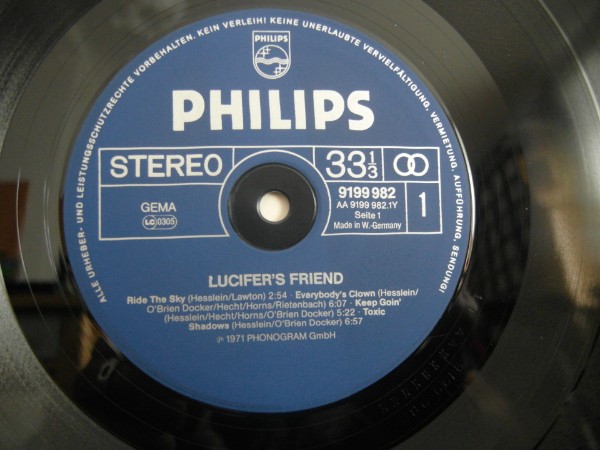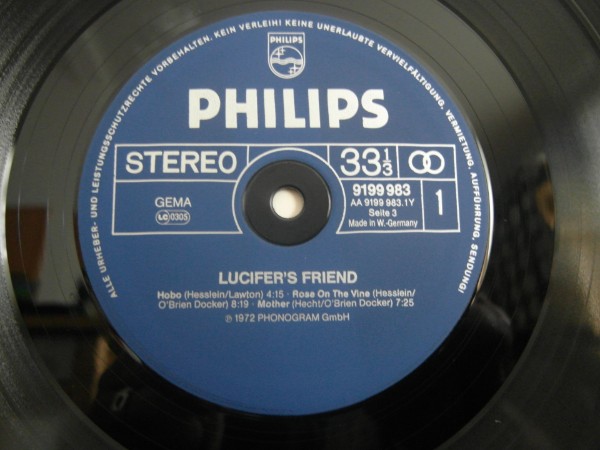 MON DYH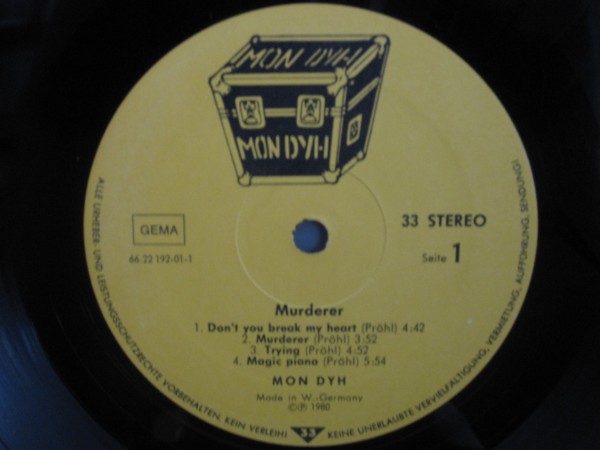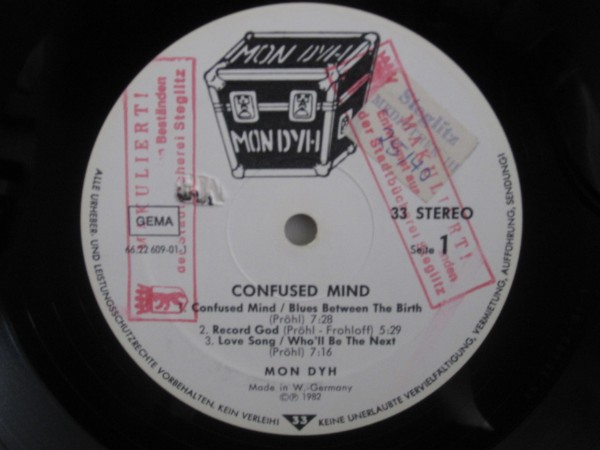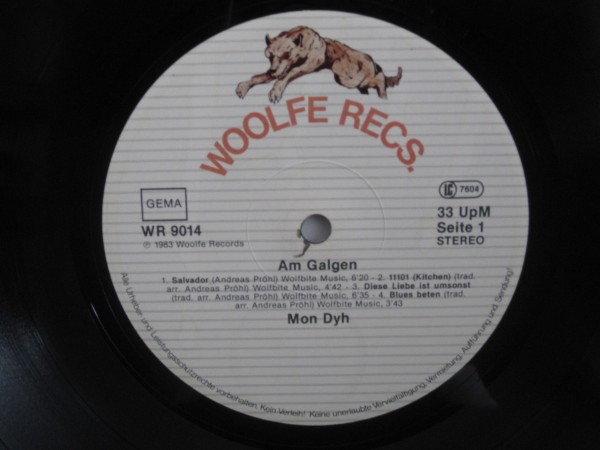 NEKTAR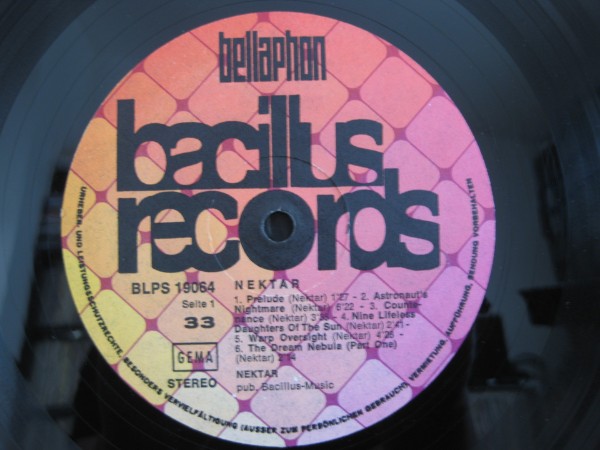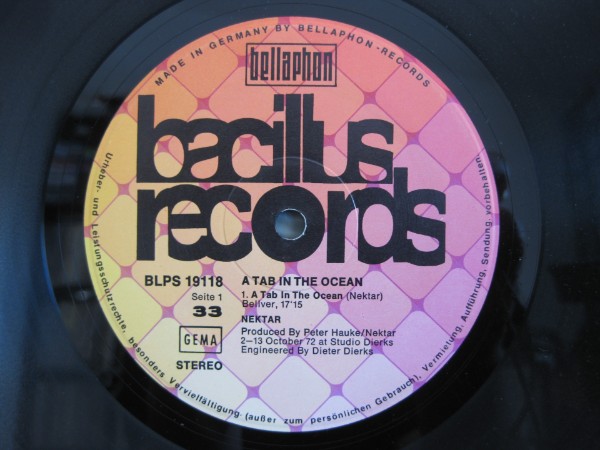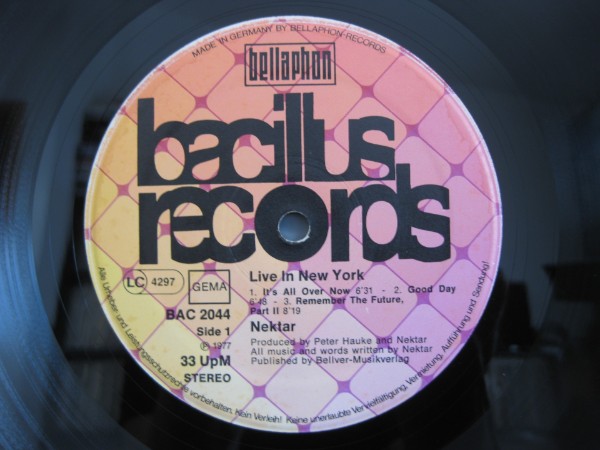 OUT OF FOCUS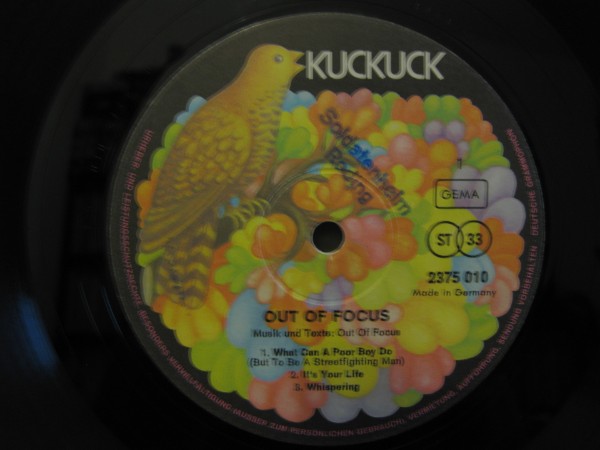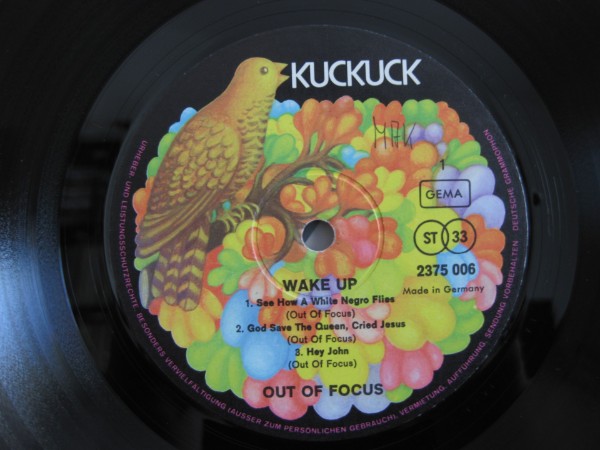 P2 O5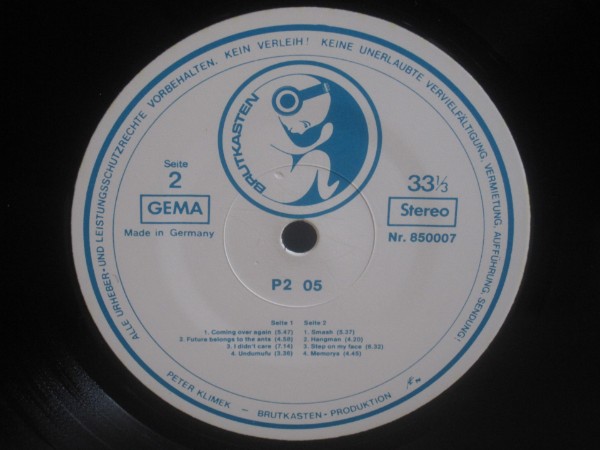 PETARDS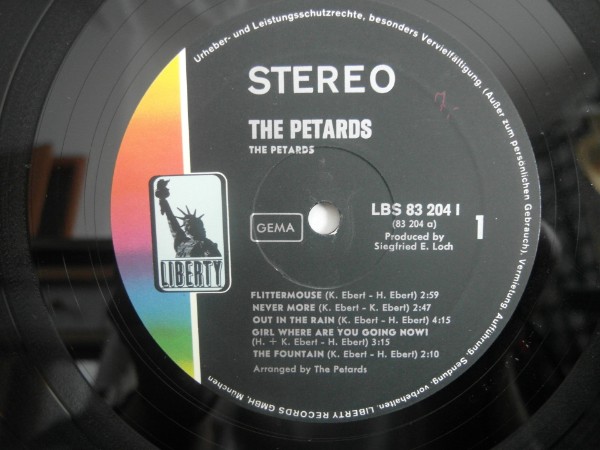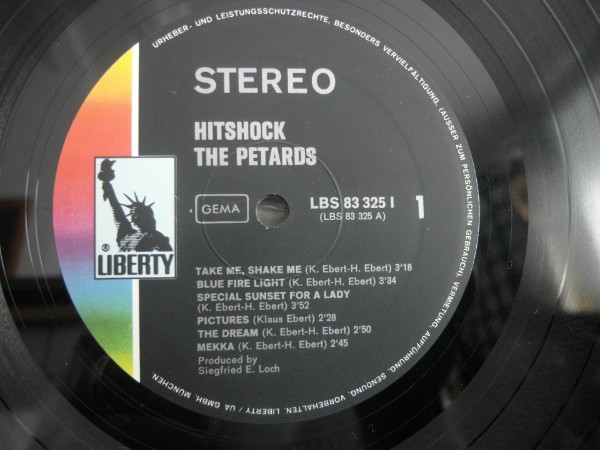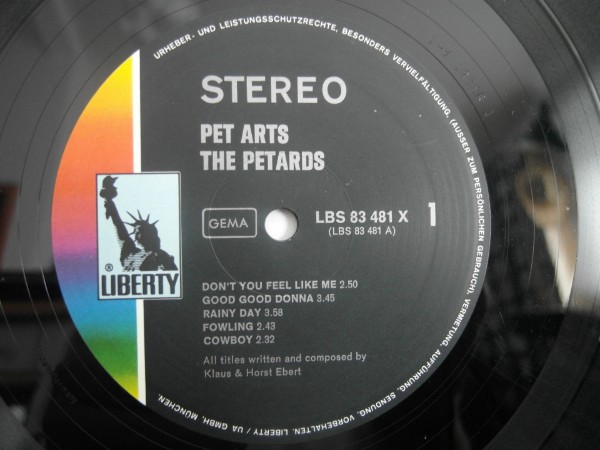 RAVERS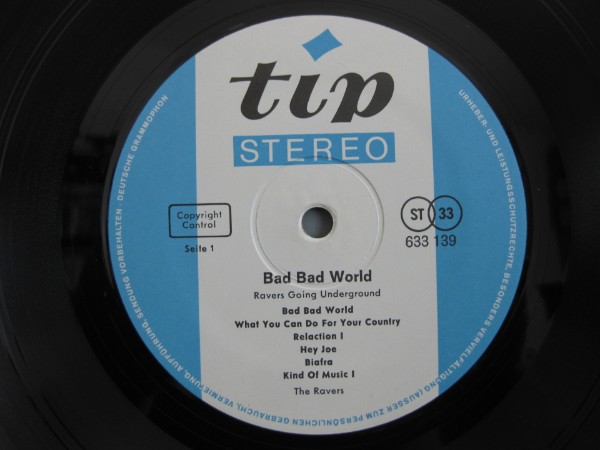 SAMETI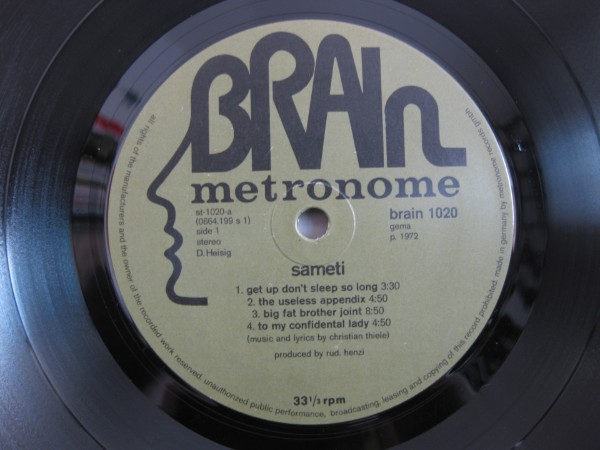 SCHLAPPMAUL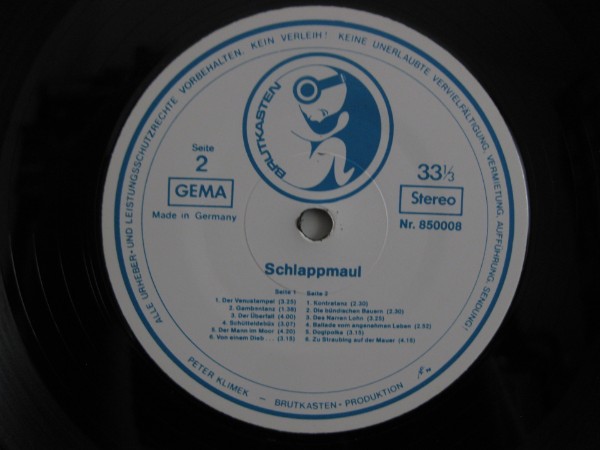 ...sought after German Folk Group on famous and highly acclaimed label...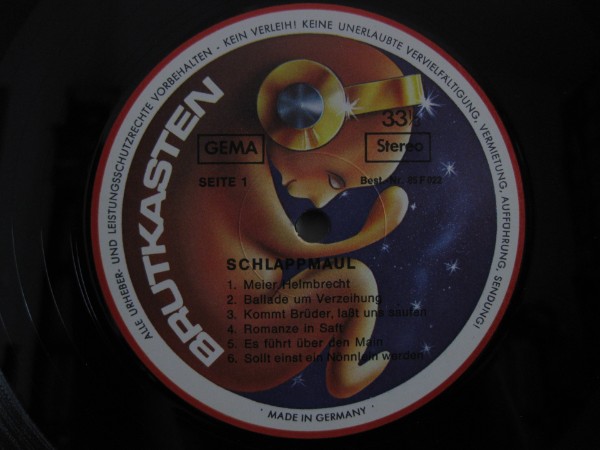 SCIENCE FICTION DANCE PARTY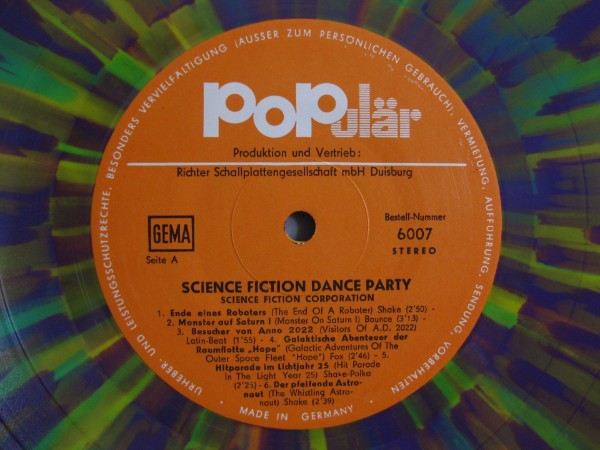 more interesting for its beautiful coloring
SCORPIONS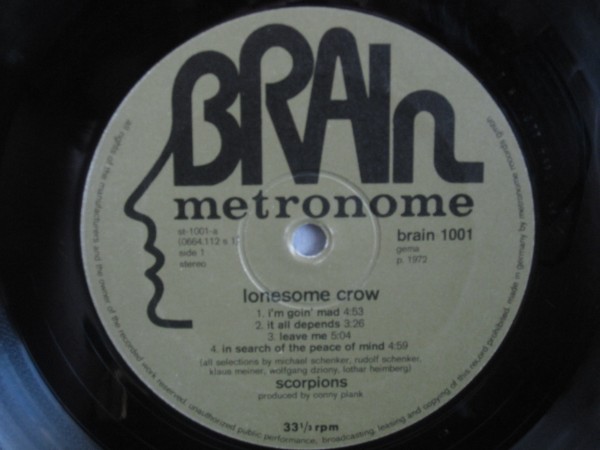 TIGER B. SMITH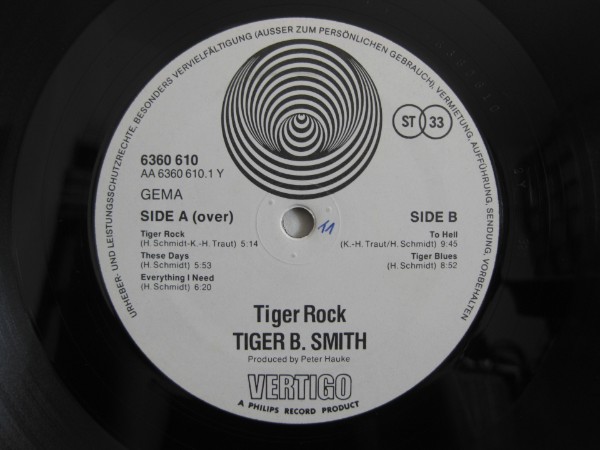 TOAD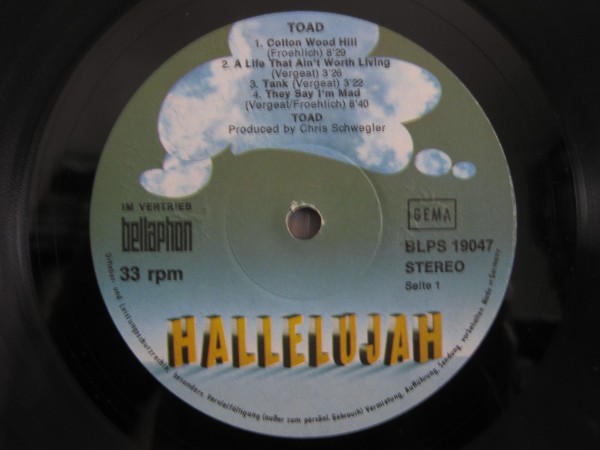 (Swiss - German group)
TWENTY SIXTY SIX AND THEN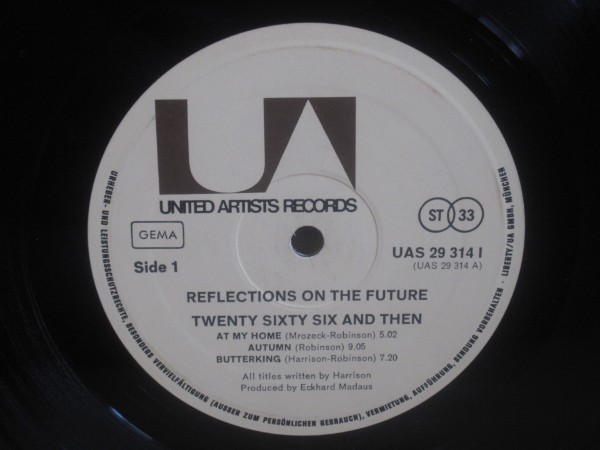 WALLENSTEIN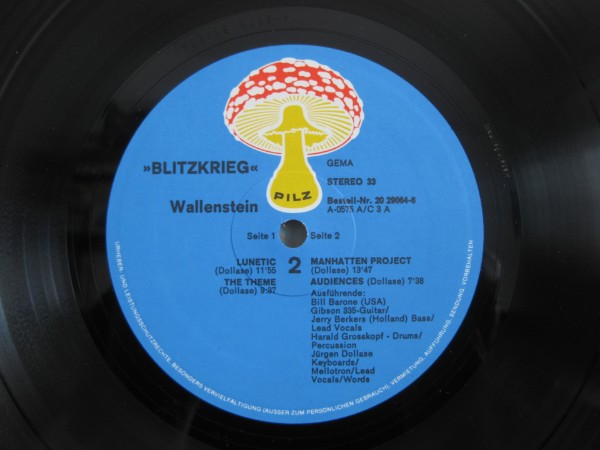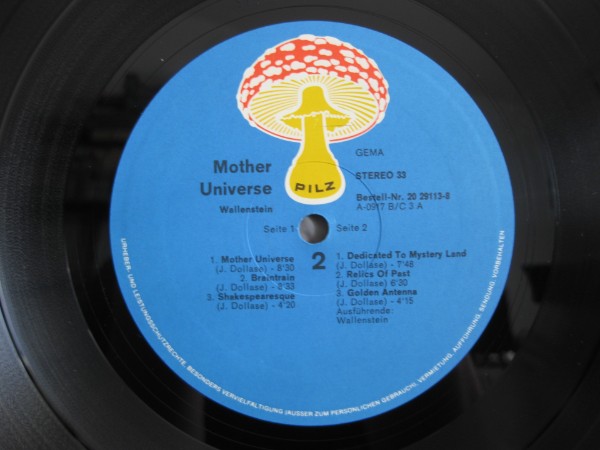 WIND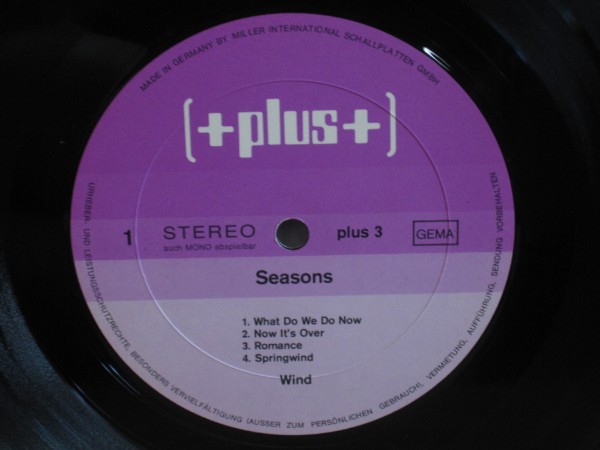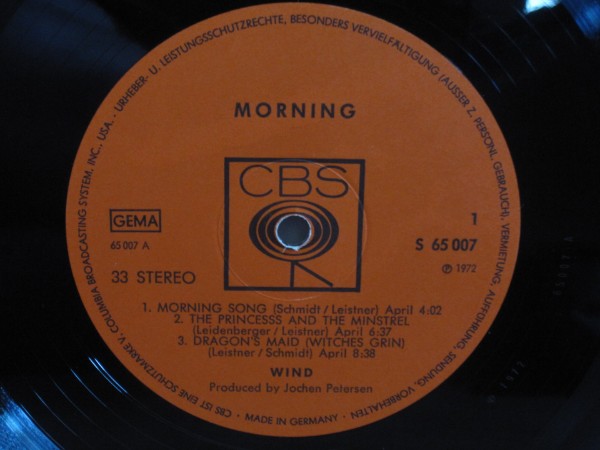 NL
BRAINBOX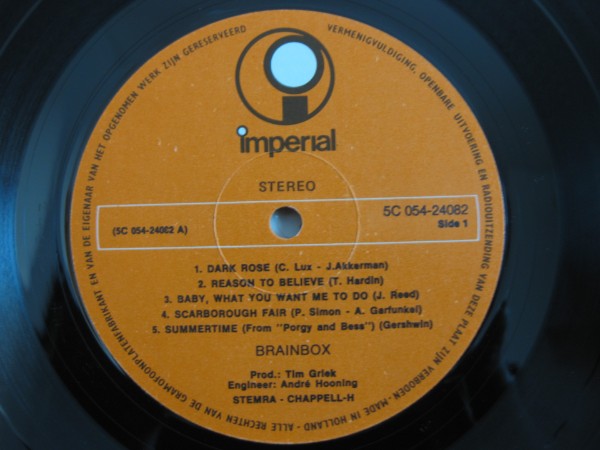 CUBY & THE BLIZZARDS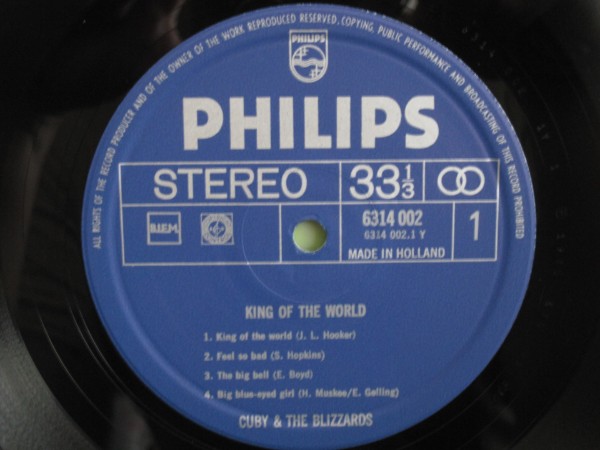 GROUP 1850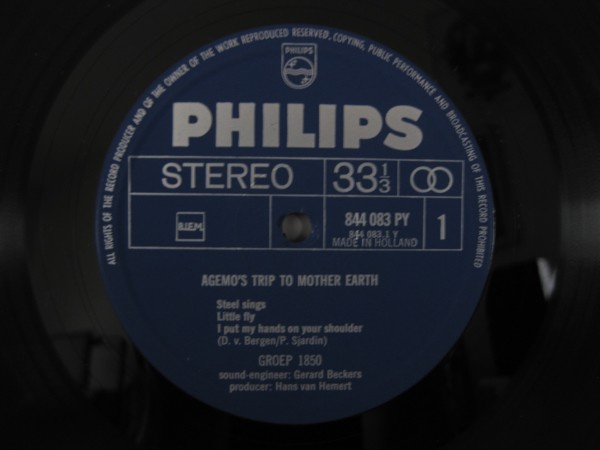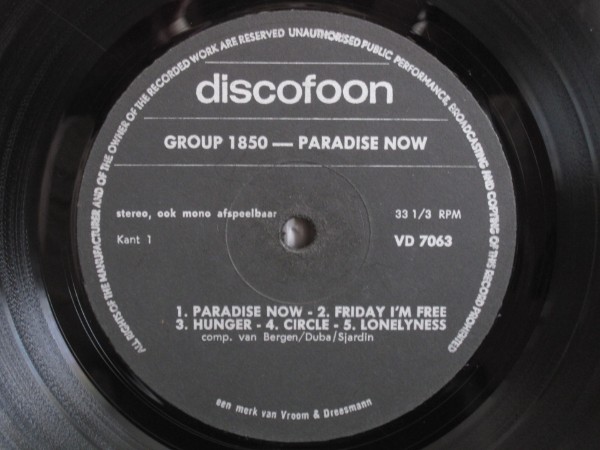 LIVIN' BLUES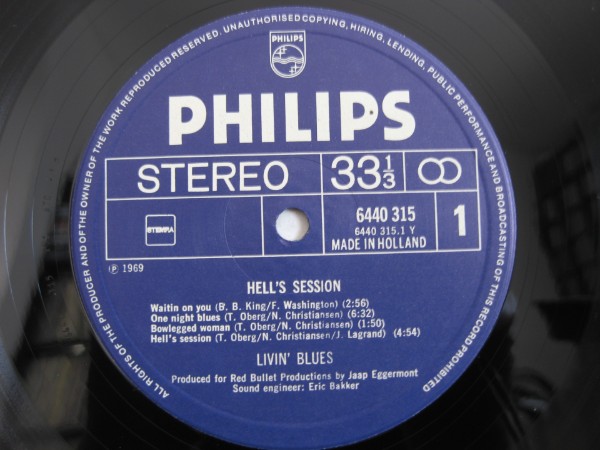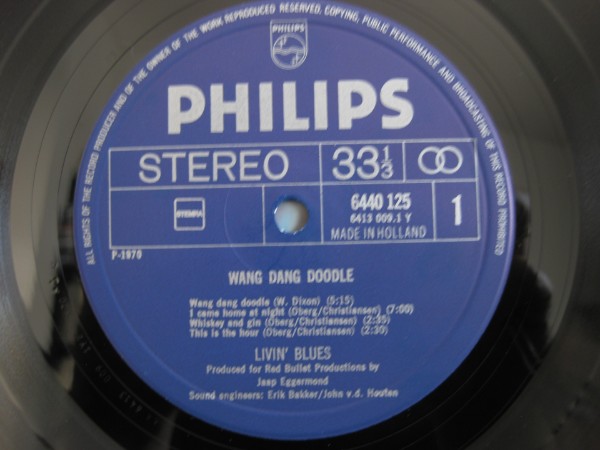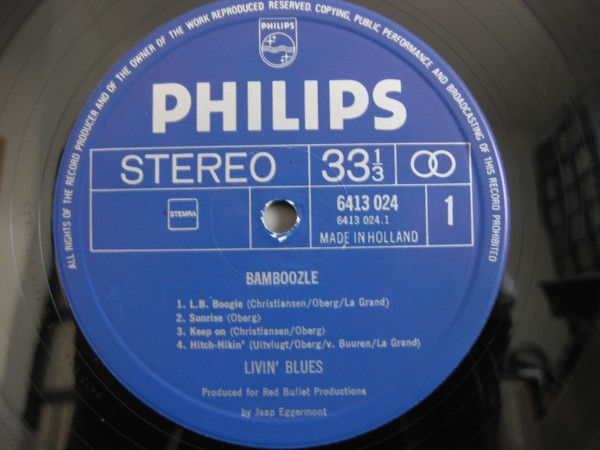 MR. ALBERT SHOW (rare second press - POP Legends)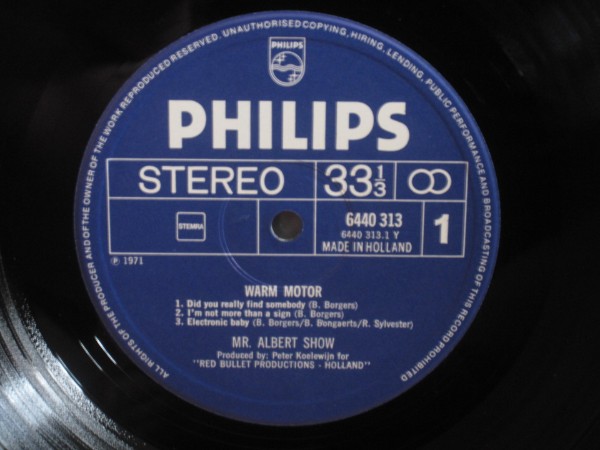 MR. ALBERT SHOW (rare first press)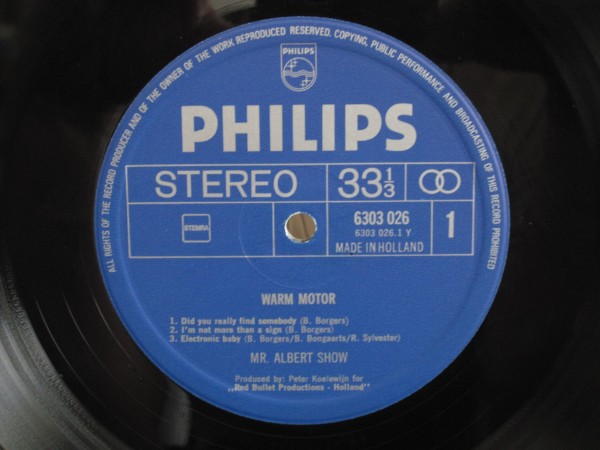 SHOCKING BLUE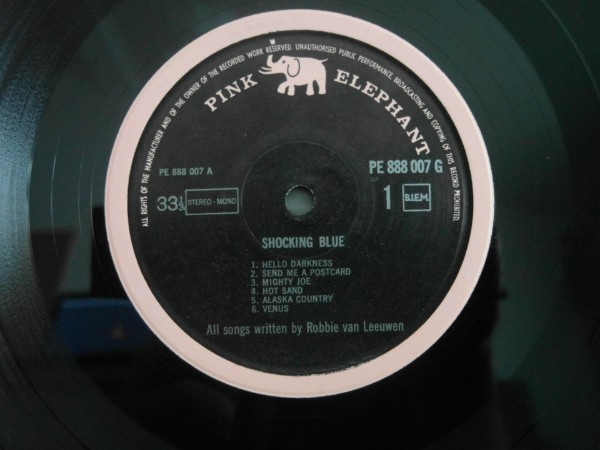 SCANDINAVIA
CULPEPER'S ORCHARD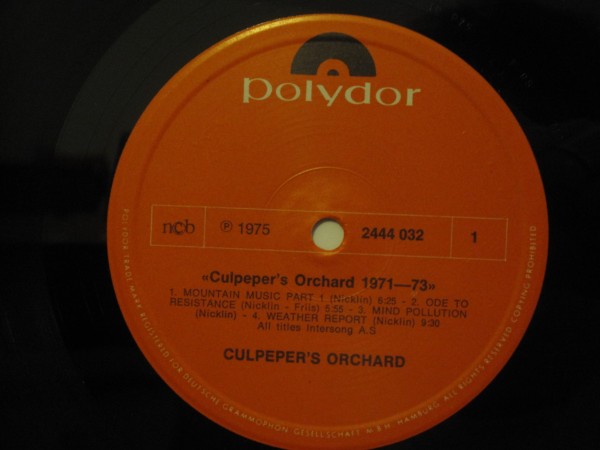 MADE IN SWEDEN